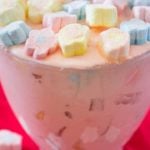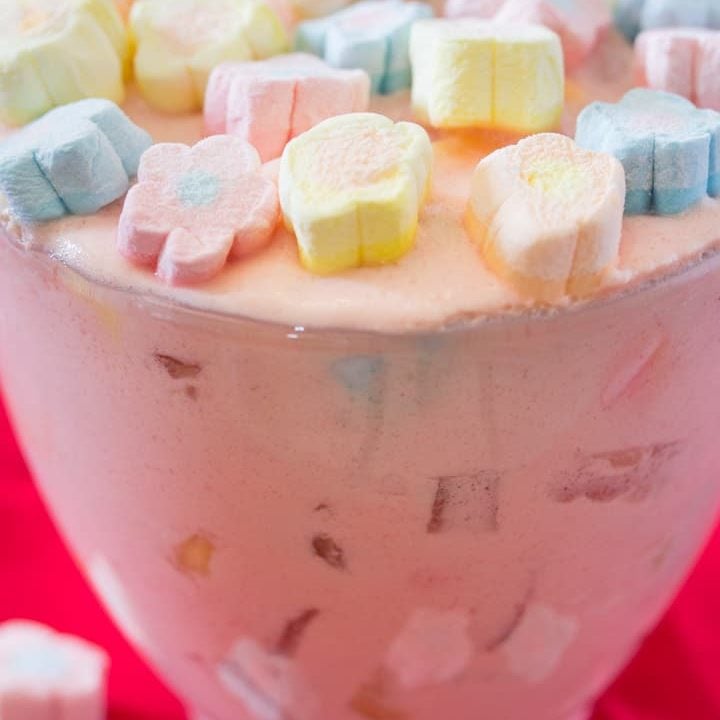 Print
Unicorn Jello Fluff Salad
This Unicorn Jello Fluff Salad is ready in just a few minutes, and is so delicious that it will be gone in seconds!
In a large mixing bowl, add the cream cheese and strawberry jell-o (powder only) and mix until fully combined.

Fold in the whipped cream.

Then add the mango, pineapple and mini marshmallows and stir until combined.

Chill in fridge for at least 2-3 hours.