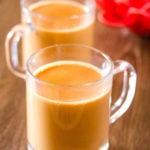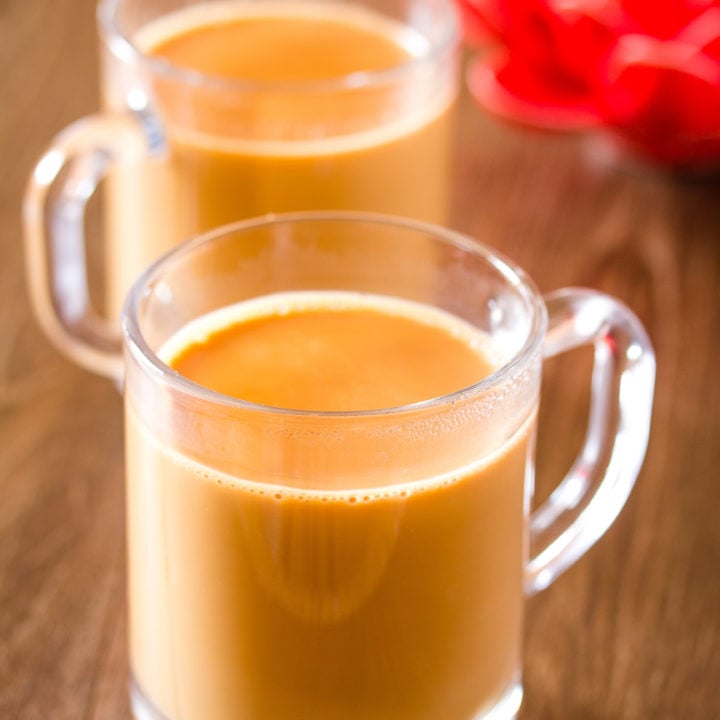 Print
Karak Chai
Karak Chai is Qatar's famous tea that is made with black tea, cardamom and evaporated milk. Learn how to make this delicious strong Middle Eastern tea at home!
In a small saucepan, bring the water to a boil.

Add the black tea to the boiling water and let it steep for a minute or so.

Add the crushed cardamom and saffron and let the tea boil for 30 seconds or so.

Now add the sugar and evaporated milk and bring it to boil. Remove from heat, and then put back on heat and bring to a boil again. Continue this for 5 minutes until the karak tea is a rich caramel color.

Using a tea strainer, serve the tea in mugs immediately.