Hi, I'm Wajeeha and welcome to my blog I Knead to Eat, where I share SUPER easy and delicious recipes from around the world. I'm so happy to have you here!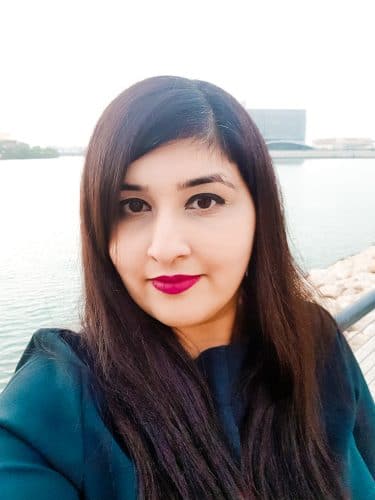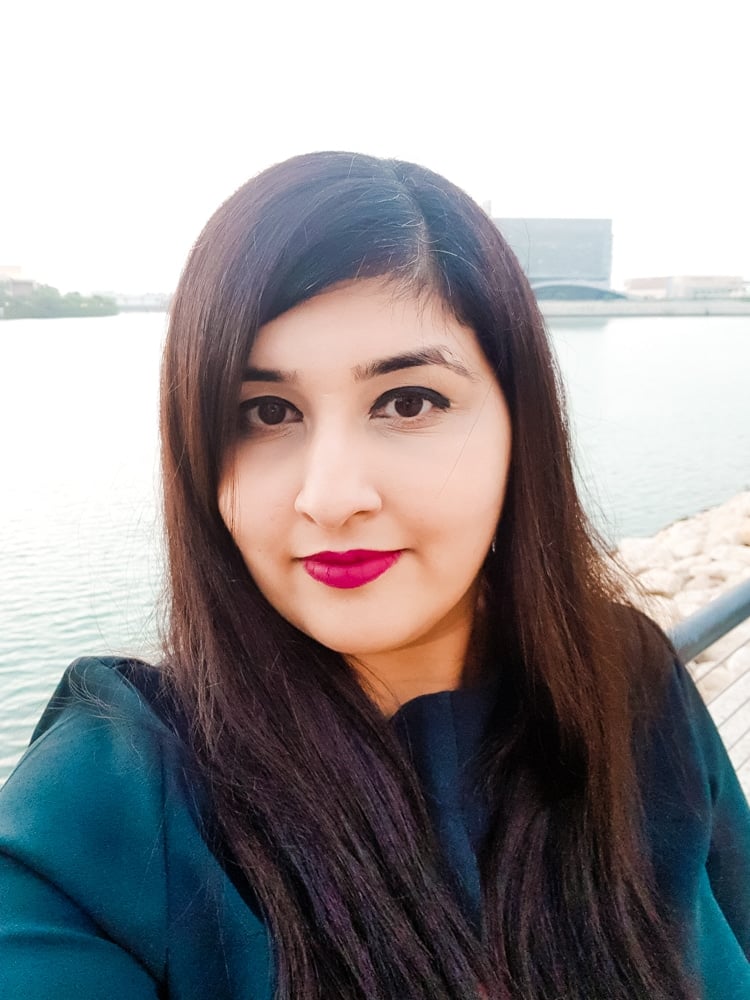 I currently live in a small Middle Eastern country with my family of four, and my cooking is influenced by all the countries I've ever lived in…Japan, Pakistan, Canada, and U.K. to name a few!
About I Knead to Eat
I started my food blog I Knead to Eat in 2015, out of my love for cooking, food photography and writing. Being a stay at home mom to a 1 year old (now she's 4 years old and has a baby brother too!) I would often spend my free time looking up new recipes to try.
But there was a problem. Either the recipes wouldn't turn out great OR they would have a long list of ingredients that I didn't have at home and would require more planning. And if you're a mom, you would know what I'm talking about.
I felt there was a need for busy stay at home moms like me, who wanted to cook delicious food but it had to be EASY and APPROACHABLE and POSSIBLE to make with a toddler standing at your feet, tugging at your pants!
And that's how I Knead to Eat was born, out of my love for easy and delicious recipes for the foodie who wants to cook but also not spend too much time in the kitchen.
My Food Philosophy
I believe that food doesn't have to be complicated or have a long list of ingredients to be delicious. Often, the simplest recipes of mine are the most popular on my blog such as this Orange Glazed Bundt Cake or Chicken Manchurian, and that reinforces my food philosophy that easy, approachable and quick recipes are what win everyone's heart.
You'll find that I post recipes from around the world, but they are heavily influenced by Indian and Pakistani cooking because that's what I grew up eating, and now cook myself. I'm also forever obsessed with Middle Eastern recipes because the flavours are divine.
I also love carbs and chocolate, so you'll see a lot of baked desserts such as cakes and cookies on my blog. I mean, what would life be without carbs and chocolate, right? Not a world I would want to live in! 
My Educational & Professional Background
I have an undergraduate degree in Bachelors of Business Administration from one of the top universities of Pakistan.
I've always dreamed of combining my love for food into my career, and my final project for my undergraduate degree was actually based on a fancy homemade chocolate business I was running in the final year of my undergrad. It was called Haute Chocolate and I would have loved to continue running it, but life had other plans for me, and who would have known that one day I would be running my own food blog as a business.
After completing my business degree, I went onto do my postgraduate degree MSc Advanced Management Practice from the University of Bath (U.K.) during which time I also worked at a risk analysis company.
I run my food blog as a full time business now, and I'm blessed to be able to work from home while I can spend quality time looking after my kids and home. And I'm also thrilled to be able to take my passion for food, and share it with the world!
How to Contact Me
I would love to stay in touch with you, and I love hearing feedback from my readers. There are several ways to stay in touch with me:
Subscribe to my Newsletter for FREE recipes every week.

You can also comment on any of my posts, I love hearing from my readers.

If you'd like to contact me personally, you can shoot me an email at

ikneadtoeat@gmail.com
If you'd like to stay updated about new recipes at I Knead to Eat through Social Media then you can follow me on:
All images and content are copyright protected. Please do not use my images or recipes without prior permission. Read about my Privacy Policy here.