Crispy Halloumi Fries are a delicious Middle Eastern snack or appetizer, topped with a sumac yogurt dip, pomegranate seeds and chopped coriander.
Looking for more delicious appetizers? Try these Dynamite Shrimp (most popular recipe on my blog!!) or these Baked Spinach and Cheese Samosa.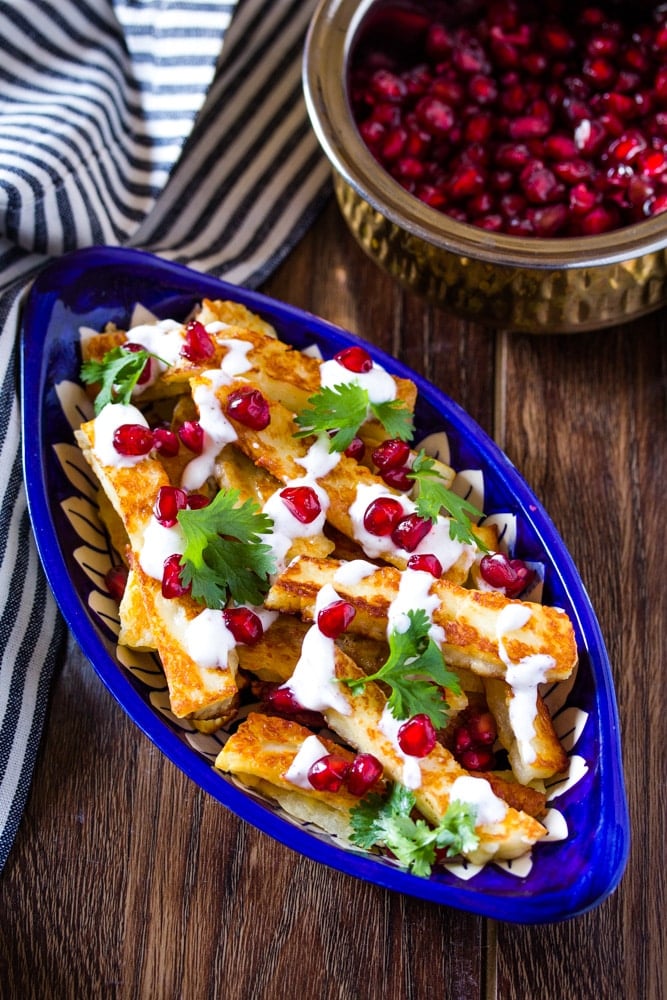 Okay guys, let's talk about fries. How good are fries? I think pretty good, and quite honestly I think there are very few people who aren't happy when faced with a plate of fries. I mean seriously, who doesn't like fries?
…