Hariyali Chicken aka Green Chicken Curry is the answer to your prayers when it's almost dinner time and you still haven't made anything. I mean, what could be better than chicken coated in a herby yogurt green chutney? Not much!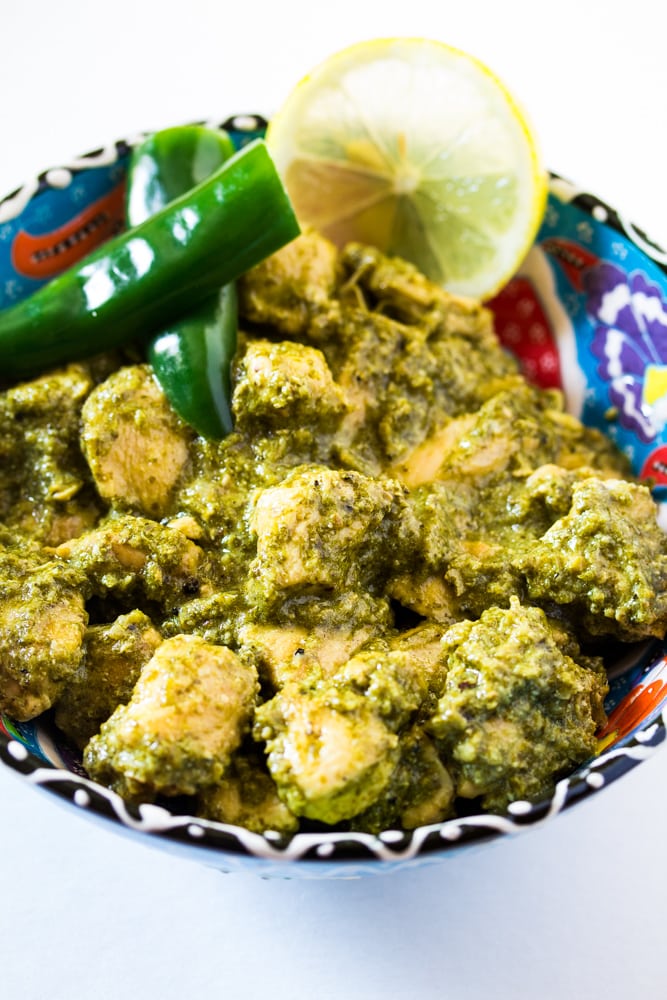 I don't know why it's taken me so long to post this recipe for Hariyali Chicken on the blog.
It's one of those recipes that I make quite often, and I cherish it a lot for its simplicity and of course the mind blowingly delicious flavours its full of.
…