Hi everyone! Hope you're doing well. I've missed my blog, and more importantly you guys. I'm here with a peace offering and a delicious recipe for this Unicorn Jello Fluff Salad. Hope you've forgiven me for my sudden disappearing act now! 🙂
In the 2 years or so that I've been blogging, I think this is the first time I've disappeared for so long, and let me assure you that there's a genuine reason for my disappearance from the food blog world. But it's a secret for now, so you'll just have to wait until I tell you *evil laugh*.
Which I will tell you soon, so don't worry...I won't be keeping you in suspense for long. 🙂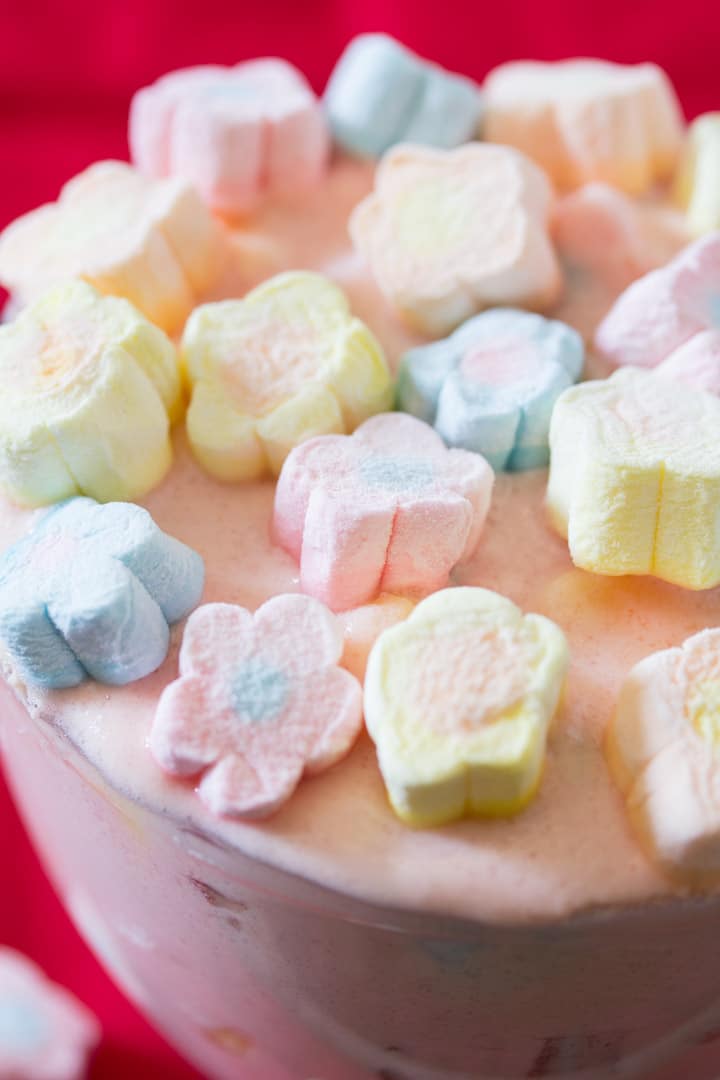 Okay so let's talk about this Unicorn Jello Fluff Salad. This is probably the weirdest recipe I have on my blog. But it's weirdly delicious, so stay with me for a moment.
So let's talk about why this Unicorn Jello Fluff Salad is so weird, yet delicious:
1. ) First of all, this is not a salad. Far from it, since it's like a dessert. But still called a salad, so it kinda is healthy? LOL.
2.) The combination of cream cheese, whipped cream, strawberry jell-o, mango, pineapple and marshmallows may sound really strange, but for some reason it really works.
3.) I called it Unicorn Jello Fluff Salad because it has all those unicorn-y pastel colors. There are no unicorns in this jello fluff salad, I promise. 😛
So as weird as this Unicorn Jello Fluff Salad looks and sounds, I promise it's very delicious and I hope you do give it a try. It would be perfect for pot lucks and summer parties. It's also one of the easiest desserts I've ever known in my life.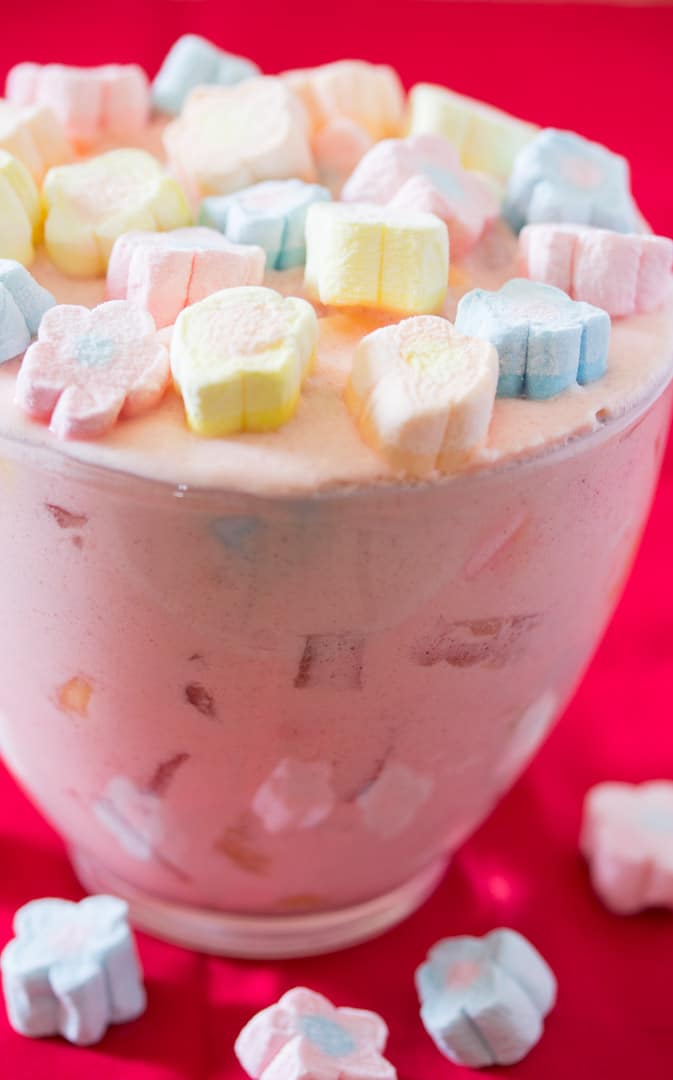 P.S. I'm so not happy with these pictures, seriously what was I thinking by using a red background for a pink dessert? I was probably on a sugar high, and not thinking straight at all. LOL.

Hope you enjoy this recipe!! 🙂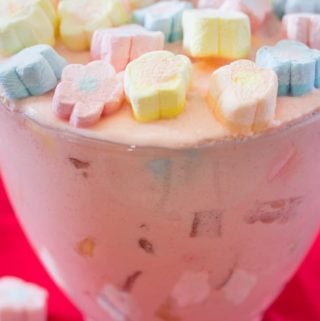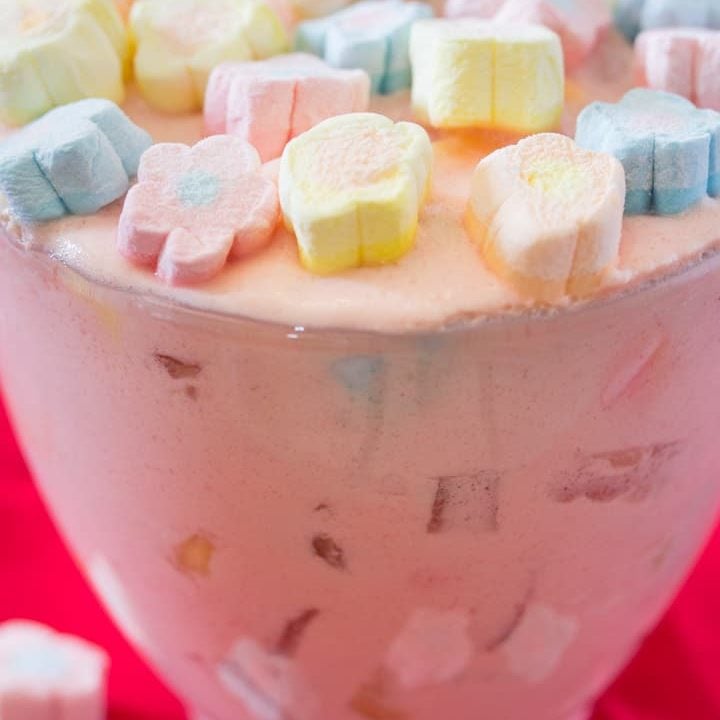 Unicorn Jello Fluff Salad
This Unicorn Jello Fluff Salad is ready in just a few minutes, and is so delicious that it will be gone in seconds!
Print
Pin
Rate
Ingredients
1

8 oz

package cream cheese

(at room temperature)

1

6 oz

pack strawberry jell-o

2

cups

whipped cream

(can be substituted with cool whip)

1

cup

mango

(chopped)

1

cup

pineapple

(chopped)

1/2

cup

mini marshmallows
Instructions
In a large mixing bowl, add the cream cheese and strawberry jell-o (powder only) and mix until fully combined.

Fold in the whipped cream.

Then add the mango, pineapple and mini marshmallows and stir until combined.

Chill in fridge for at least 2-3 hours.
Nutrition