Hello, I'm the Peanut Butter Cheesecake Dip you've been waiting all your life for. I'm as creamy as it gets. With lots of peanut butter flavor (as you can tell from my name) and creaminess from cheese cream, I'm like awesome. Also add a little bit of sugar, to make all things nice and sweet.
You can jazz me up with a sprinkling of chocolate chips and m&m's or you can leave me plain. I'm going to be delicious either way, for being dipped in with apple slices, crackers or well whatever you want to dip in me.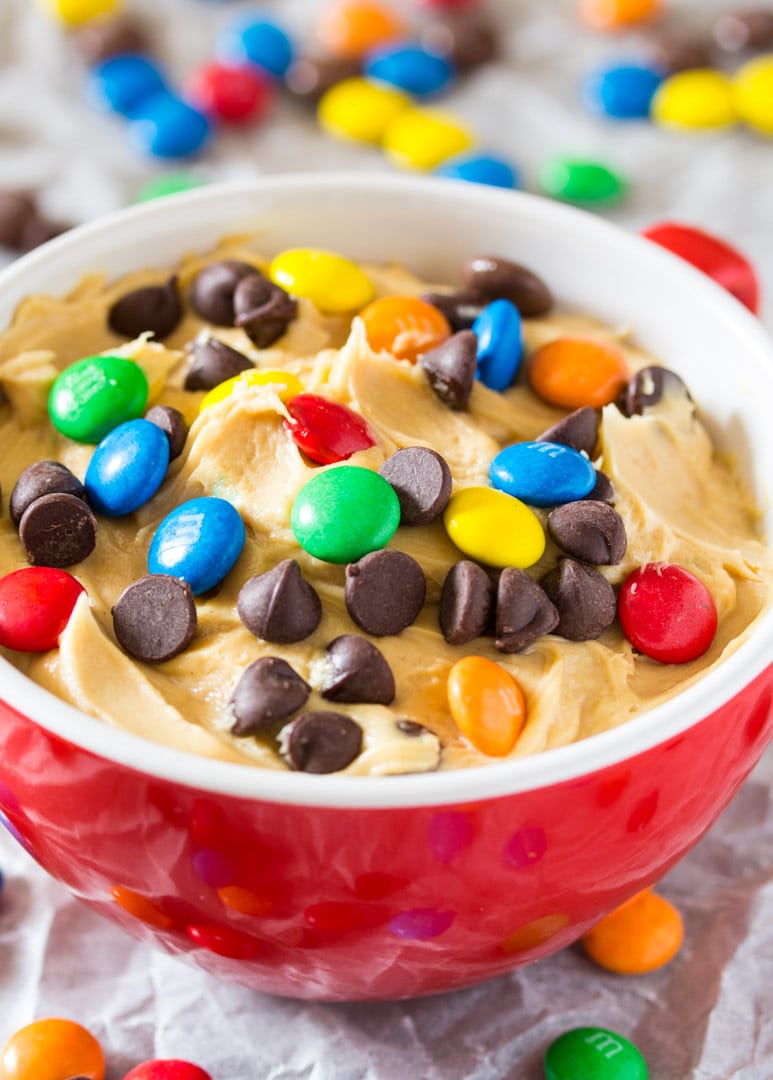 Okay, so now I'm going to let my blogger / owner take over, cos apparently Peanut Butter Cheesecake Dips do not talk. Umm, like whatever.
Hi everyone! Wajeeha here, sorry, was that weird? Probably. Lol.
Okay, so I'm here with this crazy delicious and super easy Peanut Butter Cheesecake Dip. First of all. Let's get the most important thing out of the way: only FOUR super normal ingredients required for this Peanut Butter Cheesecake Dip:
1.) Peanut Butter (surprise, surprise!)
2.) Cream cheese
3.) And powdered sugar.
4.) Milk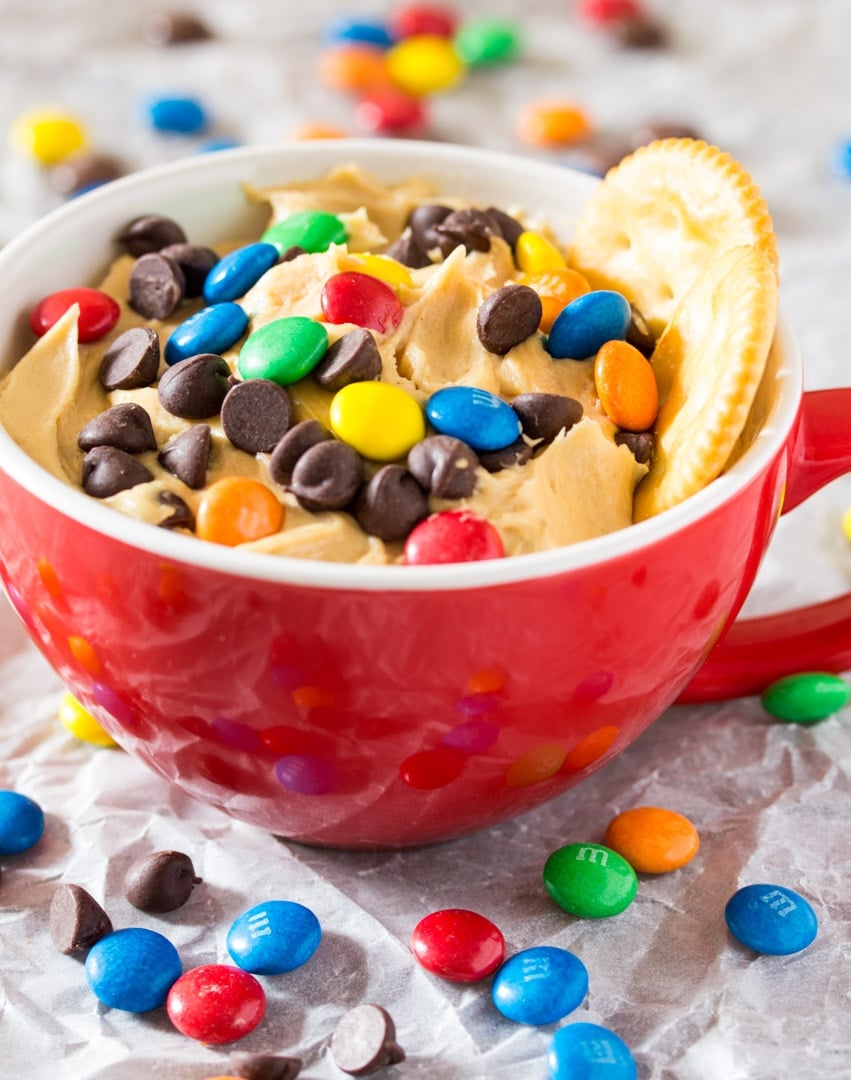 Easy peasy, with a flick of whisk, and your delicious dessert dip is ready. Now you can dress it up with chocolate chips and m&m's or anything else that you'd like to add to your dip.
Okay now that we've got the basics of the recipe out of the way, let's talk a bit about my thoughts on dessert dips.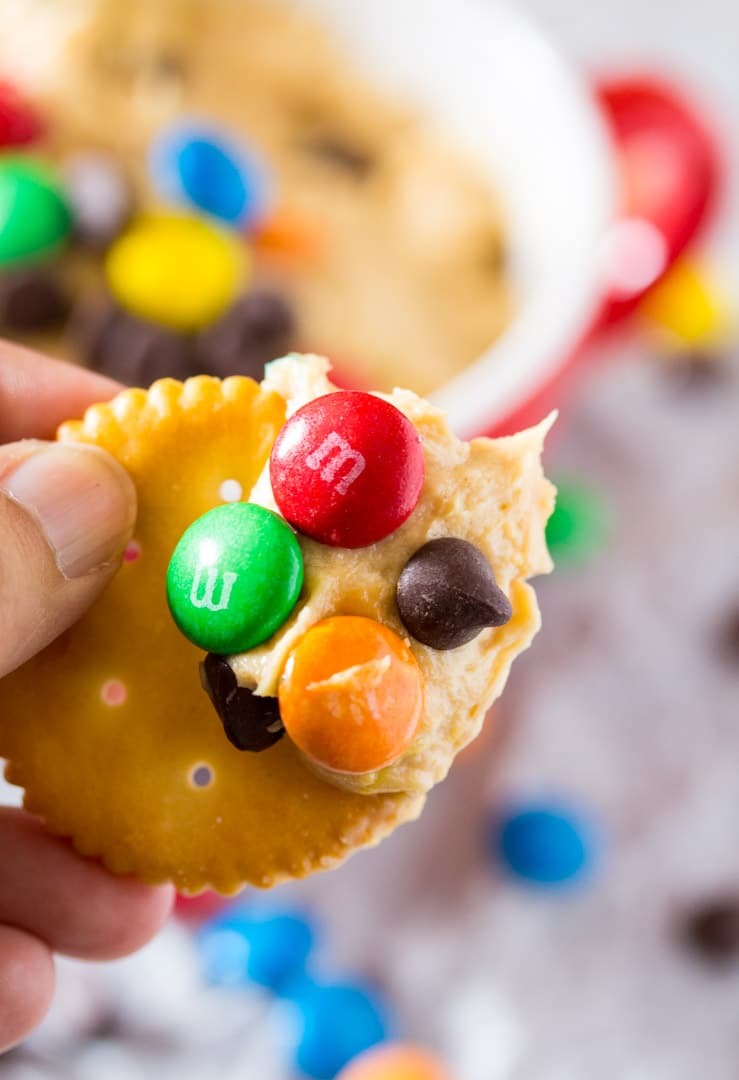 See, up until like 2 days ago, whenever I saw desserts dips on Pinterest (my fav place on earth) I used to think to myself: huh? why would I make a dessert dip when I can just make brownies or cupcakes? I didn't understand what was so great about dips that were sweet.
I mean, I love savory dips, but sweet dips? I couldn't really understand it. Until the fateful Sunday of my life, when I was bored and just wanted to make something sweet but didn't want to switch on the oven or measure flour etc - and so I decided to give dessert dips a chance in my life (because I'm nice like that) and OMG what have I been doing with my life all these years?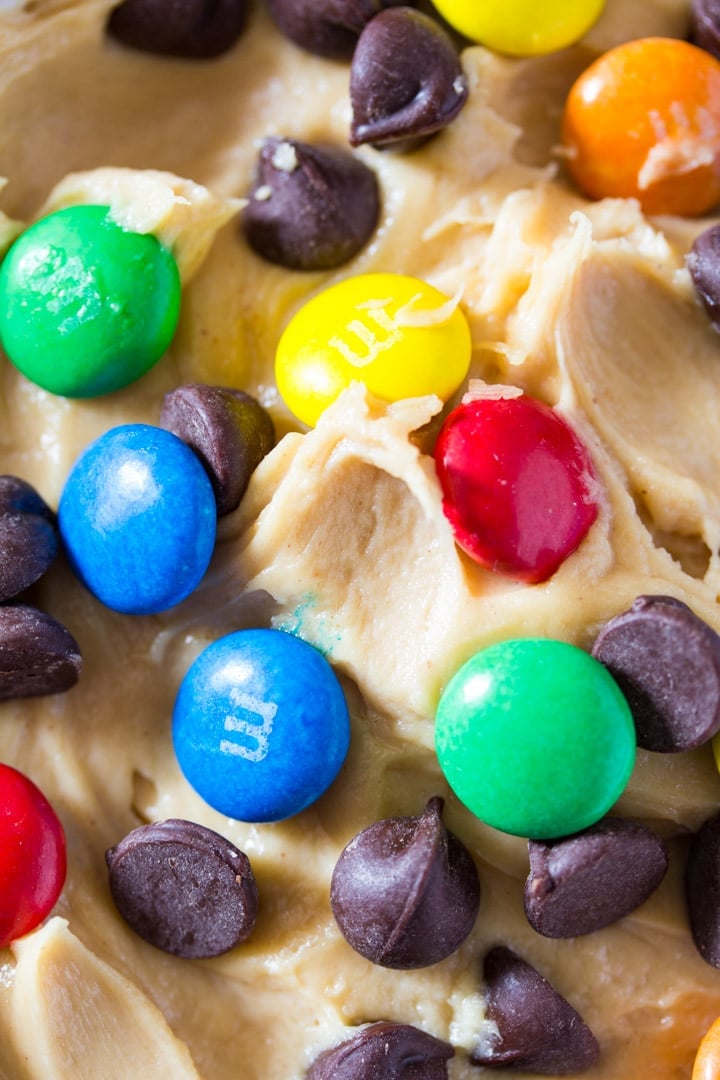 First of all, the ease of the recipe. Seriously, a dessert that's super easy and delicious? You'll bet I'm all over that. Also, it was just so delicious, so creamy but not so super sweet that you couldn't taste the peanut butter.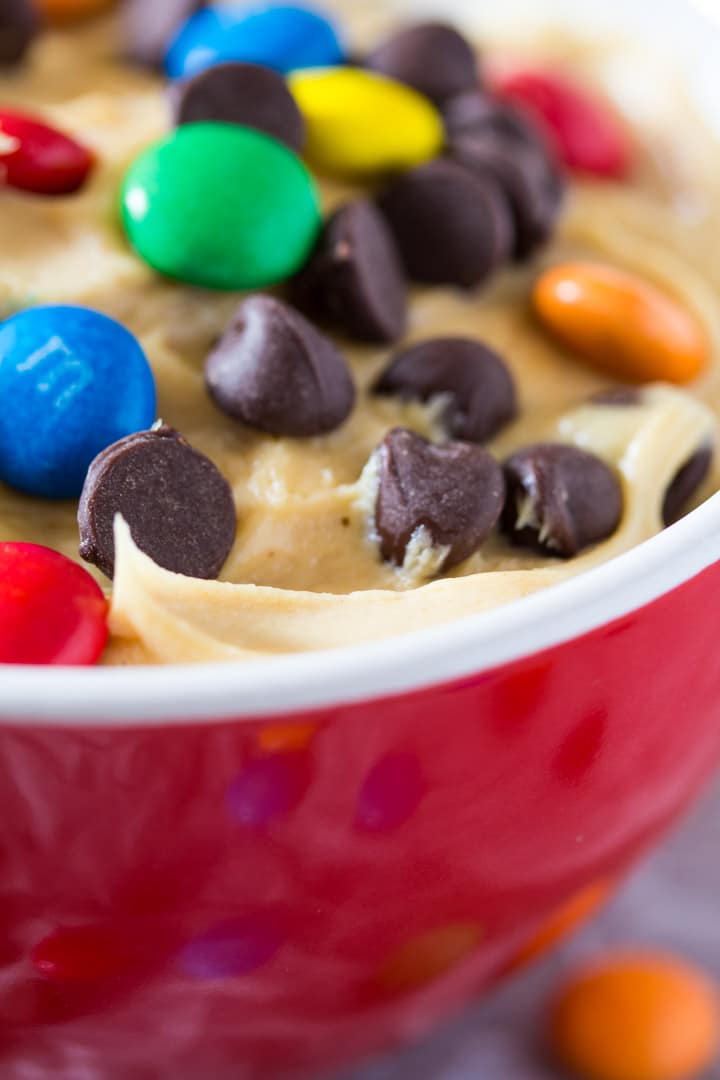 At first, I was too busy licking the spoon, then I realized I should try dipping something in it. Since after all it's a dessert dip and all. So I took a Ritz cracker, and dipped it in, and that sweet and salty combo? Mind blowing!
So there you have it, I'm a dessert dip convert. All thanks to this simple and delicious Peanut Butter Cheesecake Dip.
If you're also a dessert dip doubter like me, then I implore to you to try this fabulous dessert dip, because I'm sure you'll be a convert too, just like me. 😉

Enjoy!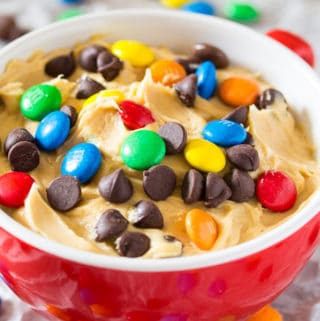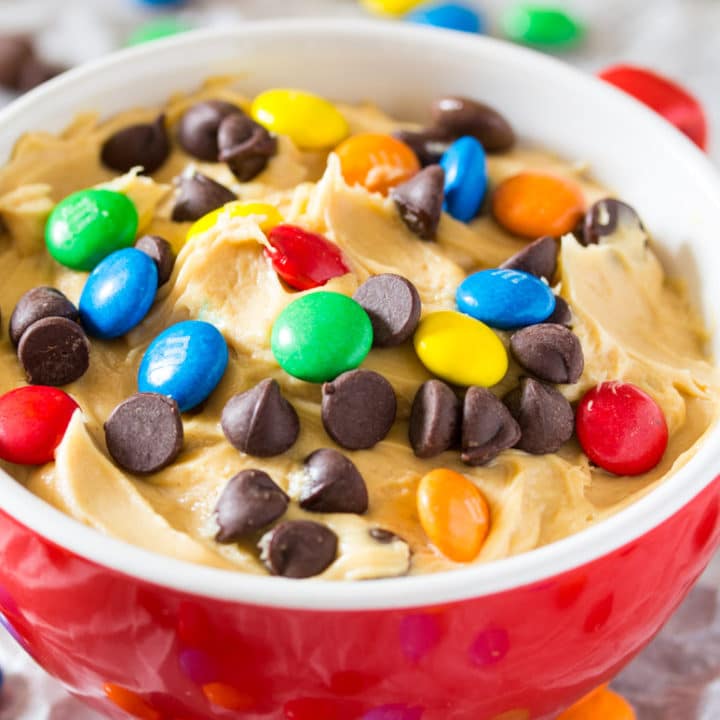 Peanut Butter Cheesecake Dip
This Peanut Butter Cheesecake Dip is an easy, fun and no bake dessert that everyone will love. Ready in 5 minutes it's a great dessert for parties!
Print
Pin
Rate
Ingredients
1 8

oz

cream cheese package

room temperature

3/4

cup

creamy peanut butter

1/2

cup

powdered sugar

2

tablespoons

milk

1/2

cup

chocolate chips

1/4

cup

m&m's
Instructions
Place, the cream cheese, peanut butter, powdered sugar and milk in a medium sized mixing bowl. Using a handheld electric beater, beat on high speed until combined.

Gently fold in the chocolate chips and m&m's.

Chill in the refrigerator for at least 1 hour.

Serve with crackers, fruit or marshmallows.
Nutrition