Feeling gloomy? Is life dark and gloomy for you these days? Worry not! I've got the perfect bright treat for you today, to cheer you up instantly. Dessert lovers of the world, I'd like to introduce you to The Best Lemon Bars. These lemon bars are the perfect antidote to all the gloominess in your life, and they will bring a bright ray of sunshine into your life.
Now most people know that I'm a super chocolate fanatic. And that I love to share chocolate desserts here on my blog. BUT I have to say these cheery, bright lemon bars might be a close contender to win over my love for chocolate.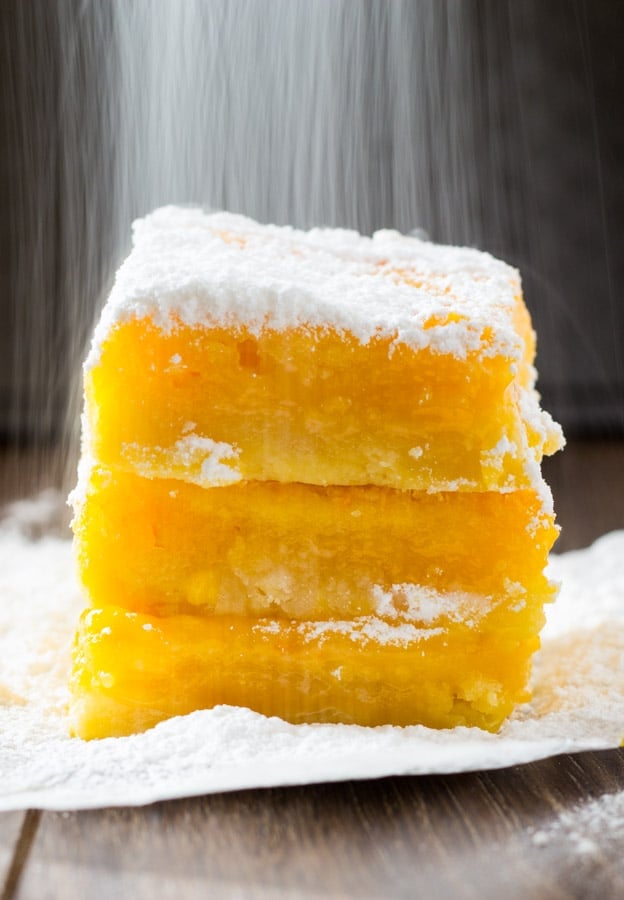 These really are the best lemon bars for a couple of reasons, of course, the bright lemon tangy and sweet taste being the most important. The shortbread crust is light and just the right consistency. Not too soft, not too crunchy. The lemon filling is sweet and tangy with ample of lemon flavor. Did I say that already? :p
Ever bit excitedly into a lemon dessert and then been sorely disappointed by the lack of lemon flavor? These bars won't discourage you. The predominant flavor in these lemon bars is lemon, and that's the way it should be. I promise, you won't be disappointed with these lemon bars.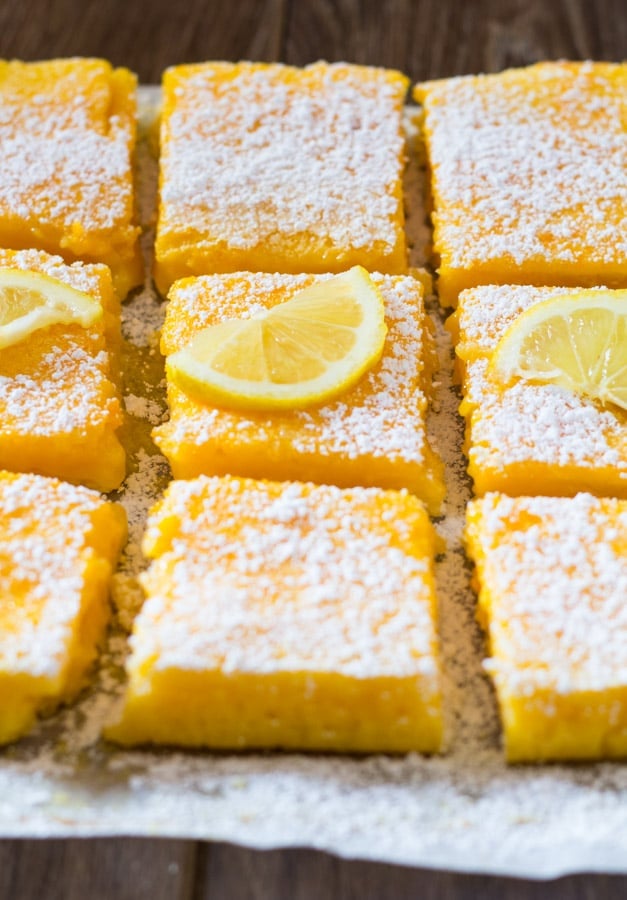 The second reason why I say these are the best lemon bars ever, is the fact that these bars are extremely easy to make. I'm always a bit daunted by recipes which call for lemon curd, because I've never made any.
This recipe however, doesn't require making a lemon curd. It doesn't even require a mixer, and if you've been reading my blog long enough, you would know by now that I prefer recipes that don't require a mixer, because I'd rather not have an extra thing to wash. Life is too short to wash extra dishes. 😛
The shortbread crust is super easy to make, with just a handful of ingredients required. It's baked for about 10 minutes, and during that time you can make the lemon filling. Which is also super easy to make.
The only thing I'd really like to emphasize on is that please use freshly squeezed lemon juice. Since these are lemon bars, I think it makes sense that fresh lemon juice is used. Also, it tastes SO much better than the bottled stuff.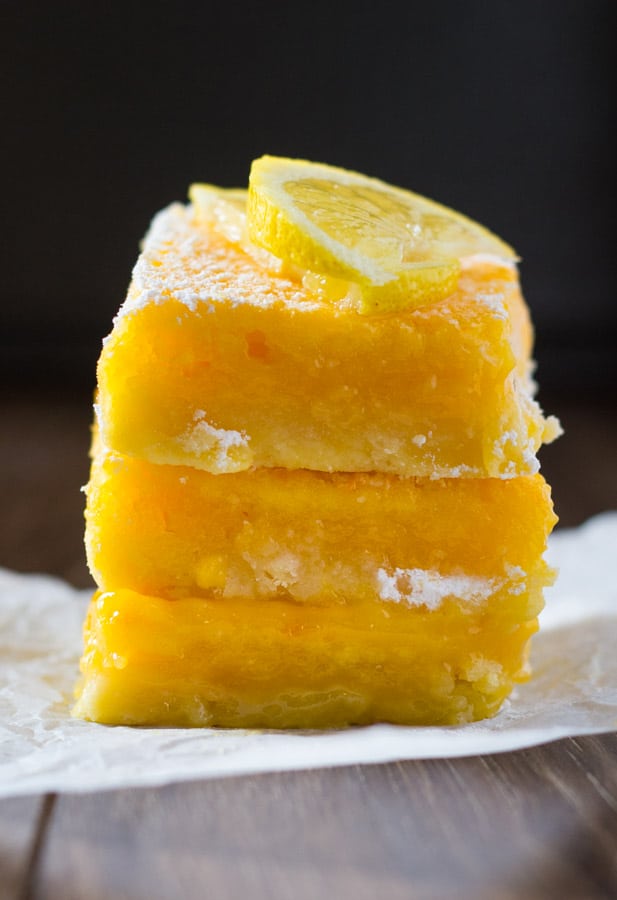 So whether you're still stuck in snowy winter weather, or you're welcoming sunny, flower-sprouting spring, these lemon bars are perfect to chase away those mid-week blues!

I do hope you try these cheery lemon bars, because I promise they'll cheer you up.
Enjoy! 🙂
The Best Lemon Bars
Thes are the Best Lemon Bars ever because they're full of delicious lemon flavor, and are also super easy to make!
Print
Pin
Rate
Ingredients
For the Shortbread Crust

1/2

cup

salted butter

melted

1

cup

plus 2 tablespoons all purpose flour

3

tablespoons

powdered sugar

1

tablespoon

cornstarch

1/2

teaspoon

baking powder

For the Lemon Filling

3

large eggs

at room temperature

1 1/2

cups

granulated sugar

Zest of 1 lemon

1/2

cup

lemon juice

6

tablespoons

all purpose flour

1 1/2

tablespoons

milk
Instructions
Preheat oven to 350 F degrees. Line an 8 x 8 inch baking pan with foil or parchment paper. Set aside.

In a medium sized mixing bowl, combine the crust ingredients: melted butter, flour, powdered sugar, and cornstarch. Press the shortbread mixture into the prepared pan and spread evenly. Bake for 10 minutes and remove from oven.

While the shortbread crust is baking, whisk together the filling ingredients: eggs, sugar, zest, lemon juice, flour, milk, and baking soda.

Pour the filling onto the baked shortbread crust and bake for an additional 25 minutes or until the edges are light golden and the filling is almost set.

Remove from oven and let cool completely at room temperature. Then cover with foil, and refrigerate for at least 2 hours or overnight.

When ready to serve, slice the bars into squares, and dust with powdered sugar and garnish with lemon slices if desired.