Hi everyone! So I've been gone pretty long, haven't I? Okay you haven't heard from me since last week, and were probably wondering where I was? Or so I hope, at least. Lol. Anyway, if you did miss hearing from me, don't worry, I'm here to make a peace offering with this outrageously delicious Cheesy Olive Bread.
And I call this outrageously delicious because that's what it is. It has unholy amounts of butter, mayonnaise and cheese in it, and I'm like not even sorry, okay? Because this Cheesy Olive Bread is to die for, and will make you a star at your next potluck.
This is the only suggestion I have for this bread, which is to basically share it with others, because it's delicious and just a small serving of it is pretty filling!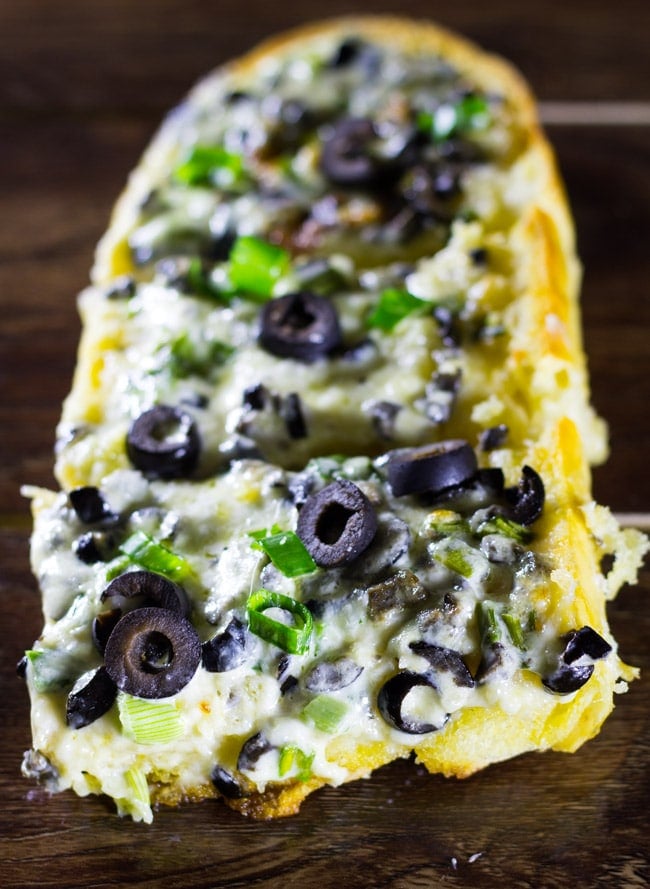 I actually came across this recipe while watching the Pioneer Woman's show on Food Network, and I was like OMG I have to try this recipe ASAP.
It had all the elements of what I like in a recipe:
1.) Super easy with readily available ingredients...I mean we all have butter, mayo, cheese and olives at home right?
2.) CHEESE is the second reason. Because CHEESE.
3.) Bread. Because carbs is the solution to all of world's problem. Okay, well maybe not, if you're on a diet but then you shouldn't be here at all. 😛 And even if you're on a diet, just make this bread, take a few sneaky bites and then share it with all your friends. What a great influence I am, right? LOL. 😛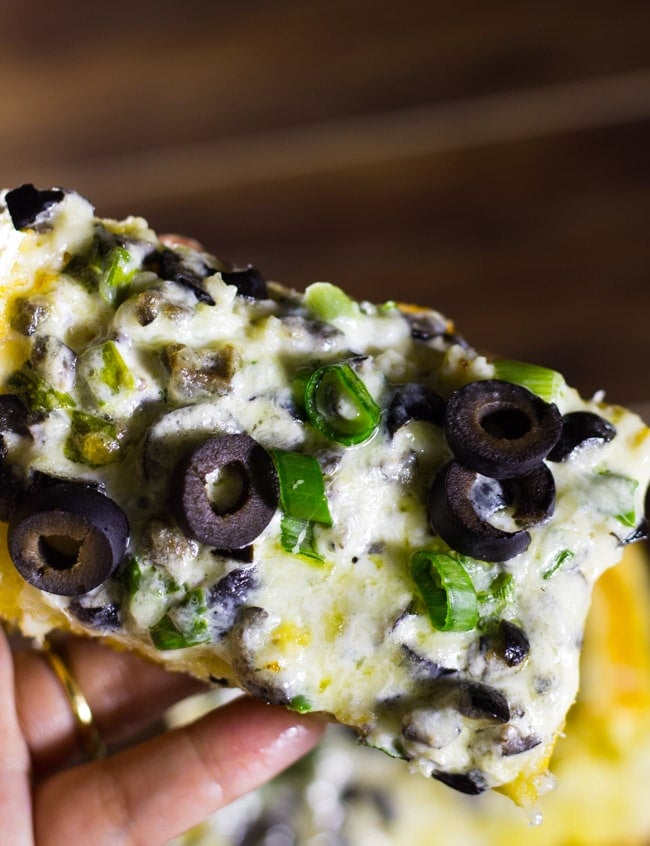 I pretty much followed the recipe as given to us by Ree, but I only used black olives and it was still super delicious. And now I'm thinking of all the ways this bread could be customized.
So basically what you do is, that you mix all the ingredients (namely butter, mayo, cheese, olives and green onions) and then you slather this divine mixture onto a loaf of crusty, chewy French bread and then bake!
Best appetizer I've had in a long while, hands down.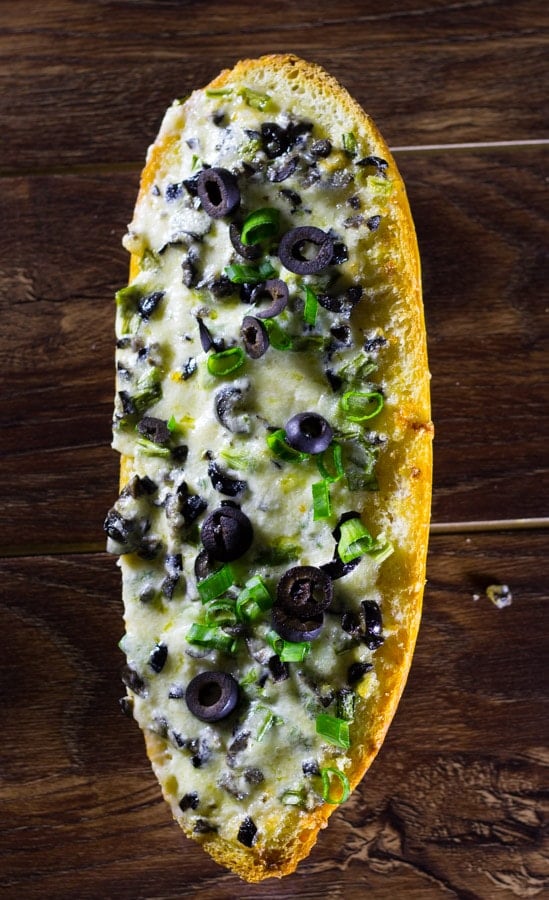 I do hope you give this amazingly delicious Cheesy Olive bread, because it'll change your life. 😀

Enjoy!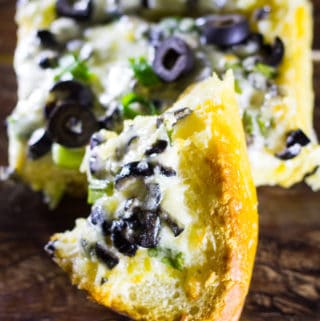 Ingredients
1

stick butter

room temperature

1/2

cup

mayonnaise

1

cup

black olives

chopped

2

stalks green onions

chopped

1

cup

cheddar cheese

1

loaf crusty French bread

cut lengthise
Instructions
Preheat oven to 325 F degrees. Prepare a baking sheet by lining it with foil.

Combine the butter, mayonnaise, olives, green onions and cheese in a mixing bowl. Mix until thoroughly combined.

Spread the mixture on the French bread.

Bake until the cheese is melted through, about 15 - 20 minutes.