Hi everyone! Happy weekend, or almost happy weekend to most of you! And welcome to a new series on my blog Friday Five! 😉
Did you know, that in the Middle East (where I live, btw) our weekend is Friday through Saturday. Sundays are working days. Yes weird, until you get used to this life, and then never want to go back to the part of the world where Friday is still a working day, because as illogical as it might be, the weekend starting on Friday always seems like you're getting to the weekend earlier. When in fact you're not.
But who cares!! It's the weekend!! 😀
Don't those lemon bars look gorgeous? I'll be posting the recipe for these bars next week. They are perfectly lemony tart and sweet, and just basically scream spring/summer. So if your life is dark and stormy for whatever reason and you could do with a bit of sunshine, I must encourage you to pop by over to my blog next week, so that I can teach you how to make these beautiful, delicious bars and bring some warmth in to your life.
Btw, this was my first time doing a sugar snowy shot (is that what's it called?) like this, and I finally succeeded. The trick is to use a tripod while taking the shot, and also being okay with having icing sugar ALL OVER your shooting space. So if you don't mind a mini snowstorm of icing sugar, you can do this!
Anyway. I'm super excited about today!!! I'm introducing a new series on the blog called Friday Five (as you can probably tell from the title).
I'm also craving for this Honey Garlic Shrimp I made a few weeks ago, and I want to make it again. Probably will, because the whole recipe takes only 15 minutes to make.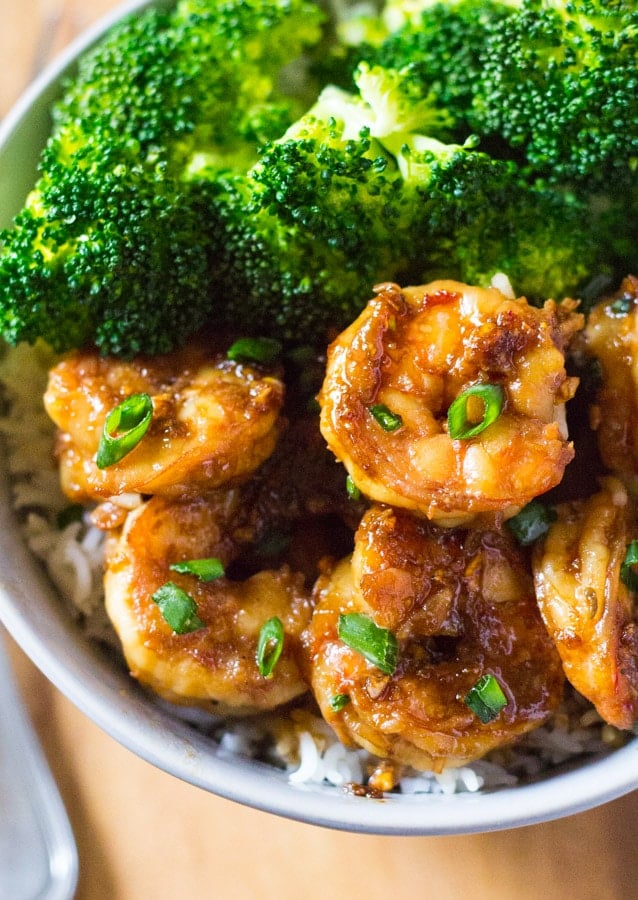 Anyway it's not always easy to write just recipes you know. I mean don't get me wrong. I love writing recipes, I love gushing about food all the time. But sometimes, sometimes, I just want to write more than that and do a more fun, behind the scenes thingy on the blog and so I decided I need to start doing Friday Five where I can be totally random.
I just came up with this idea yesterday, and basically what I'll be doing is that, about twice a month I'll do a Friday Five post. Obviously it will be on a Friday. Lol.
You can expect these posts to include behind the scenes of the blog, snippets of my very cool life (you can expect to see pictures of fancy parties on yachts and extravagant five course dinners - okay just kidding - I have a totally boring life lol) and also recipes and random stuff I like from all over the internet.
So! Let's do this:
1.) Recipes I'm drooling over this week: this fabulous looking Chicken Chorizo Rice Skillet, these adorable Strawberry Napoleons that just scream spring, these insanely crunchy looking Crispy Baked Fish Sticks, and these divine looking Tiramisu Cupcakes that I need in my life ASAP.
2.) I'm planning to make these Chewy Fudgy Cocoa Brownies because chocolate is lyfe.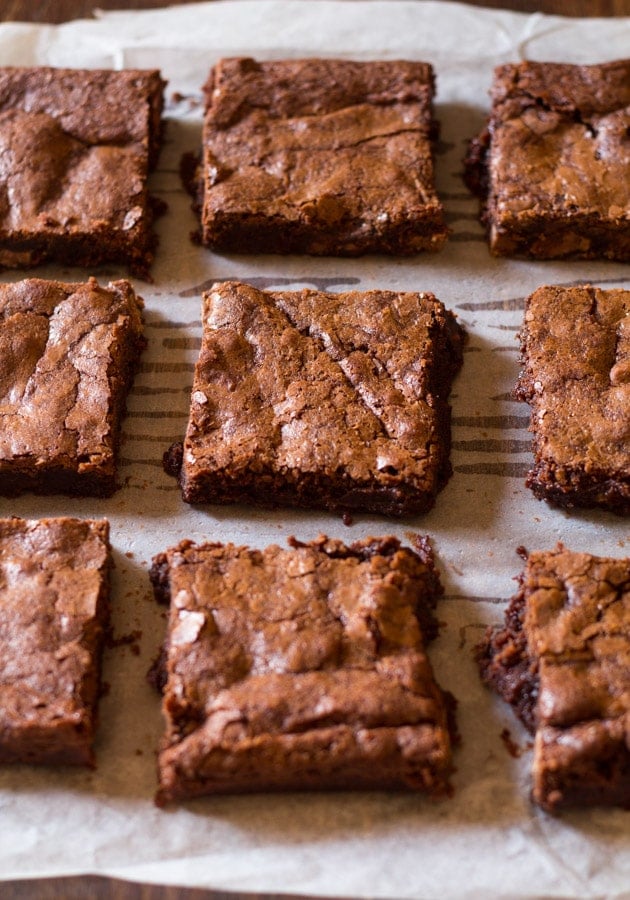 3.) We bought a Frozen playscape for Queen R (our 3 year old daughter) because she loves to sing Let it Go all day long and we thought this would be perfect for her. I'm calling her Queen R on the blog from now on, because her real name means queen and also she totally acts like one. Sigh.
4.) Then we went to a random park so Queen R could run around, because spring is here in Bahrain, and it barely lasts for a few weeks before the extreme summer begins. Loving the gorgeous blue sky and tall palm trees.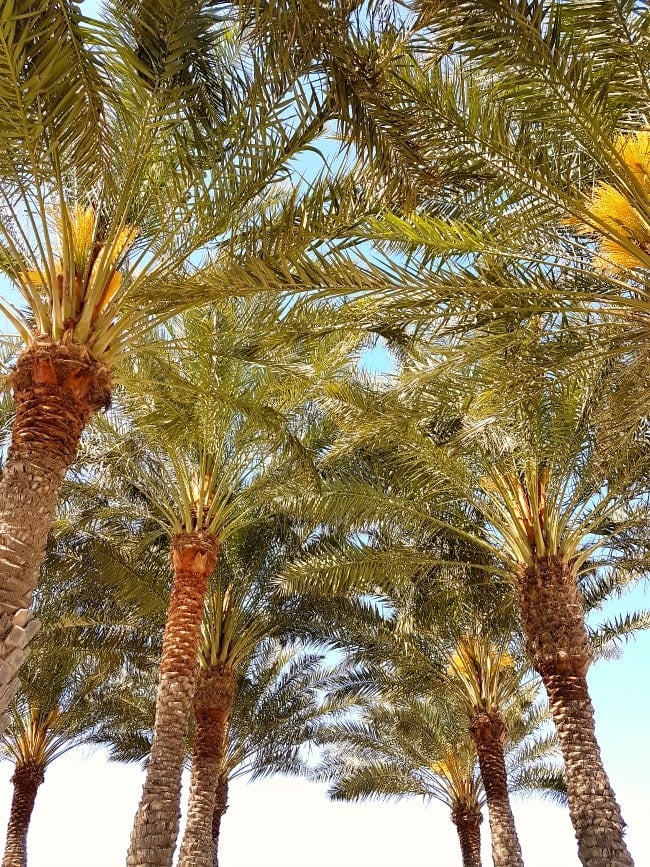 5.) How pretty is this nail polish color? I'm loving my feet.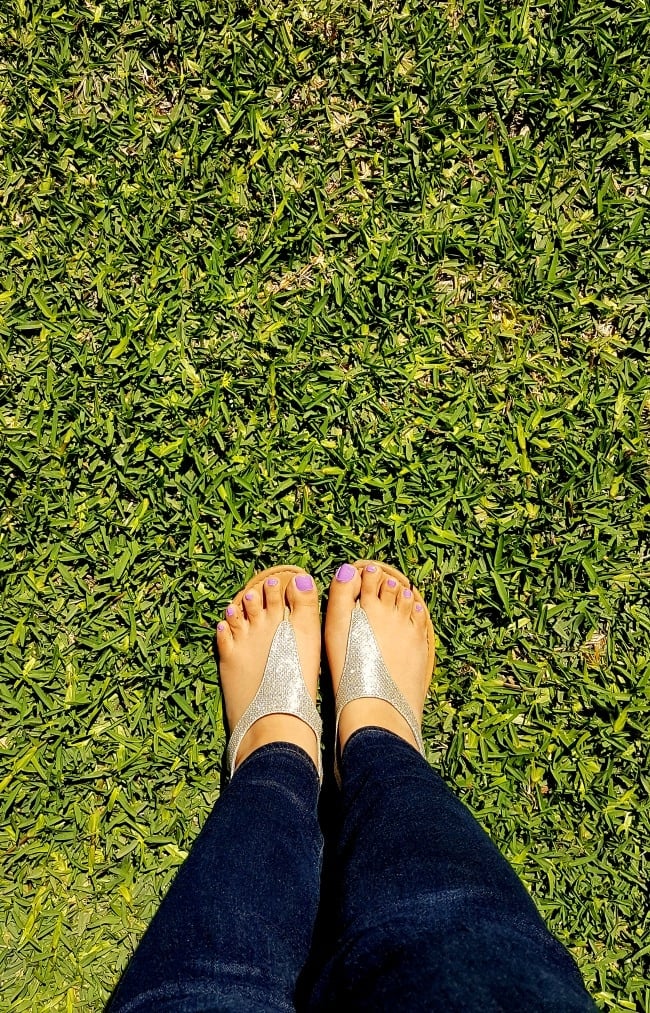 And that's about it. Hope you enjoyed this first post in a new series. Let me know what you think about Friday Five.
Q: What are you cooking this weekend?