Cookie monsters, cookie lovers and cookie eaters of the world - it's time to gather around here, because I've got a new favorite soft and chewy cookie for you. Except there's a caveat, because these are not any cookies, these are Butterscotch Chip Pudding Cookies. I repeat, Butterscotch Chip Pudding Cookies. Cue *happy dance*.
Let's talk why you need to make these cookies today - whether that's after you put your toddler down for a nap (ugh, tantrums), get home from office (ugh, work) or take a break from studying (ugh, boring):
1.) It's MONDAY. Let's make our Mondays happy by making these Butterscotch Chip Pudding Cookies.
2.) There's butterscotch x 2 in these cookies. Butterscotch PUDDING. I repeat - there's an actual butterscotch pudding mix in these cookies AND butterscotch chips.
3.) Because cookies make everything better. Especially if they are soft and chewy and just ultra delicious!
These cookies are soft, sweet and want to be in your tummy ASAP. They are super soft, buttery and OMG each bite is full of butterscotch goodness. Butterscotch FTW!
Chocolate chip cookies - we love you, and you'll always have a special place in our hearts, BUT these Butterscotch Chip Pudding Cookies are taking over our hearts right now.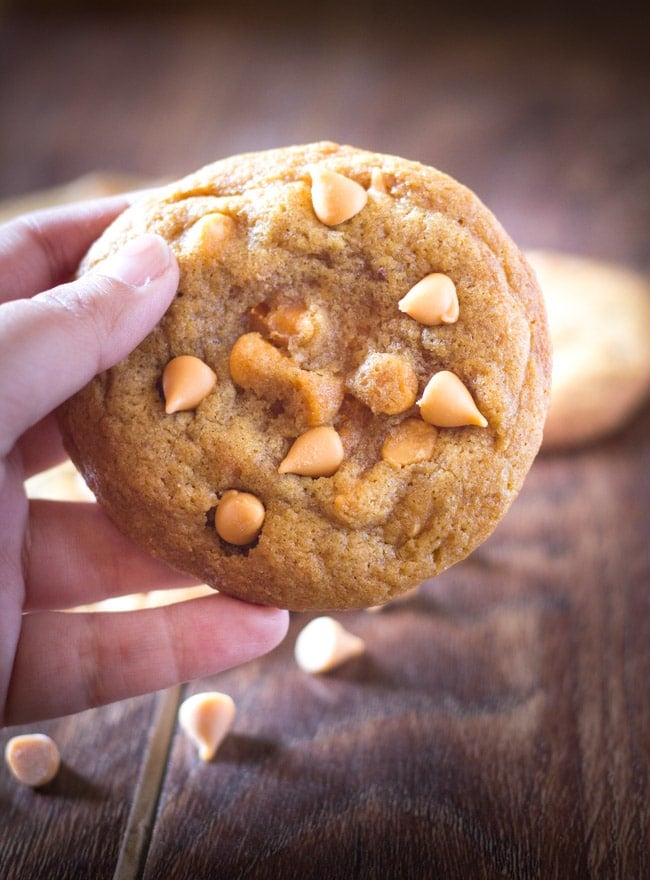 Let's just say these Butterscotch Chip Pudding Cookies are having a very hot moment in our lives, and we hope to have them stick around for awhile.
Now, most people would say that baking is a sweet therapy for the weekends, and Mondays are for doing sensible things like eating healthy and running boring errands such as doing the laundry and paying bills, blah blah blah.
I say, we rebel against this and take our MONDAYS back. Let's make Mondays better, people, it's time that Mondays become fun too for realz.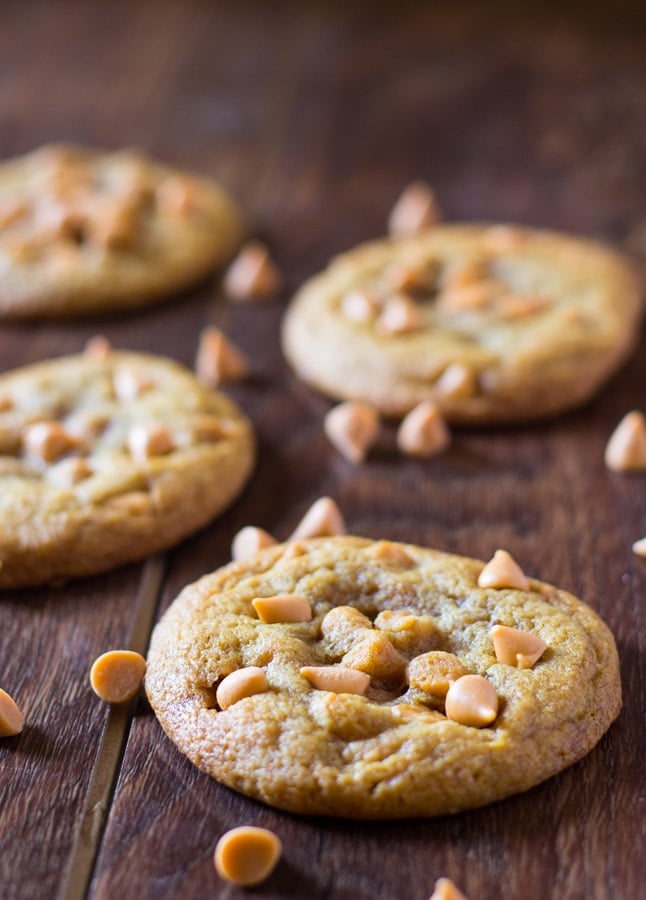 And we're going to make them fun by making such sinfully delicious Butterscotch Chip Pudding Cookies - because they are ultra soft, they are ultra chewy and they are packed full of happiness!
So are you with me? Do we take our Mondays back and make them a tab bit fun and delicious?
Oh yes, we do!
Now put on your apron, and go to the kitchen. It's time to make these to-die-for Butterscotch Chip Pudding Cookies.
And guess what? I bet you won't be able to stop at one. 😉

Happy baking and cookie eating - enjoy!
P.S. If you've had a really tough Monday, try some Nutella therapy by trying these Ooey Gooey Nutella Stuffed Cookies. 😉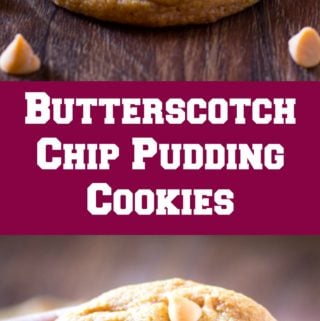 Butterscotch Chip Pudding Cookies
Butterscotch Chip Pudding Cookies are deliciously soft and chewy, with lots of butterscotch flavor from the butterscotch pudding mix and butterscotch chips!
Print
Pin
Rate
Ingredients
3/4

cup

butter

softened

3/4

cup

brown sugar

1/4

cup

granulated sugar

1

teaspoon

vanilla

2

eggs

2

cups

flour

1

small

3.5 ounces box instant butterscotch pudding mix (dry, not prepared) (can be substituted with vanilla pudding mix)

1

teaspoon

baking soda

1/4

teaspoon

salt

1

bag butterscotch chips
Instructions
In a large bowl, using a handheld electric mixer, cream together the butter, brown sugar and granulated sugar - this will take about 3-4 minutes.

Add in the eggs and vanilla and mix until combined.

In a separate bowl whisk together the flour, instant butterscotch pudding mix, baking soda and salt. Add the dry ingredients to the wet ingredients and mix until just combined. Do not over mix. The batter will be thick. Gently fold in the butterscotch chips.

Cover and chill for 2-3 hours.

When ready to bake, preheat the oven to 350F. Scoop about 2 tablespoons of dough and roll into balls. Place on a baking sheet lined with parchment paper. Top with additional butterscotch chips if desired.

Bake 9-10 minutes. Remove from the oven and allow to cool completely on baking sheet before serving.
Recipe adapted from Creme de la Crumb.