Okay guys. I think it's time. That I be sent to a rehab for chocolate addicts. Just look at me, I'm even adding chocolate to breakfast. I have a problem. I have a serious love for chocolate, somebody please stop me. No really, somebody just stop me from making all these chocolate laden treats.
Look, like you I had many resolutions for the new year. 2016 was going to be the year when I would start eating healthy. I had it mapped out all perfectly in my head: 2016 - The Year of Zoodles & Organic Beet Red Velvet Cake. No more indulgent, decadent, chocolatey pancakes for me. No more drizzling my pancakes with chocolate syrup. No more stuffing my cookies with Nutella. No more making Lindt Lava Chocolate Mug Cakes. No more Hershey's Triple Chocolate Mug Cake. No, no, no to everything chocolate.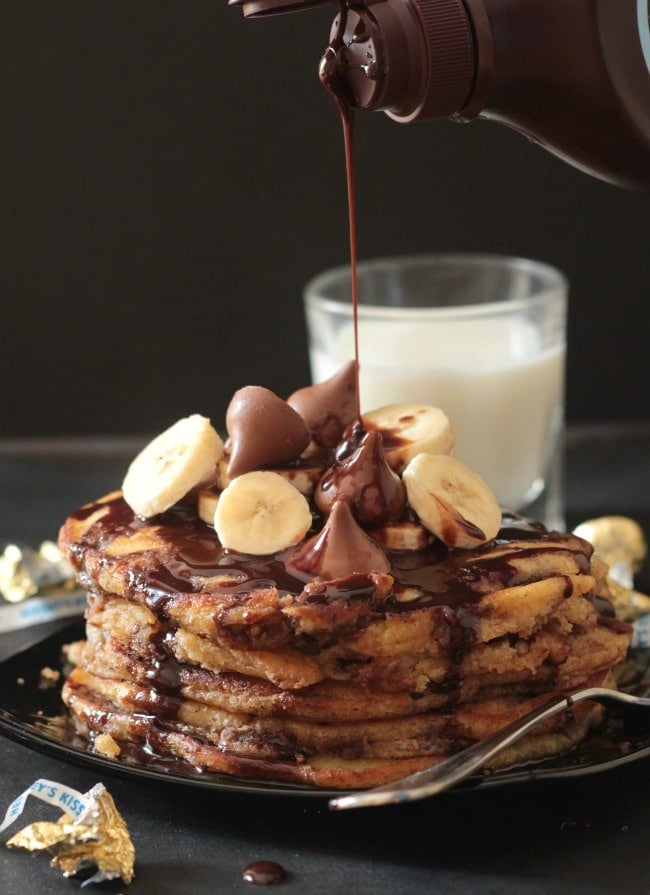 I was all set for healthy zoodles, raspberry smoothie bowls and whole wheat muffins. Yeah right. As if. Who was I even kidding? Oh right me, the chocolate addict, who just needs to be closed in a chocolate rehab where only raw carrots and cauliflower pizza crusts are served. OMG. Please don't ever let that happen to me okay? I beg you.
All these resolutions lasted for about...umm..2 days? Oh who am I kidding, they lasted for less than a day! Hehe. As it is the new year has turned out to be more like: 2016 - The Year Of Overly Indulgent Chocolatey Desserts & Anything That Can Be Topped With Cheese.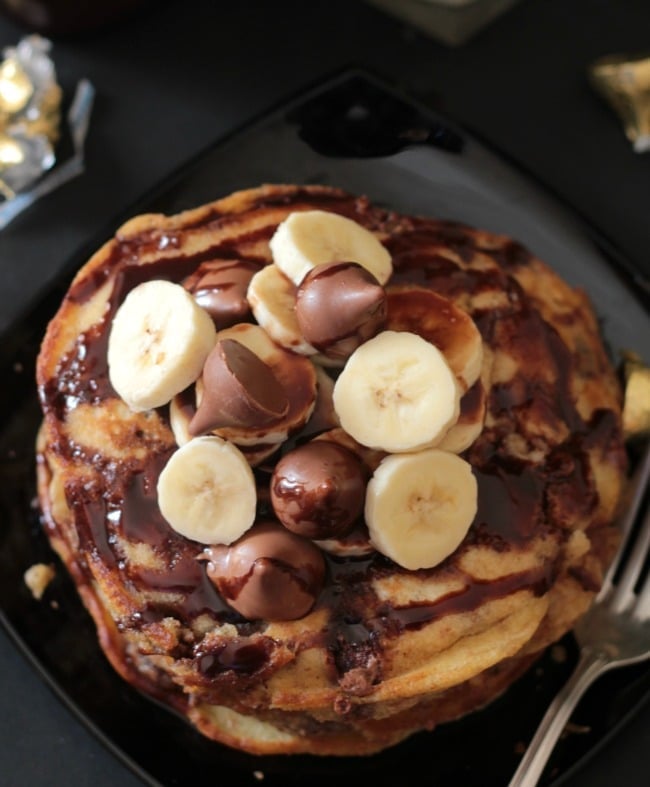 If you're like me, and have broken your healthy eating resolutions, then join me in my quest for adding as much as chocolate as I can to my life and your life. It's for a good cause. Kinda. Look chocolate makes everyone happy right? Endorphins, the happy hormones. The feeling of being in love. Etc. So if I test, make and taste Hershey's Kisses Chocolate Stuffed Pancakes just so that I can post the recipe on my blog and make you guys happy, it's all for a good cause right? I'm making people happy. Aren't I a selfless human being? Eating all these chocolatey calories just so that I can present the most perfect, the most decadent recipes for you. Especially like this one.
OMG. This was a good recipe. That's all I have to say. *wipes chocolate syrup from mouth*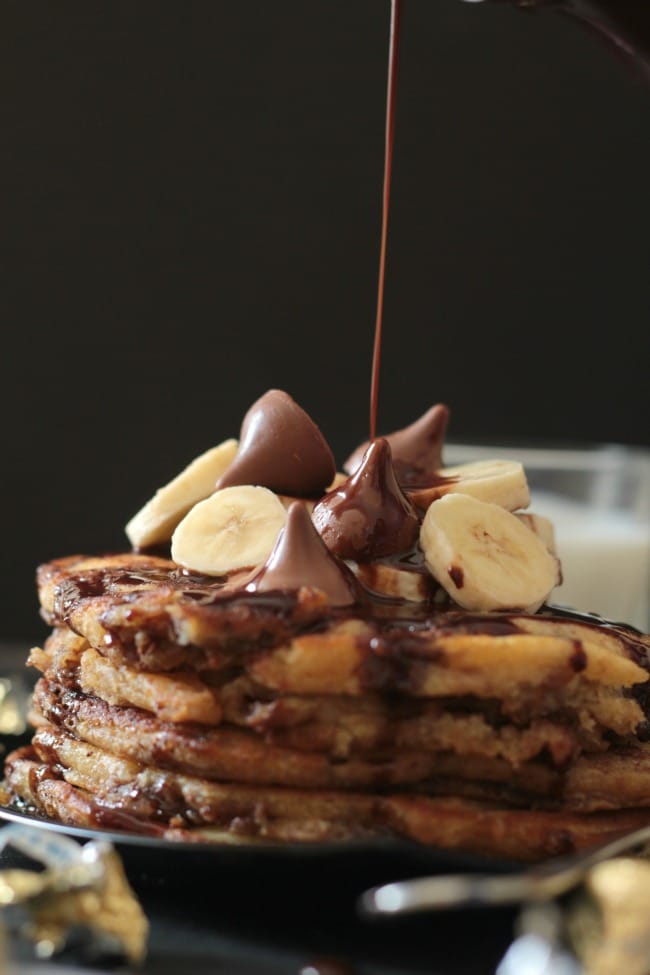 P.S. I really need to grow up, don't I? Nah, too boring. Back to the kitchen to make decadent, to die for chocolate desserts. Stay tuned for the most chocolatey, chocolatey tart ever. Coming soon! 😉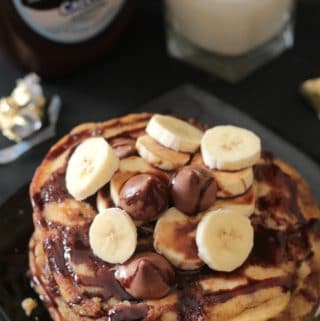 Hershey's Kisses Chocolate Stuffed Pancakes
Stuffed with Hershey's Kisses Chocolate these pancakes are the perfect breakfast for a special occasion. Drizzled with Hershey's chocolate syrup and topped with chopped bananas, these are sure to please everyone!
Print
Pin
Rate
Ingredients
1 1/2

cups

all purpose flour

1 1/2

teaspoons

baking powder

Pinch

of salt

1

tablespoon

granulated sugar

1 1/4

cups

milk

1

egg

3

tablespoons

butter

melted

15

Hershey's Kisses

roughly chopped

Extra butter for frying the pancakes

Hershey's chocolate syrup

chopped bananas, and Hershey's kisses to top the pancakes
Instructions
In a medium bowl, sift together the dry ingredients - the flour, baking powder, salt and sugar.

Make a well in the centre and pour in the wet ingredients - the milk, egg and melted butter. Mix well until fully incorporated.

Add the chopped Hershey's Kisses and mix.

Heat half a tablespoon of butter in a non stick frying pan and pour batter (about 2 1/2 tablespoons of batter). Cook on medium heat.

When you see small bubbles forming on the surface of the pancake, it means the other side is cooked. Flip carefully and cook for 1-2 minutes on the other side.

Repeat this process until the batter is finished.

To serve: top with Hershey's chocolate syrup, sliced bananas and extra Hershey's Kisses.
Ooey Gooey Nutella Stuffed Cookies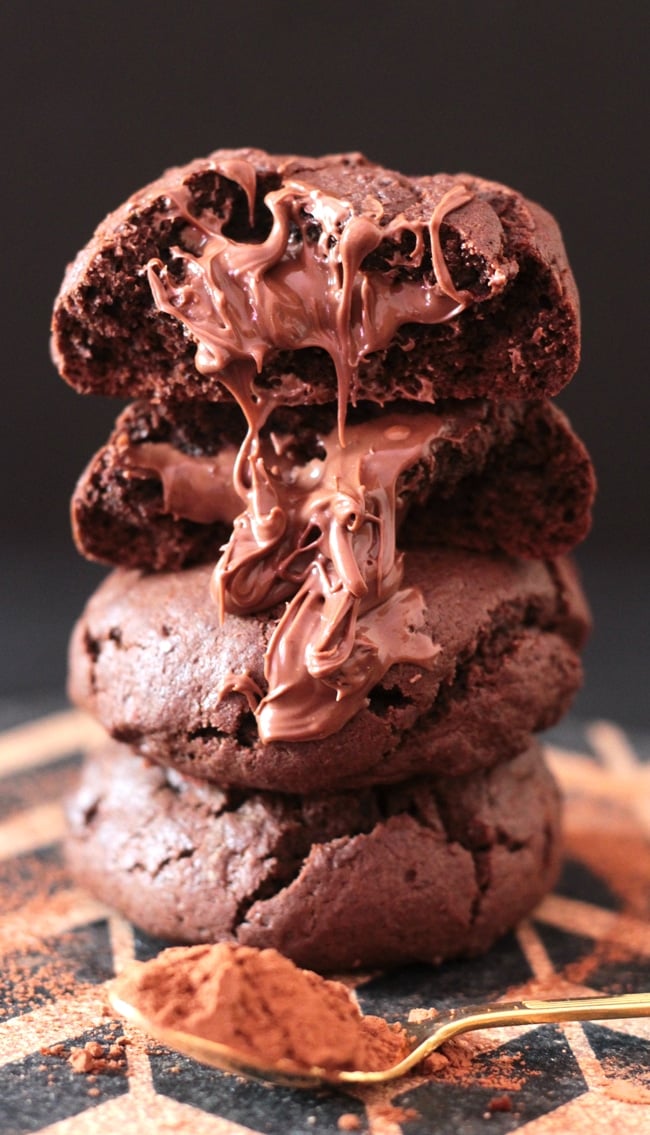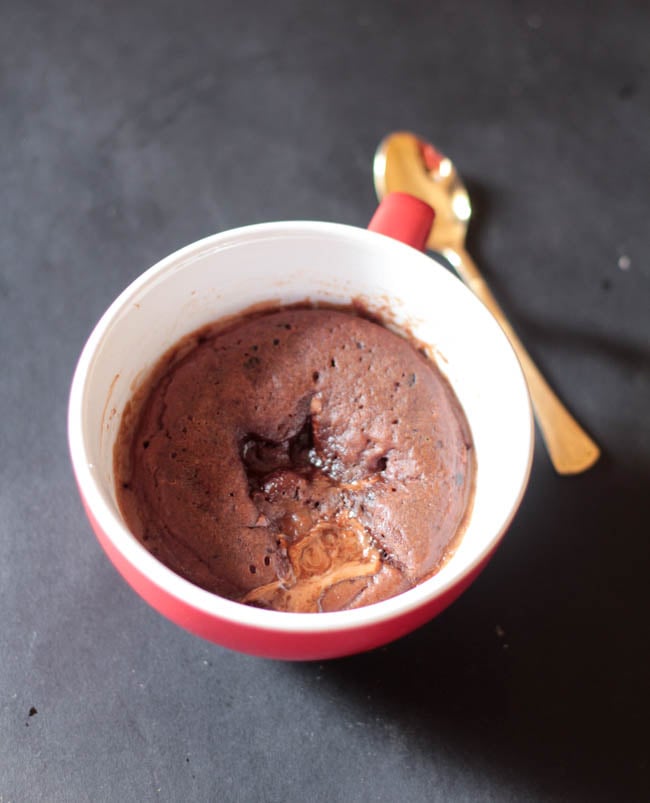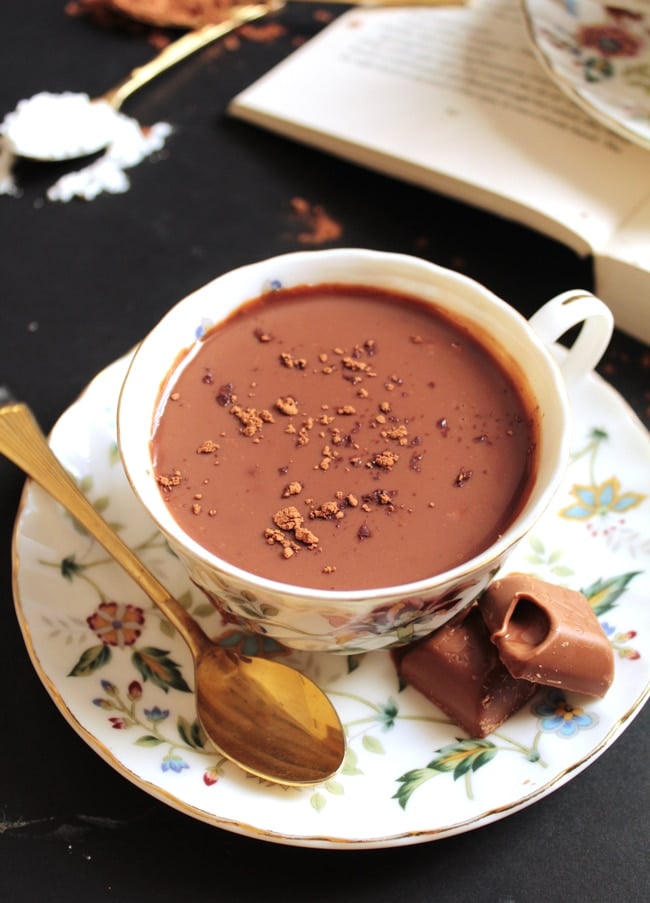 Cocoa Puffs Cereal Milk Milkshake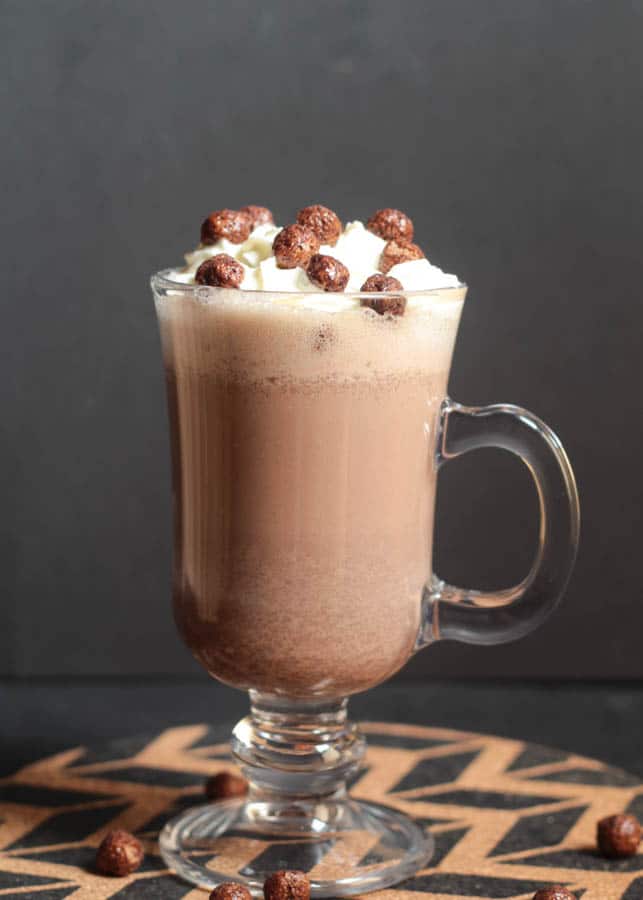 The Best Soft & Chewy Chocolate Chunk Cookies