I'm sort of obsessed with chocolate, especially Lindt and I try to add it to every dessert I make. And this Lindt Chocolate Lava Mug Cake is the answer to all of the lazy chocoholics of the world. See, there's always a time for extravagant desserts such as this Oreo Brownie Chocolate Trifle or this Midnight Triple Chocolate Layer Cake with Pink Buttercream Frosting. But the thing about those desserts (as good as they are) is that they take time and effort and are definitely more than enough to feed a crowd.
This Lindt Chocolate Lave Mug Cake is perfect for all of us lazy chocolate lovers who want to quickly satisfy a chocolate craving. The thing though about normal mug cakes is that I always feel there's something lacking, I want them to have a more chocolatey oomph. So I ended up coming up with this mug cake that's a little bit over the top, and very easy and fast to make.
I love Lindt chocolate, especially their milk chocolate Lindor. Eating a Lindor is like getting a warm chocolatey hug. And Lindor is exactly what I use in this recipe. Of course, you can use your favourite Lindt chocolate. Or any other chocolate.
So why should you make this Lindt Chocolate Lava Mug Cake?
1.) It's chocolate!
2.) It's made from Lindt chocolate!
3.) It's a mug cake and requires like zero effort.
Okay those weren't exactly very clever reasons, but seriously why do you even need convincing to make this mug cake? If you do, then you and I can't be friends. Sorry, but not sorry, because I can't be friends with someone who doesn't like a chocolate lava mug cake that's made with Lindt. So you're going to make this right? Great! 🙂
Happy chocolate devouring!
P.S. This post is not sponsored by Lindt. I'm just a huge lover of Lindt, and wish I could live in a Lindt store forever and ever. That's all.
Okay, bye!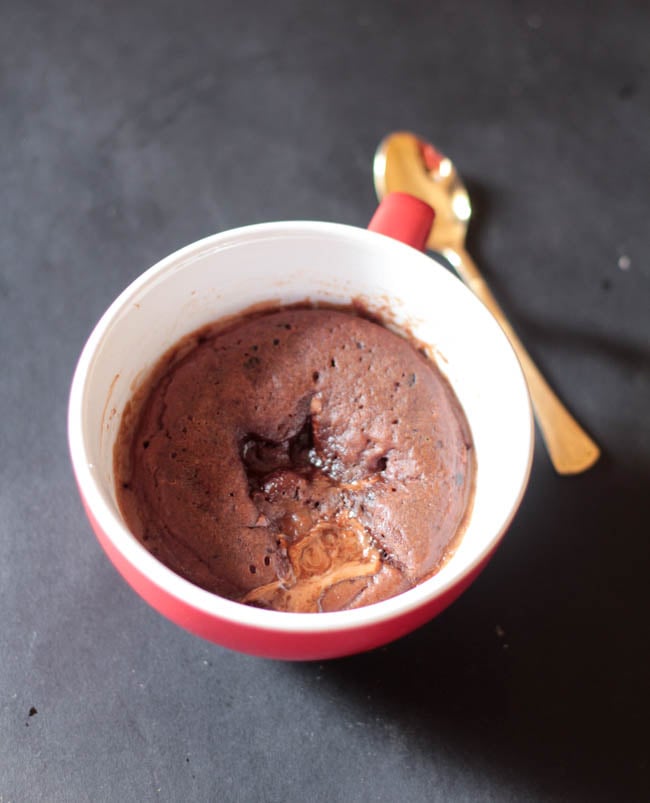 Lindt Chocolate Lava Mug Cake
This Lindt Chocolate Lava Mug Cake is the perfect solution to quickly satisfy a chocolate craving. There's Lindt chocolate in the batter itself, and also in the middle which results in a meltingly delicious chocolate lava mug cake.
Print
Pin
Rate
Ingredients
1 1/2

milk chocolate Lindor bar

one Lindor bar is 38 grams, so I used 57 grams in total

4

tbsp

full fat milk

1/4

cup

all purpose flour

1/4

tsp

baking powder

1

tbsp

granulated sugar

1

tbsp

hot water

Whipped cream for topping

optional
Instructions
Pour milk and place pieces of 1 bar of Lindor in an oven proof mug (reserve the other 1/2 Lindor bar). Heat on intervals in the microwave until the chocolate is completely melted.

Add the dry ingredients and whisk with a fork until thoroughly incorporated.

Break the reserved 1/2 Lindor bar and place it in the middle of the batter for the mug cake, but not completely submerged in the batter. Add the 1 tablespoon of hot water on top of the chocolate pieces.

Cook for about 1-2 minutes (depending on your microwave) in the microwave until the top of the batter is no longer sticky.

Top with whipped cream, and enjoy!
Want more chocolate recipes? Click below:
Ooey Gooey Nutella Stuffed Cookies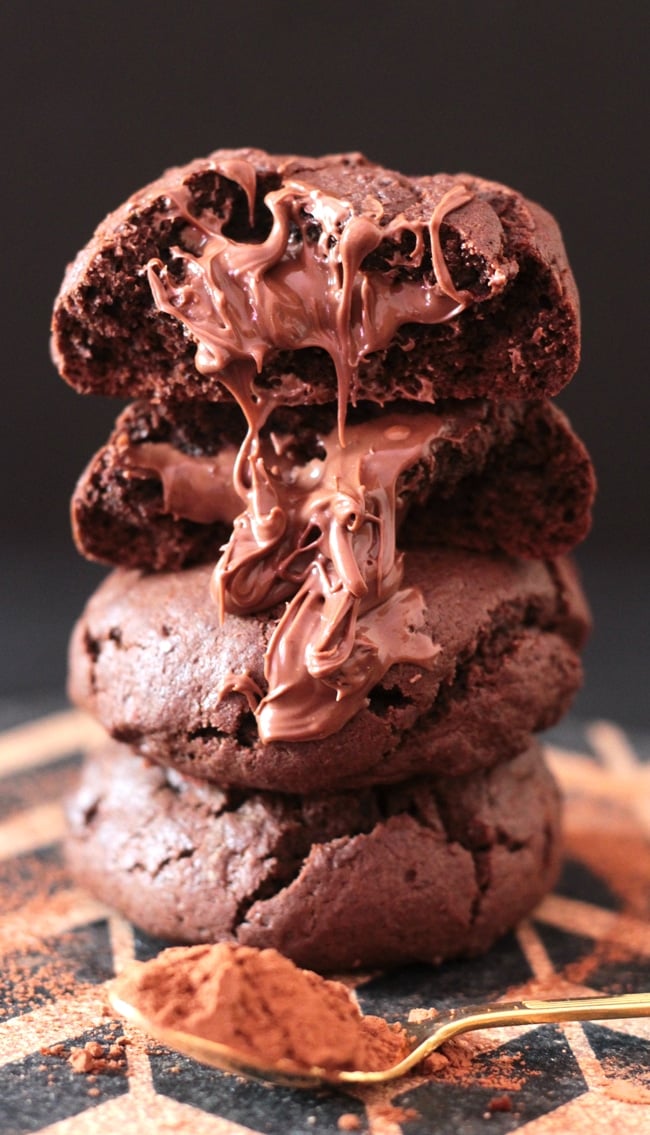 Hershey's Triple Chocolate Mug Cake