Happy Monday! I have for you today, a super simple recipe - Baked Mini BBQ Chicken Sliders, because this is what Mondays call for:  a-barely-requires-any-effort-in-the-kitchen recipe which is homemade and does not involve calling your favorite pizza joint for home delivery.
I actually thought of not posting this recipe to the blog at all, because it can barely be called a recipe and even a toddler could make it.
Okay, maybe that's not such a great idea because toddlers and ovens don't mix. Lol. Don't try that at home, okay? 😛
But seriously, you can make this recipe even if you're not like a Masterchef or something. You just need to know how to slice onions and mix stuff together like chicken and BBQ sauce.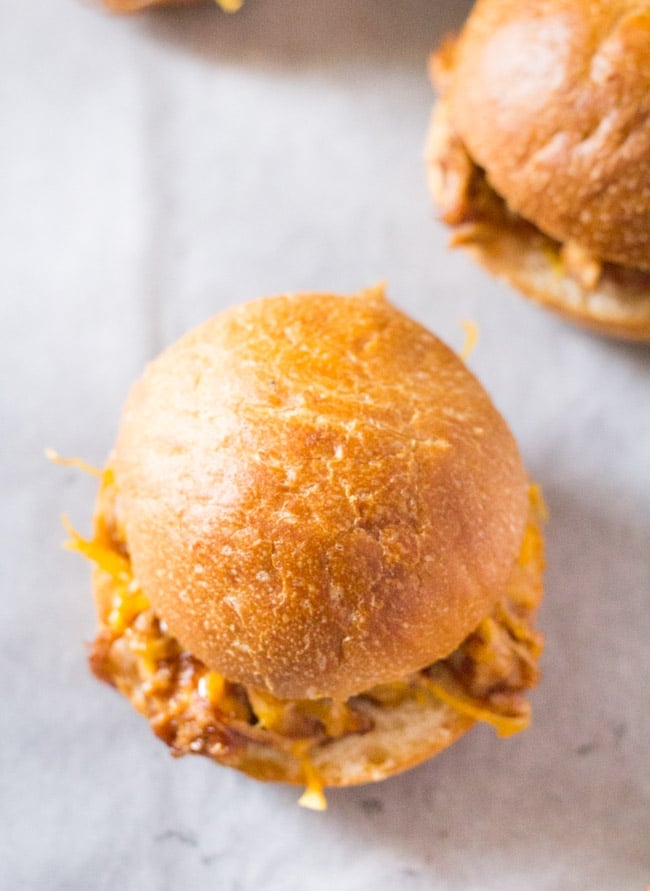 And trust me when I say these mini sliders are GOOD for the minimal effort they take to make.
The mini sliders are warm and slightly crisp from the baking, the cheese is ooey gooey and the BBQ sauce shredded chicken is the right kind of sweet tanginess you need after a rough Monday with the perfect crunch of onions in between bites.
Oh and did I mention these are also totally perfect for game days and for when you have friends over?
Coming to the BBQ sauce, I wish I could say that at least the sauce is made from scratch, and that I've got a wonderful recipe for it but I've never claimed to be a super domestic goddess who makes everything from scratch.
Why? Because life is too short to make everything from scratch, and also because I actually have a life beyond cooking.
Says a food blogger who spends most of her time in the kitchen cooking and then taking photos of said food while trying to push away sneaky toddler hands trying to grab pumpkin muffins.
But I really do have a life beyond cooking, I promise.
I actually prefer to make recipes which are easy, quick and delicious because really the best part is eating the food and not cooking it! 😛 Those are the kind of recipes everyone loves anyway, right? 🙂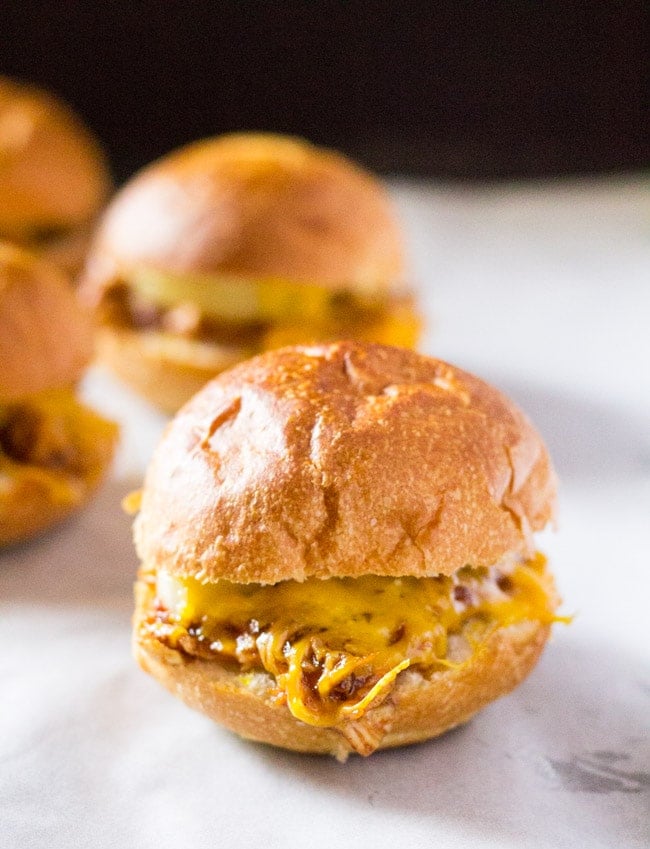 So let's just call this recipe more of an idea, a delicious idea for you to try and skip the take out pizza till the weekend. 🙂
Looking for more easy snack ideas?
Crispy Baked Chicken Tenders with Garlic Mayo BBQ Sauce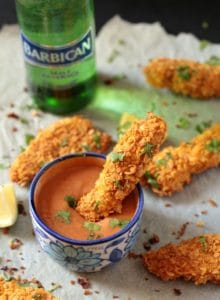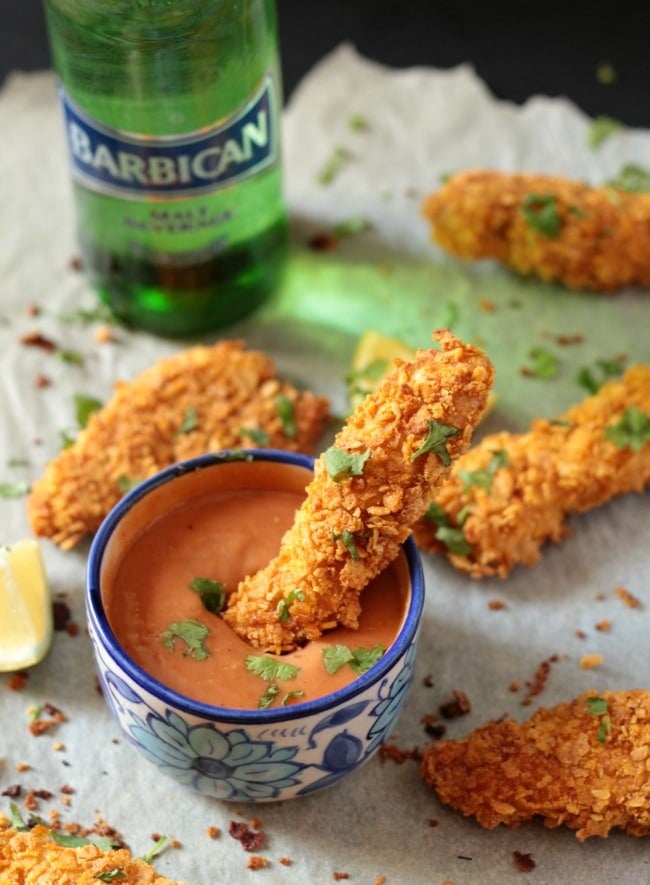 Doritos Crusted Cheddar Cheese Sticks 
Mozzarella Cheese Stuffed Mashed Potato Balls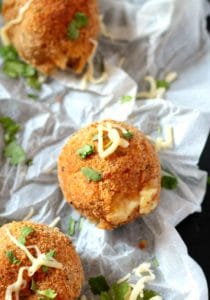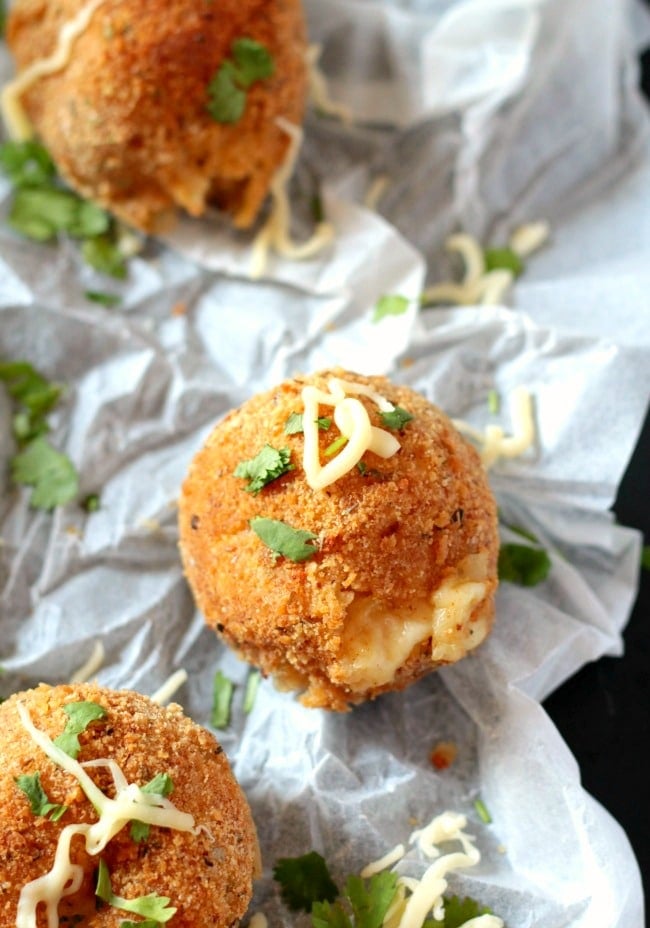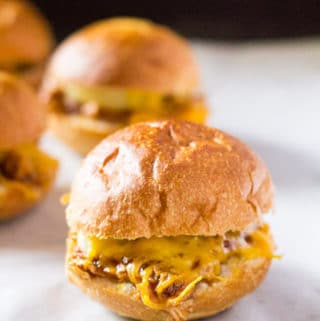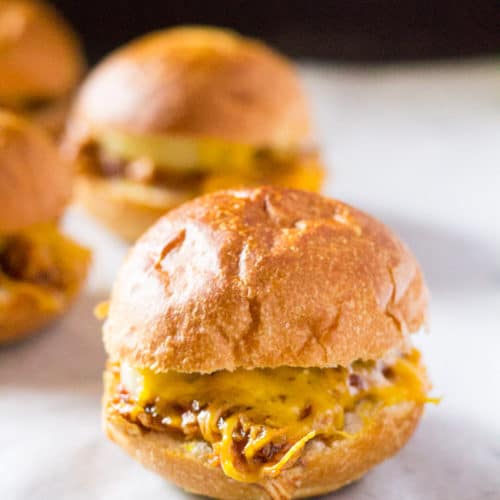 Ingredients
12

mini slider buns

3

chicken breasts

cooked and shredded

1

cup

BBQ sauce

1

cup

cheddar cheese

1

medium onion

sliced into rings
Instructions
Preheat oven to 180 C and grease a baking tray (I used a 9inch tray).

Place bottoms of the buns in the tray so that they fit together.

Mix the chicken with the BBQ sauce and spread this mix on the buns.

Top with sliced onion rings and then add the cheddar cheese.

Cover with the tops of the buns and bake until the cheese melts.