Aaaandddd I'm back with a bang. Or a dynamite recipe, I should say. Because today, my lovely friends, I'm going to teach you how to make Dynamite Shrimp! It's 9:43 am as I write this post, and I love Dynamite Shrimp so much, that just looking at these pictures I'm craving for some. That's how good they are.
Shrimp and I don't have a huge, intricate history like I do with chocolate and all things chicken. In fact, my relationship with shrimp (and most seafood) has always been a bit complicated. Meaning, for most of my life, I haven't liked seafood. BUT, I'm trying to change this and trying to add more seafood to my diet. As much as I would like to survive on chocolate only (and maybe chicken), that's not too sustainable in the long run. 😛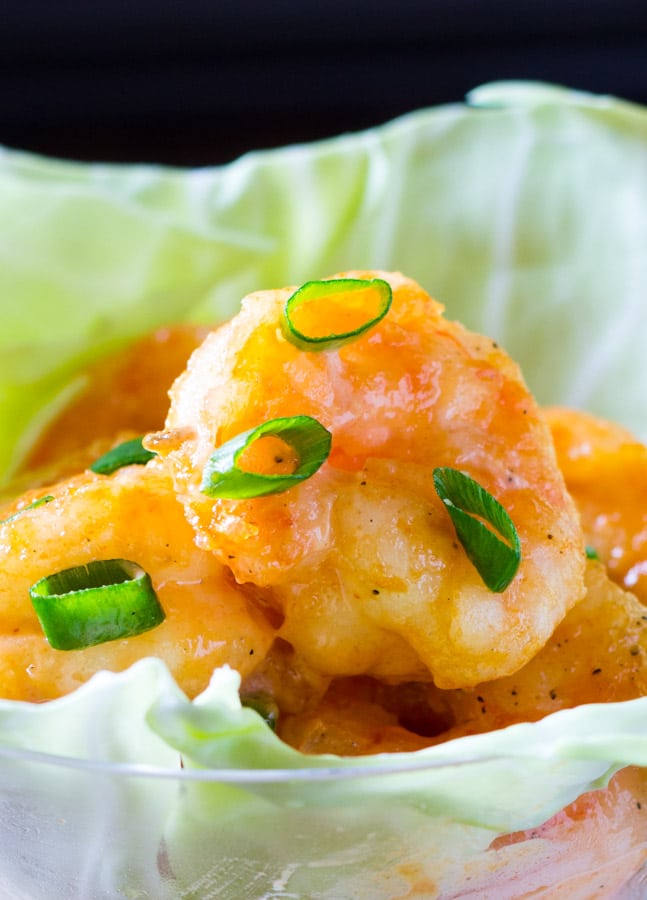 And all of this changed because, a few months ago I tried Dynamite Shrimp at PF Chang's. A lot of people kept raving about this particular dish, and well, I don't know I tried it one day to see what was the craze all about. And my mind was blown, as it should have been, since there was the word dynamite in the recipe title. Lol. :p
Anyway, from then on, I started craving for shrimp, particularly Dynamite Shrimp. I would have never thought to put the words shrimp and crave in one sentence, until a few months ago, because of that fateful night when I had my first taste of Dynamite Shrimp. Fateful. Am I dramatic or what? :p Also that sentence was a bit awkard grammar wise. But whatever.
So I first started by making this Honey Garlic Shrimp, because it seemed fairly easy and OMG so delicious. Also, I'd eat anything that involves honey and garlic. And delicious it was! After that, I fell in love with this beautiful Lemon Garlic Butter Salmon, that's ready in less than 30 minutes!
And then I decided, I needed to make Dynamite Shrimp, because what if one day I was stranded on an island and without a PF Chang's to provide me with Dynamite Shrimp.
Okay, okay, if I was stuck on an island, I would probably be crying and trying to catch a signal on my phone, not thinking about Dynamite Shrimp. Unless, I was stuck on the island for days, then I'm sure I would see Dynamite Shrimp in a mirage instead of water. Hmmm, are we talking about an island here or a desert? Okay, I digress.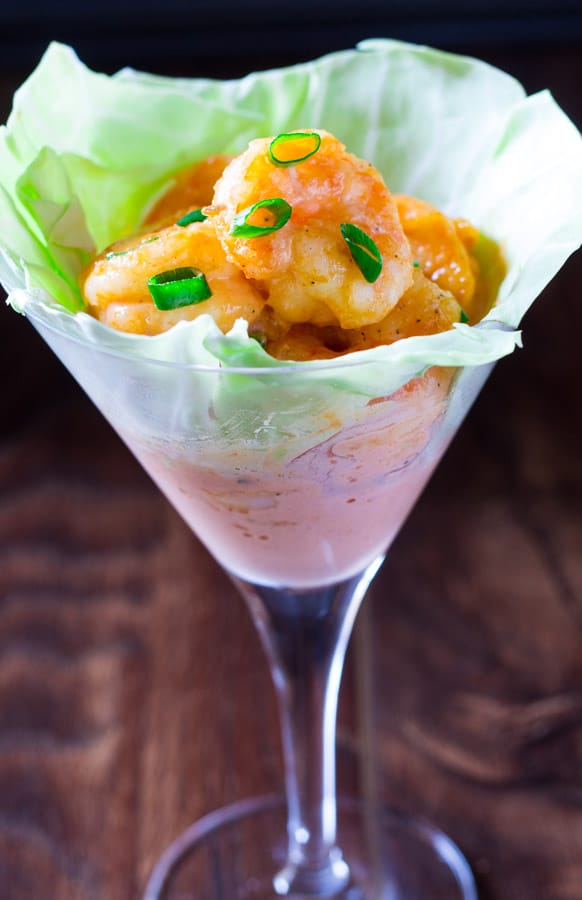 But seriously, I like to be prepared and know how to make my favorite recipes at home, just in case I'm not able to get them from a restaurant. So I decided to learn how to make Dynamite Shrimp at home. For emergencies, you know.
I do hope you try this recipe, because it really is da bomb! 😉 :p

Enjoy! 🙂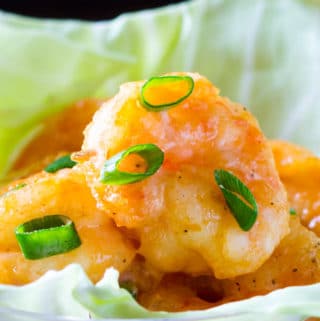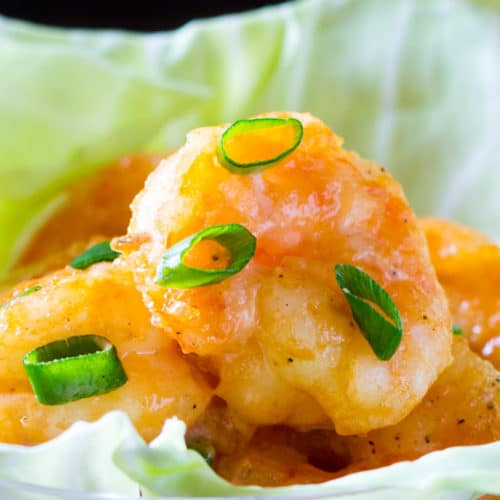 Dynamite Shrimp
Learn how to make Dynamite Shrimp - Crispy fried shrimp coated in a spicy tangy mayo sauce! A perfect recipe for your favorite appetizer.
Print
Pin
Rate
Ingredients
15-20

large shrimps

peeled and deveined

For the Batter:

1/4

teaspoon

salt

1/4

teaspoon

black pepper

1

egg

4

tablespoon

corn flour

For the Sauce:

1/2

cup

mayonnaise

5

tablespoons

hot sauce

3

tablespoons

tomato ketchup

1/4

tsp

paprika or chilli powder

1

teaspoon

honey

1

clove

garlic

minced

1/4

teaspoon

sesame oil

1

tsp

white vinegar
Instructions
Wash the shrimp, and drain on kitchen paper. Pat dry with kitchen paper so that the shrimp are fairly dry.

In a medium sized bowl, combine the batter ingredients, and whisk. Add the shrimp and mix well until coated.

Heat oil in a large pot and fry the shrimp for about 1-2 minutes. To make sure the oil is at right temperature, first test it by adding a bit of the batter to the oil. If it sizzles, it means the oil is at the right temperature. Fry only 2 or 3 shrimp at a time in order to maintain the temperature of the oil.

Drain the shrimp on kitchen paper.

In a medium sized bowl, combine the sauce ingredients and then add the fried shrimp to coat with the sauce.

Serve immediately.