Well, well, well. Here I am back again. With a healthy recipe and no chocolate to be seen anywhere. If you're a regular reader around here (and if you're not, you should be because this is a delicious place to be around on the web 😉 ) you'll know that I have a chocolate problem. As in I'm in LOVE with chocolate. If I could, I would eat, drink and sleep chocolate. Really, I would.
But I do eat normal, healthy, savoury food too. It's not like I just eat chocolate all the time (although if I had my way, I would make chocolate the healthiest thing on earth and then just live on it forever), most of the time I eat healthy. Key words: Most of the time. Hehe.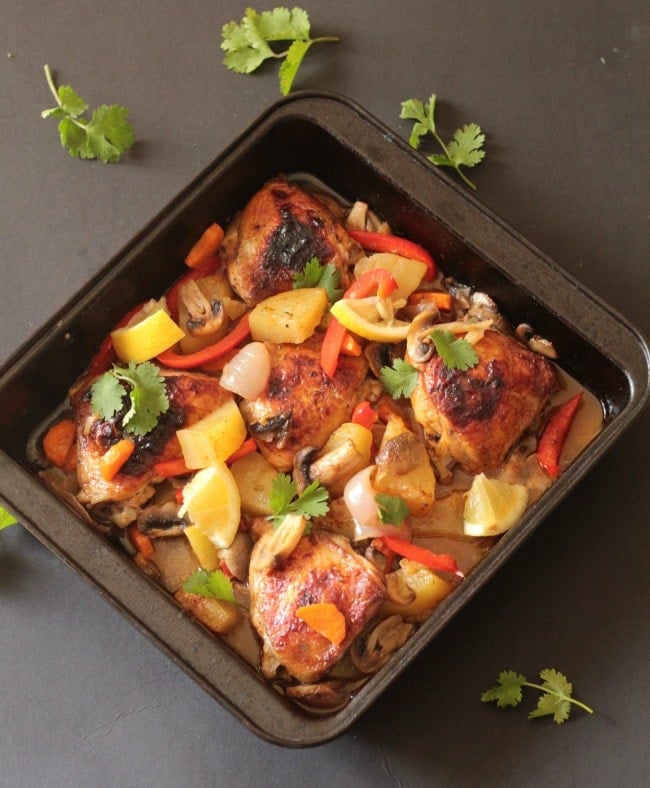 So this No Oil Baked Lemon Chicken Thighs & Vegetables, is super delicious, healthy AND easy. I first tried this recipe by adding a couple of tablespoons of oil and the next time I decided not to add oil and see what would happen. Nothing happened. Nada. No difference in taste, and no difference in the golden-ness crispiness of the chicken. And then I was like OMG, I actually made a completely healthy dish. I'm not exactly known for it, but it made me happy!
So let me breakdown the deliciousiness this dish is:
1.) No oil. Zero. Not a single drop. So basically you can eat this without any guilt.
2.) One pan. Do I need to say anymore? Literally, the entire ingredients are chucked into one pan and then baked. Lazy cooks who love flavor? This one's for you. You're welcome.
3.) Lemon & garlic. My two best friends, my two loves (after chocolate) because they add brilliant flavor to everything, especially chicken.
4.) The colorful vegetables. So pretty, and delicious too after being baked in all the garlicky, lemony, chicken juices.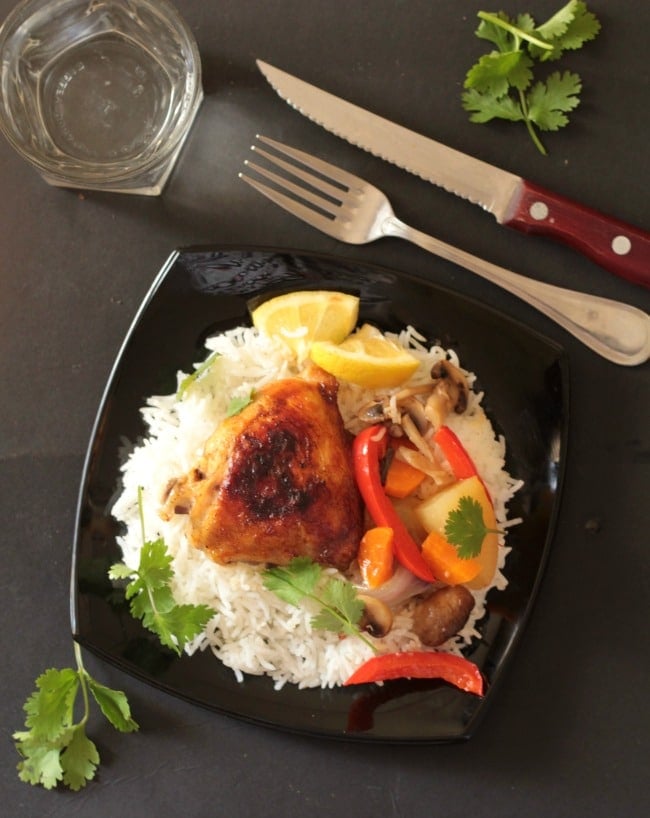 And isn't this a gorgeous dish to look at? It reminds me of spring, which is almost here, so it's the perfect one to make while we all yearn for pretty flowers, chirping birds and beautiful spring clothes and sandals!
Happy healthy eating! 🙂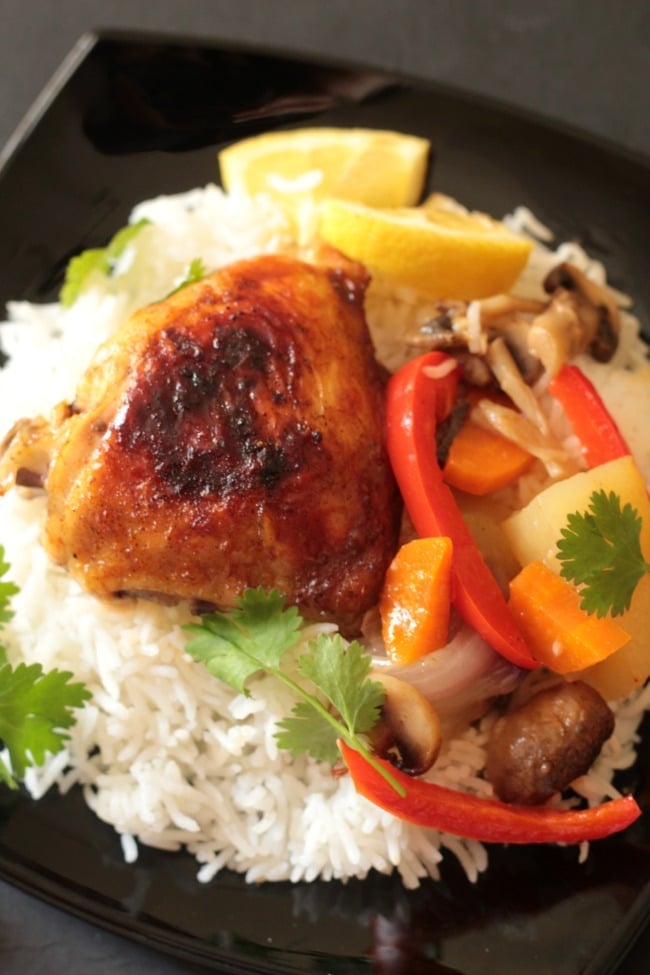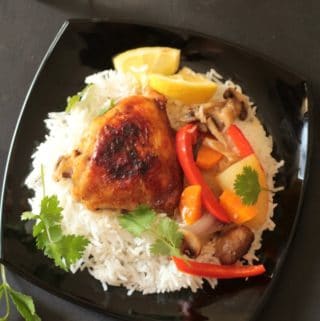 No Oil Baked Lemon Chicken Thighs & Vegetables
This No Oil Baked Lemon Chicken Thighs & Vegetables recipe is so easy, healthy and perfect for a quick weeknight dinner. And I promise you, there's no compromise on flavor!
Print
Pin
Rate
Ingredients
Marinade

8

chicken thighs

skin on, bone in

1/2

cup

fresh lemon juice

1

tablespoon

dried oregano

1

tablespoon

mustard

1

tablespoon

honey

1

teaspoon

paprika

1

teaspoon

salt

or to taste

1/2

teaspoon

black pepper

or to taste

For the Vegetables

1

cup

chicken stock

See notes

1

red bell pepper

cut into thin strips

1

cup

sliced mushrooms

I used button mushrooms

1

large russet potato

chopped into cubes

1

large carrot

sliced

1

medium red onion

quartered

Salt and pepper to taste
Instructions
Combine the marinade ingredients and marinate for at least 30 minutes (can be marinaded up to 24 hours in the fridge).

Preheat the oven to 180C/350F.

In a large baking pan, pour the chicken thighs (skin side down) and marinade. Then add the potatoes, onions, carrots and chicken stock. Cover with foil and bake for 20-25 minutes until the vegetables start to become tender.

Remove the foil after 20 minutes, and turn the chicken. Add the bell pepper and mushrooms.

Turn up the heat of the oven to 200C/390F and bake uncovered for another 30-35 minutes.

Take out of the oven, and let rest for 5 minutes. Serve with white rice.
Notes
For the chicken stock: If you don't have chicken stock, simply take a chicken stock cube and dissolve it into 1 cup of hot water.
Looking for more healthy and savory recipes? Here you go!
Juicy Chicken Burger with Fried Eggplant & Creamy Garlic Coriander Yogurt Dressing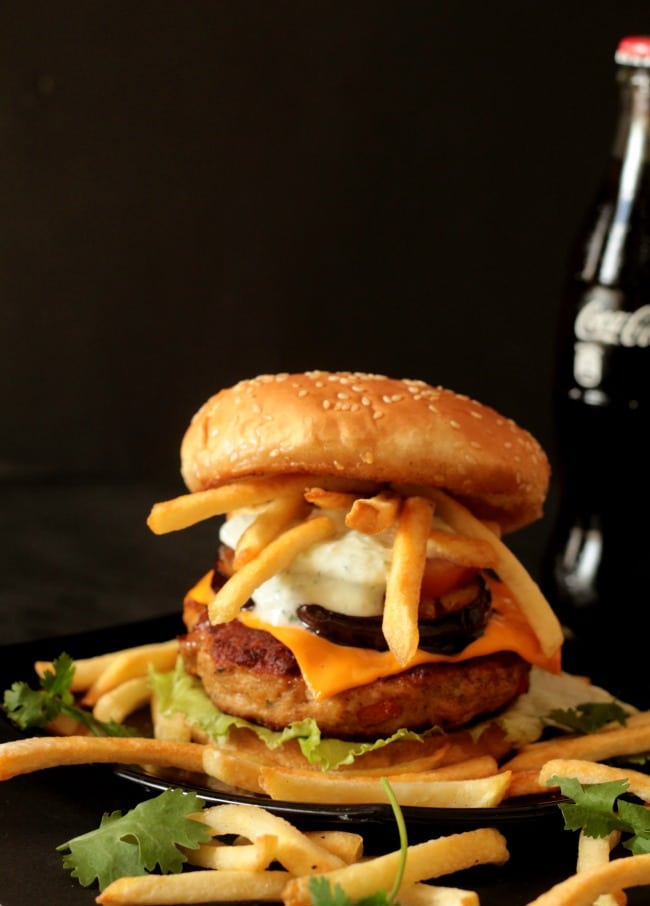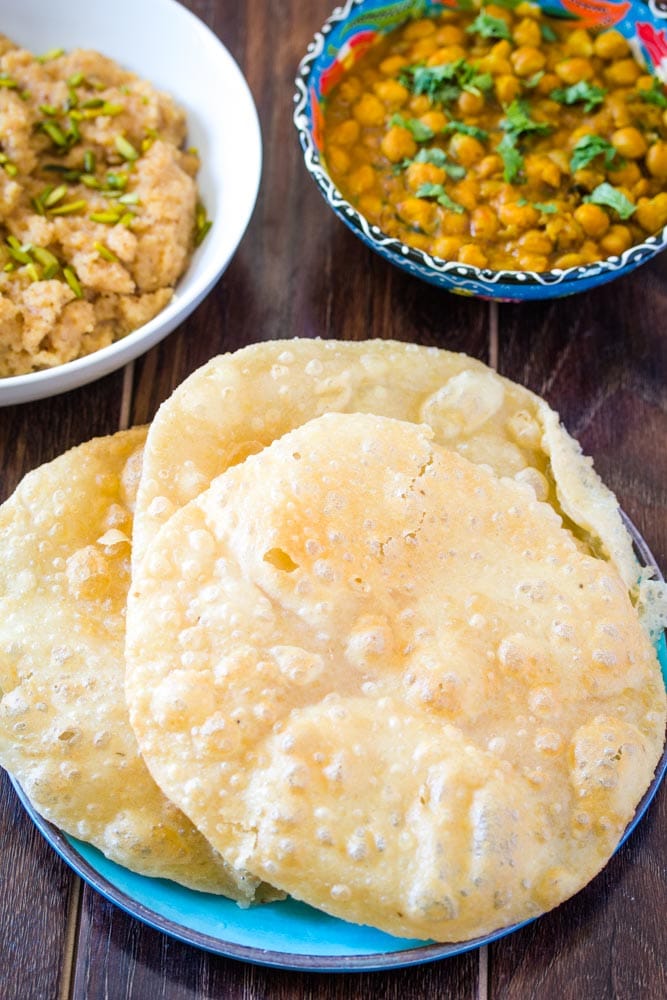 How to Make Crispy & Delicious Falafel at Home