WARNING: This post contains a lot of excitement, a little bit of showing off on my part, lots of delicious recipes and obviously lots of exclamation points because there's no such thing as too many exclamation points in my opinion (sorry, grammar nazis, don't hate me :p). Also, don't blame me if you get hungry after reading this post. Hehe. It also includes I Knead to Eat's Top 10 Recipes on the blog for May 2016.
So today I want to do something that's a little bit different than what I normally post. Today, I'm going to be talking a little bit about my baby blog which I love dearly (only second to my real baby, obviously) and taking you around the behind the scenes of this blog. Kinda like how you watch a movie, and then sometimes want to see what happens on the actual movie set. Although, sadly, there's no Brad Pitt/Angelina Jolie or Shahrukh Khan/Ashwariya Rai involved in the behind the scenes of this blog. Sorry, LOL. BUT there are mind blowingly delicious appearances by recipes such as Ooey Gooey Nutella Stuffed Cookies and Crispy Lemon Chicken with Creamy Garlic Penne Pasta. Because this post includes a round up of the Top 10 Recipes at I Knead to Eat for the month of May. Yay!
So why have I chosen today to do this, all of a sudden, when all I do is make delicious food and then post it here on the blog so that you can enjoy it too? Well, because May has been a super exciting month for I Knead to Eat and I wanted to do a little round up of the ten MOST popular recipes at I Knead to Eat. Okay, okay, I can't contain it anymore so please start the *drum roll* - just pretend you can hear it, pretty please?
So, for the month of May 2016 - my itty bitty baby blog received a whopping 100,000 views!!! And the month is not even over yet!!! You know what that means? 100,000 of you lovely, beautiful, kind readers of mine have visited this blog and hopefully read and drooled over the photos. 100,000! That is a huge, mind blowing number for me. I feel like I've won the lottery! I can not thank you guys enough because without YOU guys this blog would be nothing!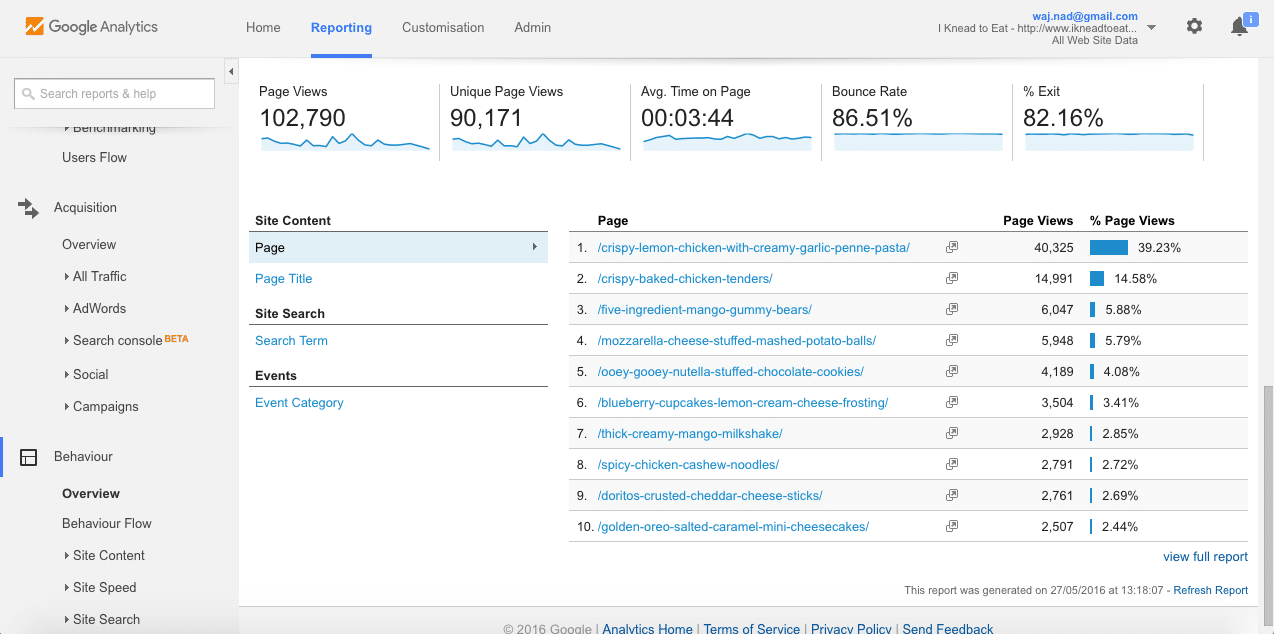 100,000 page views!!!!!!!!! See what I meant about the overuse of exclamation points? 😉
So just how did this happen?
A few of my recipes went viral during this month. The top most visited recipe this month was the Crispy Lemon Chicken with Creamy Garlic Penne Pasta (a personal favorite of mine). Mostly because it went crazy viral on Pinterest (my new best friend!) and was repinned a whopping 85,000 times and is still going strong! Then there were a few Buzzfeed features that went very viral, and brought you lovely people over to my blog. A few huge Facebook pages were kind enough to share my recipes, which also brought great traffic! May was a lucky, lucky, exciting rollercoaster kinda month for I Knead to Eat, with surprises such as opening up my Google Analytics app on my phone and seeing more than a 100 people reading my blog in real time. Yes, I'm the weirdo who checks her GA app every few minutes. I think I may need to join a Google Analytics Anonymous near me (GAA). Hehe. (P.S. this awesome term GAA was coined by my sister, and is copyrighted by her. Just kidding, or maybe not.) :p
So without further ado, here are the top 10 recipes for May 2016, enjoy!
1.) Crispy Lemon Chicken with Creamy Garlic Penne Pasta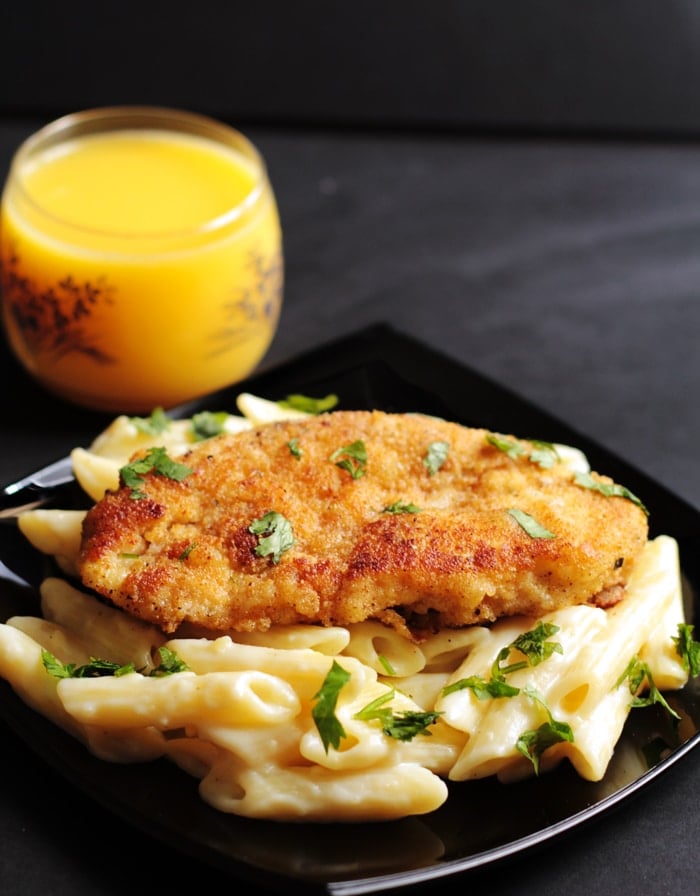 2.) Crispy Baked Chicken Tenders with Garlic Mayo BBQ Sauce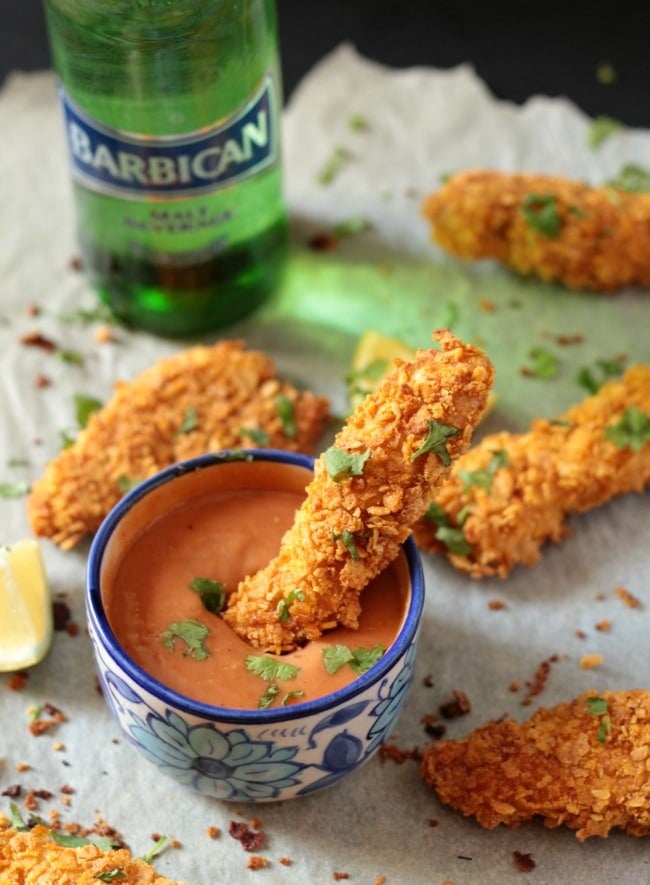 3.) Five Ingredient Mango Gummy Bears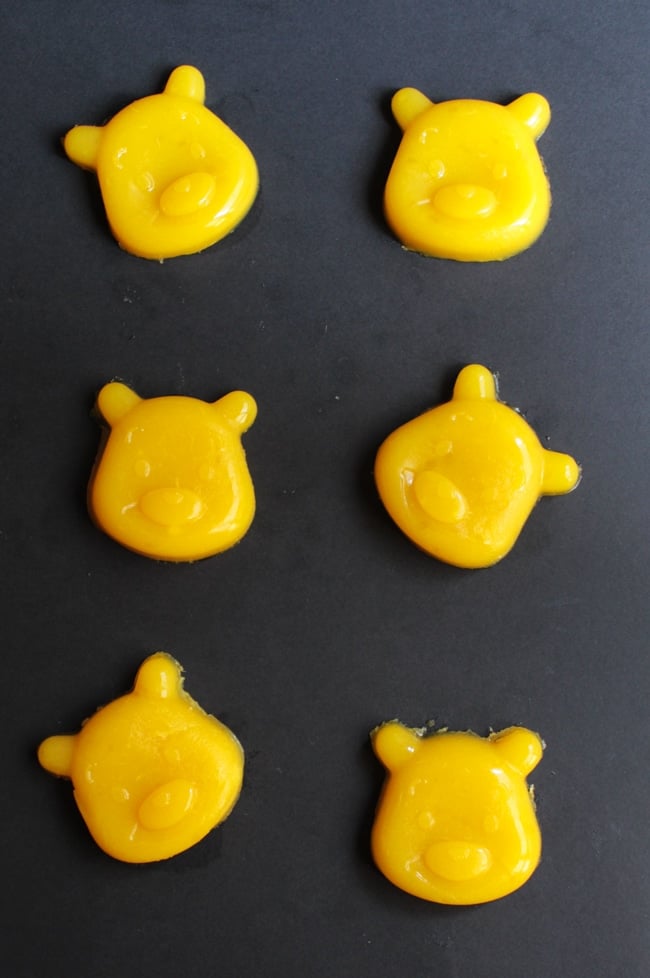 4.) Mozzarella Cheese Stuffed Mashed Potato Balls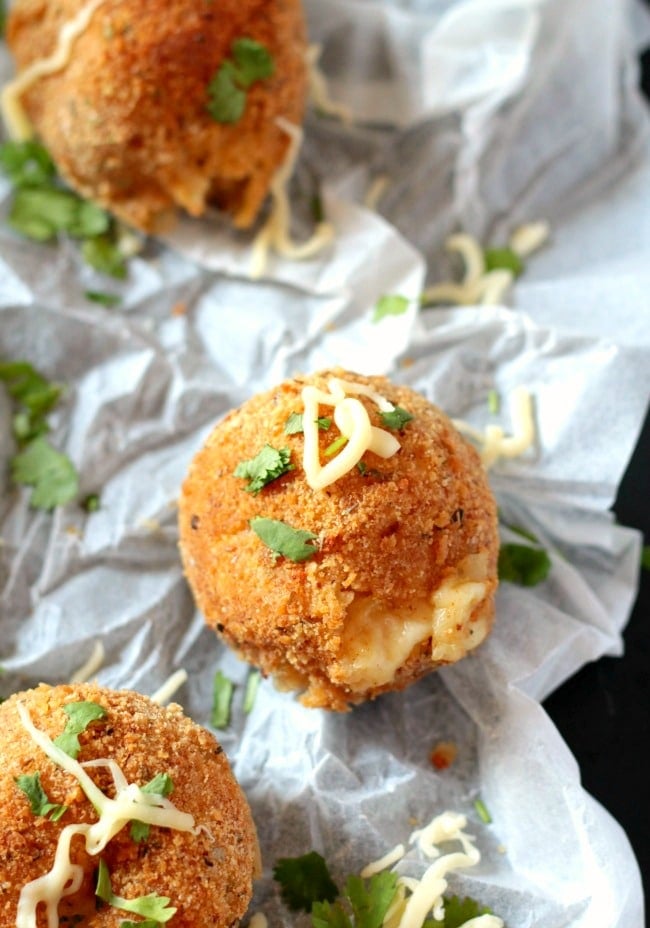 5.) Ooey Gooey Nutella Stuffed Chocolate Cookies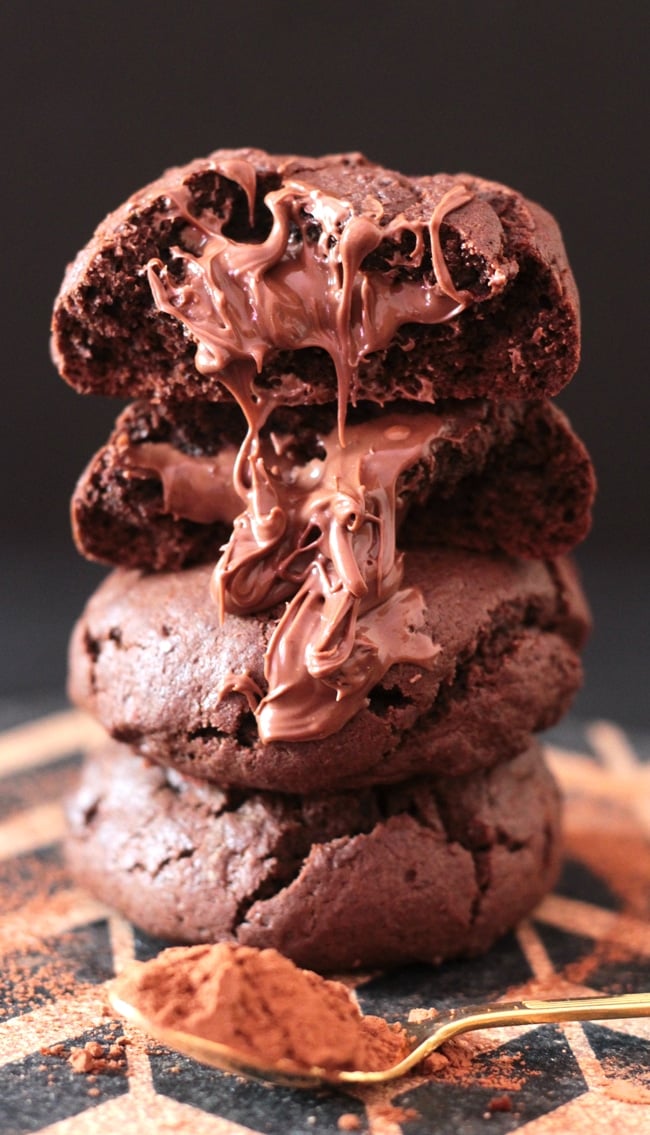 6.) Blueberry Cupcakes with Lemon Cream Cheese Frosting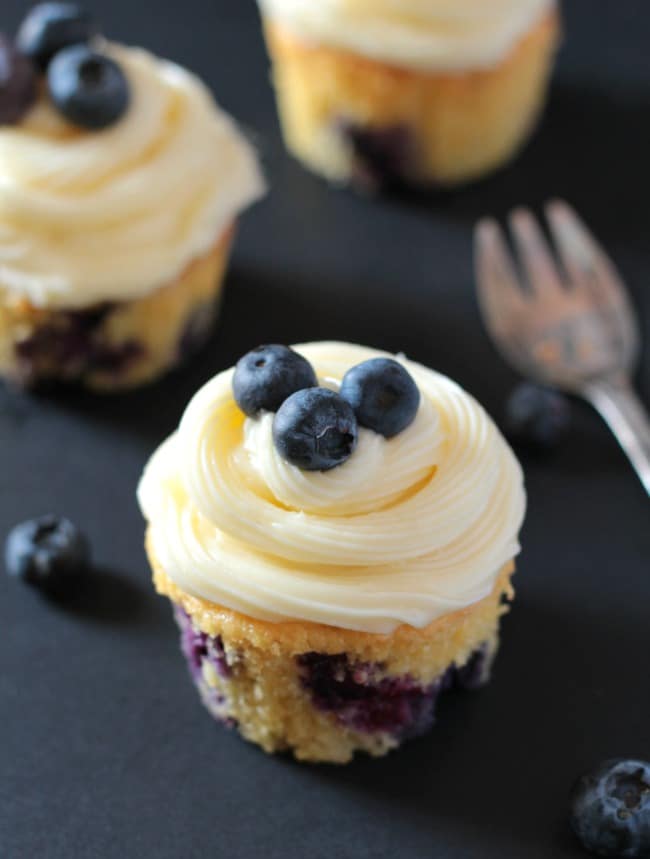 7.) Thick & Creamy Mango Milkshake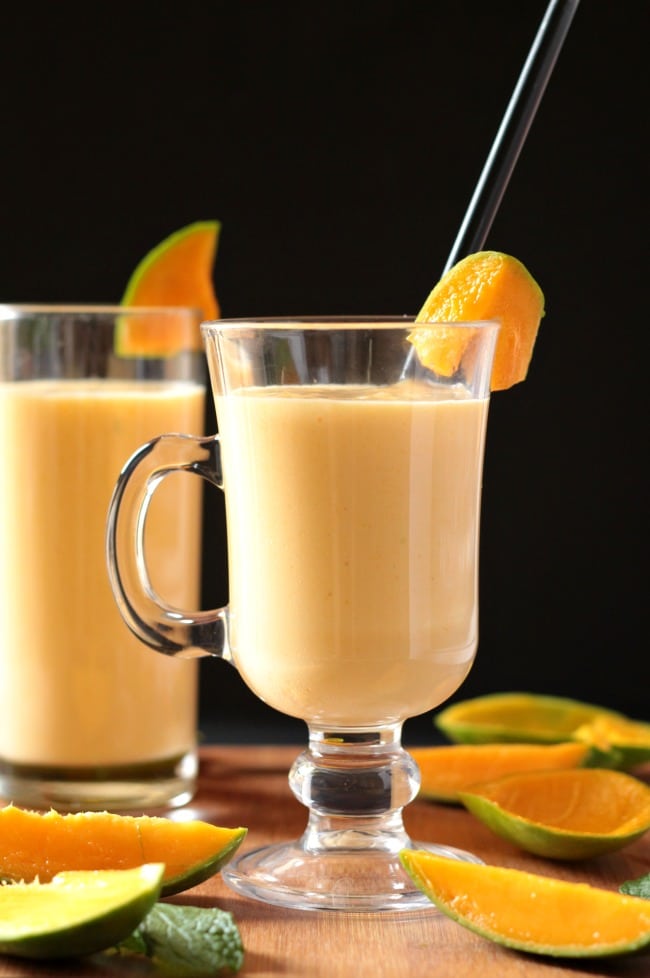 8.) Spicy Chicken Cashew Noodles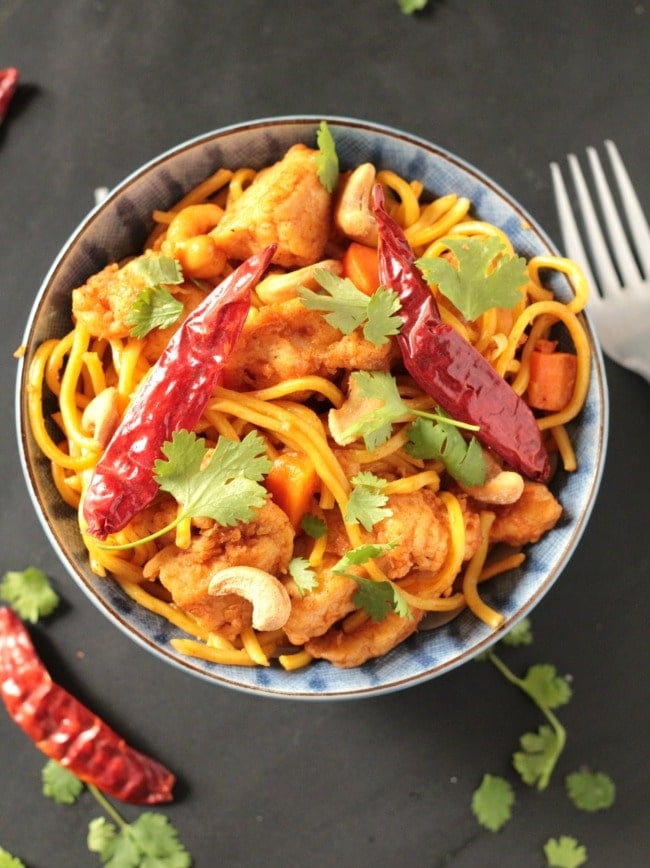 9.) Dortios Crusted Cheddar Cheese Sticks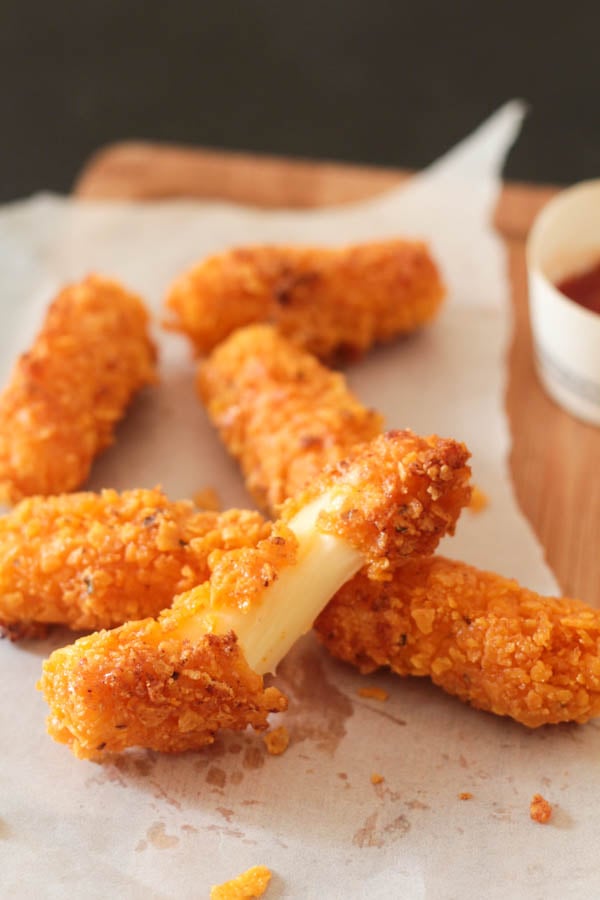 10.) Golden Oreo Salted Caramel Mini Cheesecakes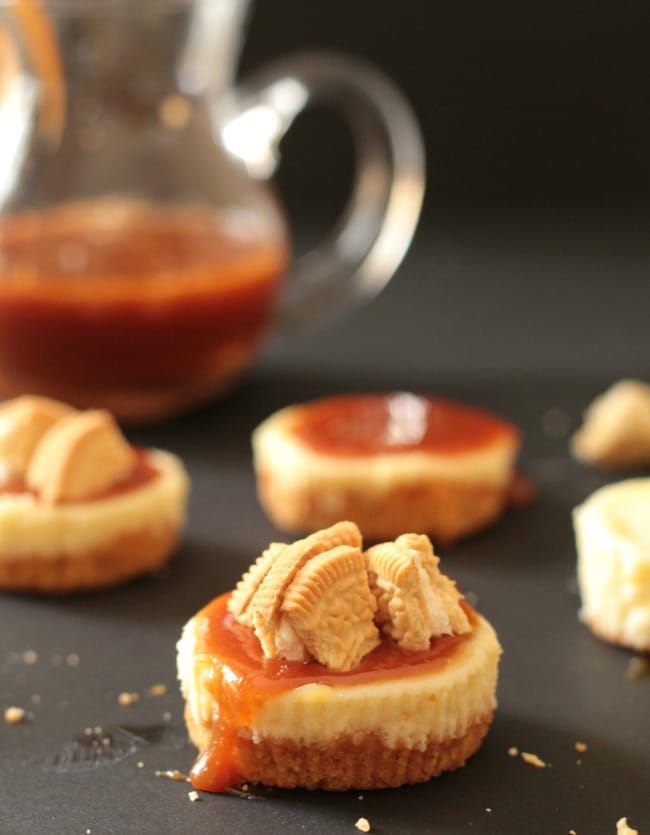 And that's all folks, I hope you enjoyed this post! 🙂