Isn't this Summer Herbed Chicken & Tomato Galette just gorgeous? I think so too. And not only is it gorgeous, it's quite damn delicious too, even if I say so myself. This galette is perfect for when you're hosting a summer party, it's beautiful to look at and it tastes amazing with the juicy, sweet tomatoes, herby chicken and cheesy goodness. Your guests will be impressed with your grand cooking skills, but we don't have to tell them that this is actually very simple to make, right? That can be our little secret. 😉
So what exactly is a galette, you ask? It's basically a rustic version of pies. There are plenty of types of galettes out there, both sweet and savory.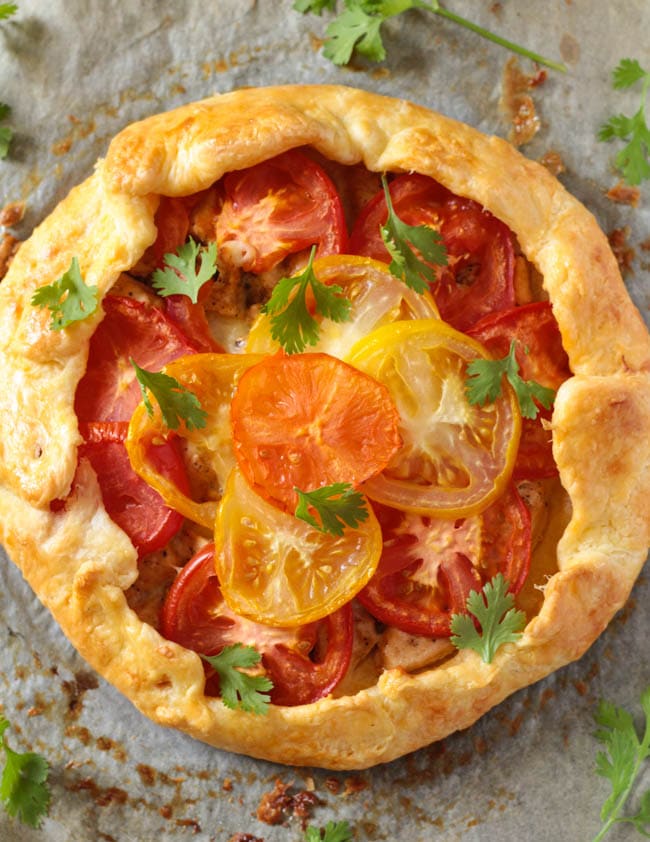 For this month the theme was galettes. Now, I was super excited about this challenge, because while I've never made a galette before this one, I've always admired their rustic prettiness. I spent a few days contemplating if I should go for a sweet version, and use summer's fresh berries or peaches, or should I go for something savory using beautiful, ripe tomatoes. I eventually decided on this Summer Herbed Chicken & Tomato Galette, when my eye caught these beautiful orange, yellow, and red tomatoes while grocery shopping. You can of course use plain red tomatoes if you want, but these look so pretty! 🙂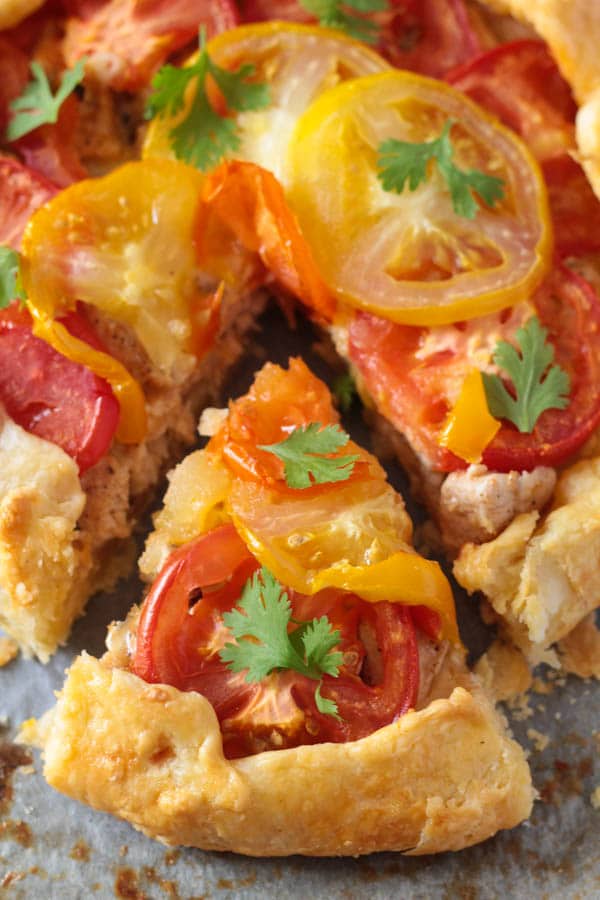 Now, if you haven't made pie crust before, you might be a bit apprehensive trying it out, but I promise you it's super simple! In fact I think it's easier than making a cake. The pie dough comes together in no time, and while it's chilling in the fridge for an hour or so, you can whip up the easy filling!
Here are some tips to help you making the galette:
1.) Make sure your butter is cubed and very, very cold. I like to place it in the freezer about 15-20 mins before I'm about to make the dough. We need the butter to be very cold, because that is what helps in making the pie crust flaky while baking in the oven.
2.) Don't forget to use ice cold water! The ice cold water helps the butter to remain cold, so it has to be ice cold water. I place a small bowl of water along with the butter in the freezer.
3.) As always be gentle while kneading the dough, and then place it in the fridge so that the butter remains cold before the galette is ready to be baked.
4.) Make sure you roll out the dough nice and thin, so that it cooks evenly while baking.
5.) Make sure your filling is cooled completely before putting it on the crust.
6.) The galette doesn't have to be perfectly round, or the edges folded perfectly. That's the beauty of galettes!
Happy baking, and happy summer!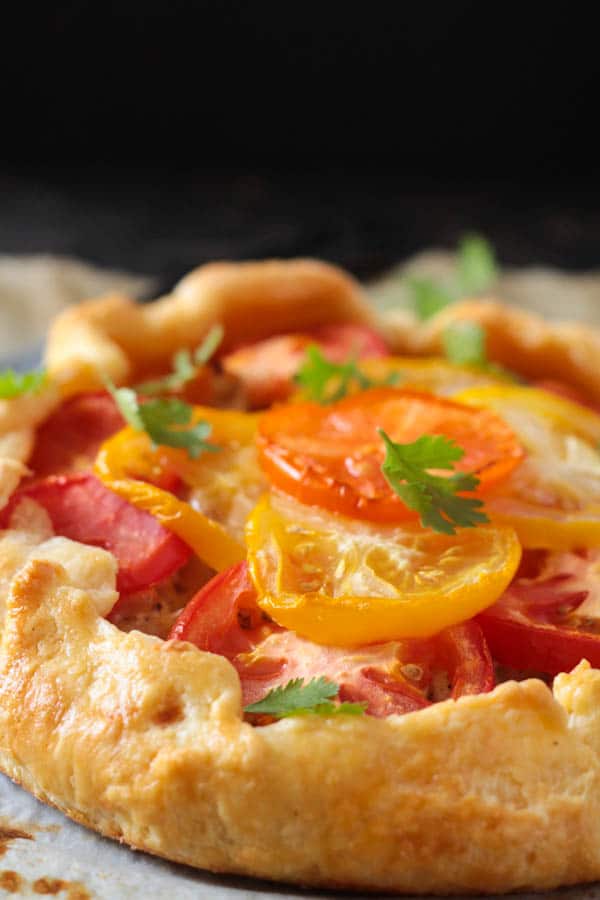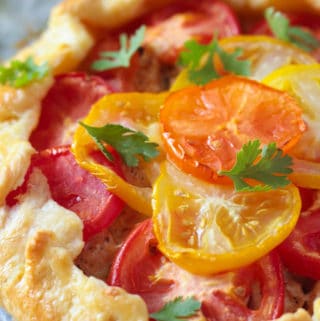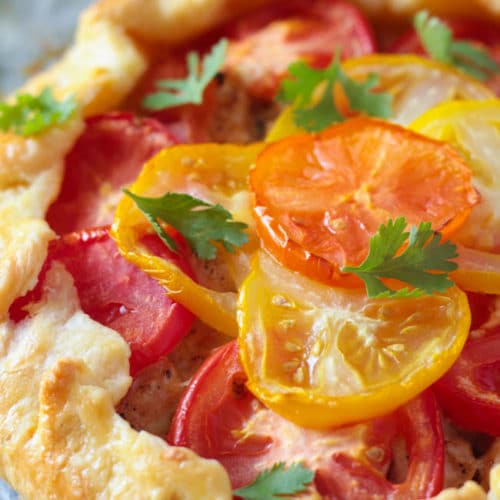 Summer Herbed Chicken & Tomato Galette
This easy Summer Herbed Chicken & Tomato Galette is perfect for summer time entertaining. Your guests will be impressed when you serve them this delicious galette!
Print
Pin
Rate
Ingredients
For the Filling:

2

tablespoons

olive oil

2

chicken breasts

boneless and skinless

1

teaspoon

paprika

1

teaspoon

mixed Italian herbs

Salt to taste

2 to 3 to

matoes

1/2

cup

shredded mozzarella cheese

For the Crust:

1 1/2

cups

all purpose flour

1/4

teaspoon

salt

1/2

cup

115 grams cold unsalted butter (cut into cubes)

1/4

cup

60 ml ice water, plus more as needed

1

egg

beaten for egg wash
Instructions
For the Filling:

Cut chicken breasts into 1-2 inch sized cubes.

In a frying pan, heat the olive oil and add the chicken pieces.

Fry lightly until the chicken changes color and add then add the paprika, herbs and salt.

Cook until the chicken is cooked through, about 3-4 minutes. Set aside.

Thinly slice the tomatoes. Set aside.

For the Crust:

In a food processor, place the flour, salt and cubed butter. Plus a few times (about 3-4 times) until the mixture resembles coarse, pea-sized crumbs. Transfer to a medium sized bowl.

Add ice cold water to the mixture and stir with a fork. Add up to 2 tablespoons of more water if the dough seems dry.

Gently knead the dough a few times until it comes together. Shape into a ball and place covered in the fridge for at least 1 hour.

For Assembling the Galette:

Preheat oven to 190 C (425 F) and line a baking sheet with parchment paper. Set aside.

Take out the dough from the fridge, and a lightly floured surface, roll out the dough into a 12 inch circle. The shape doesn't have to be perfect. Transfer the rolled out dough to the baking sheet.

Spoon the chicken filling into the centre of the dough, leaving a 2-3 inches border. Spread the shredded mozzarella cheese evenly on top of the chicken. Finally, top the cheese with the thinly sliced tomatoes.

Gently fold the edges of the dough over the chicken and tomato filling, overlapping the dough as necessary. Press gently to seal the edges.

Brush the crust with the egg wash.

Bake in the oven for about 25-35 minutes until the crust is golden brown.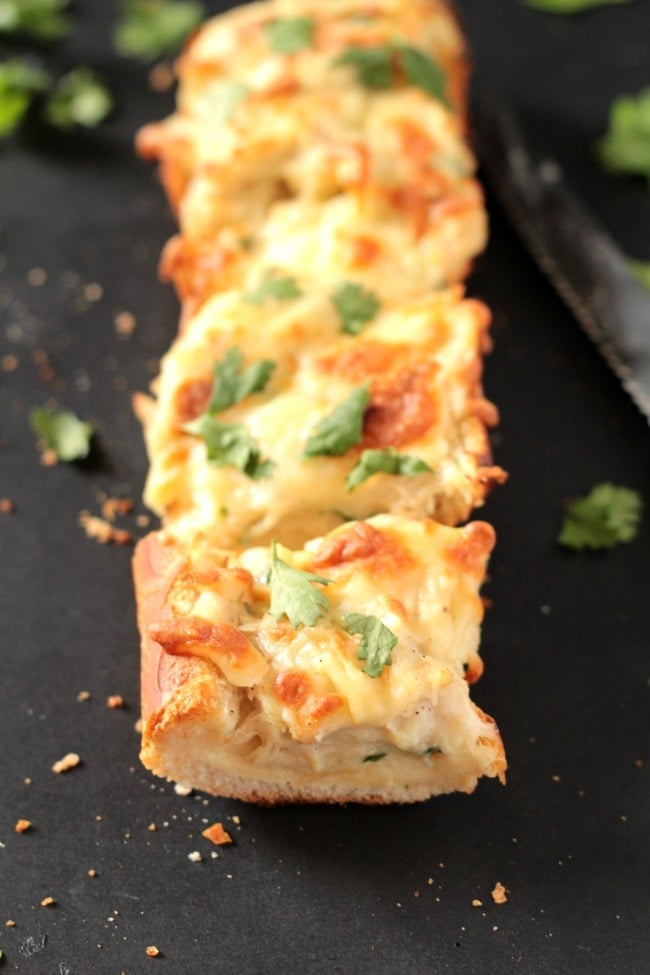 Mozzarella Cheese Stuffed Mashed Potato Balls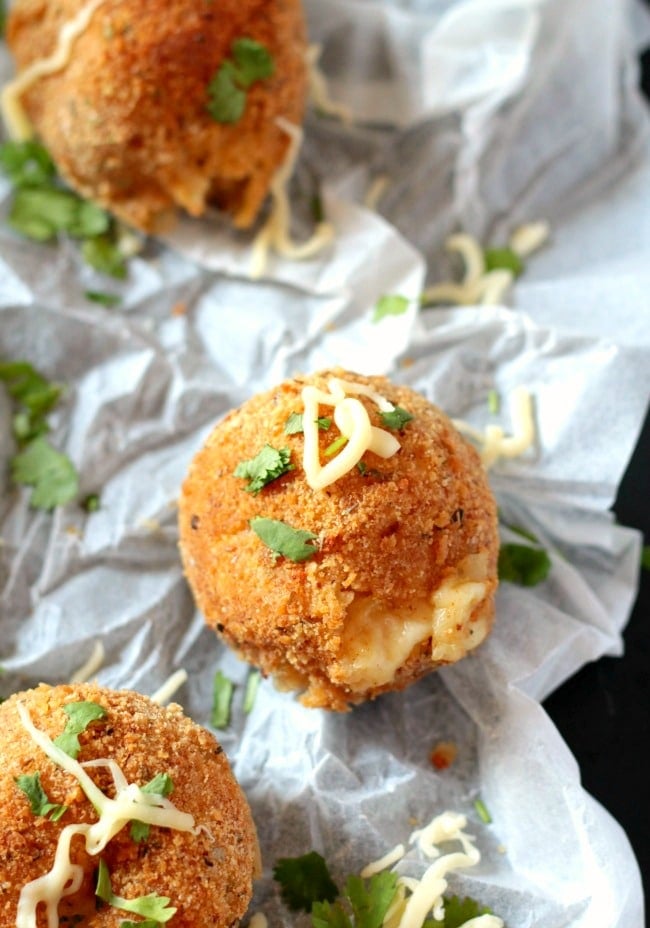 Crispy Baked Chicken Tenders with Garlic Mayo BBQ Sauce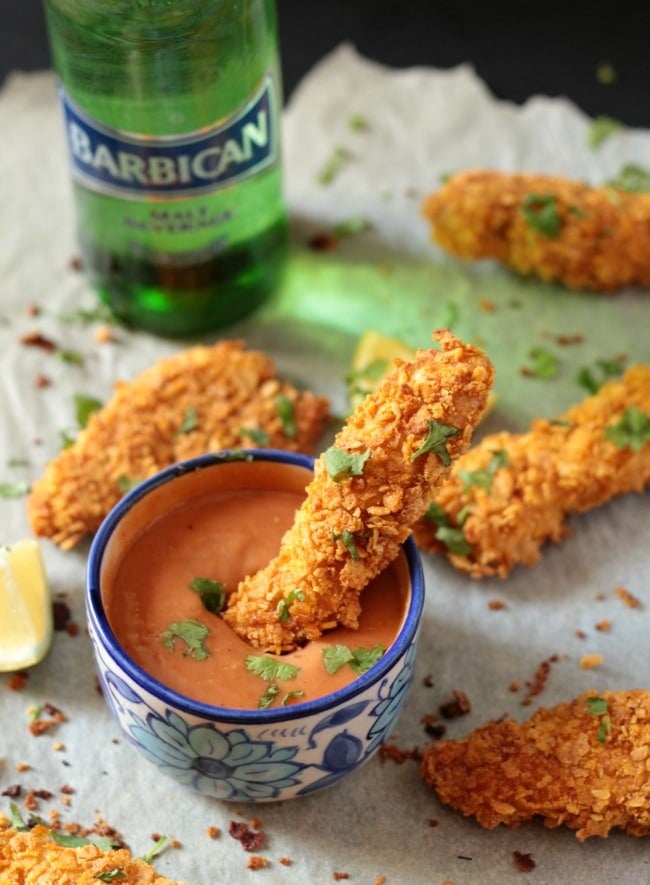 How to Make Crispy Delicious Falafel at Home