Daal is a delicious and healthy staple that's made all over Pakistan and India. It's easy to make, cheap, versatile and healthy. I know that I make different types of daal at least once a week, but my favourite is the simplest and easiest, this delicious Daal made with masoor daal.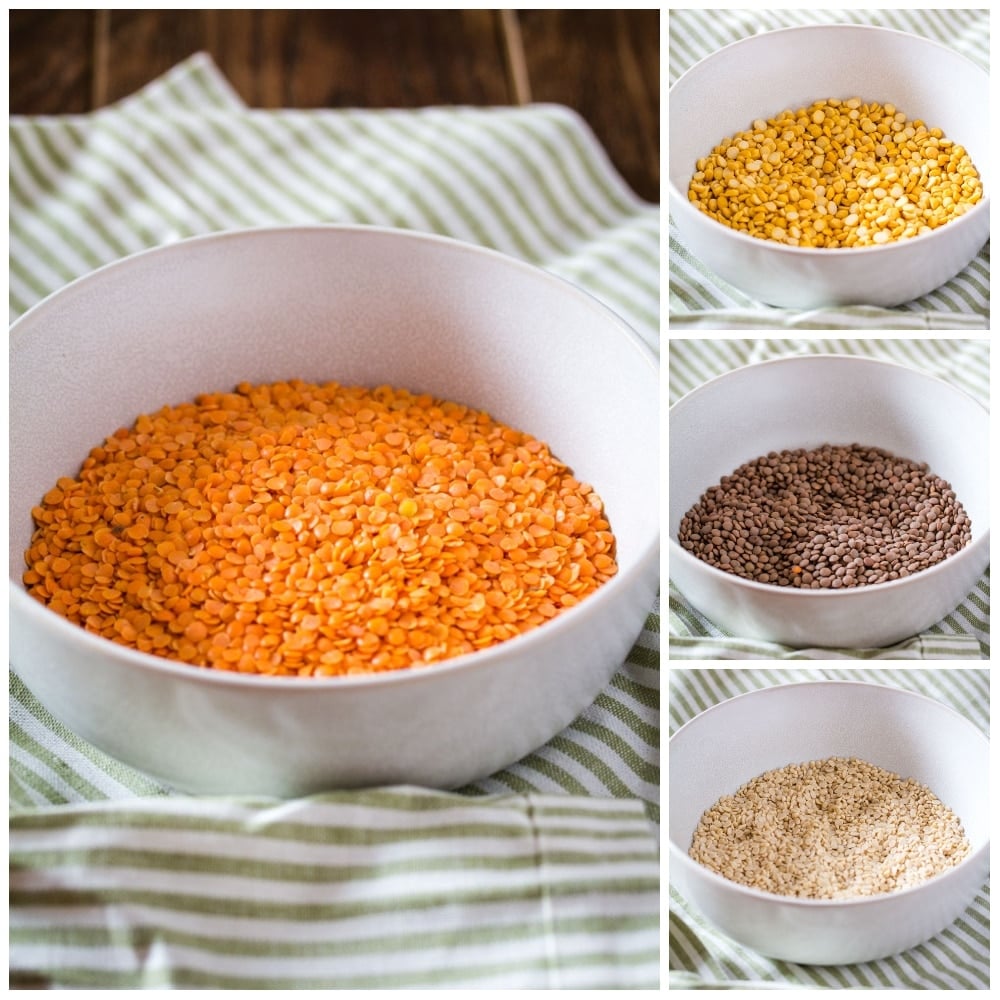 Since daal is such a basic part of South Asian cooking, I decided that it's about time we have an ultimate guide to the most commonly type of daal (lentils) used in our cooking. This list isn't exhaustive, of course, but I'll keep updating it as I make new lentil recipes for the blog.
When I started cooking, one of the most confusing things to remember and figure out was what different types of lentils looked like in their raw form, and keeping track of all the names. So below, you'll see that I have listed the different types of daals, in their raw and cooked forms, and how to make each type of daal linking to its own recipe post, respectively.
Type of Lentils & How to Cook Them
The Simplest Daal of All (Masoor Daal aka Split Red Lentils)
This is by far the easiest, and simplest daal on my blog. It also happens to be a reader favorite. I also think this is the best daal for beginners, because it's super hard to fail at. Lol. It also requires only one type of lentils, and just three simple spices: salt, turmeric and kashmiri lal mirch powder OR red chilli powder.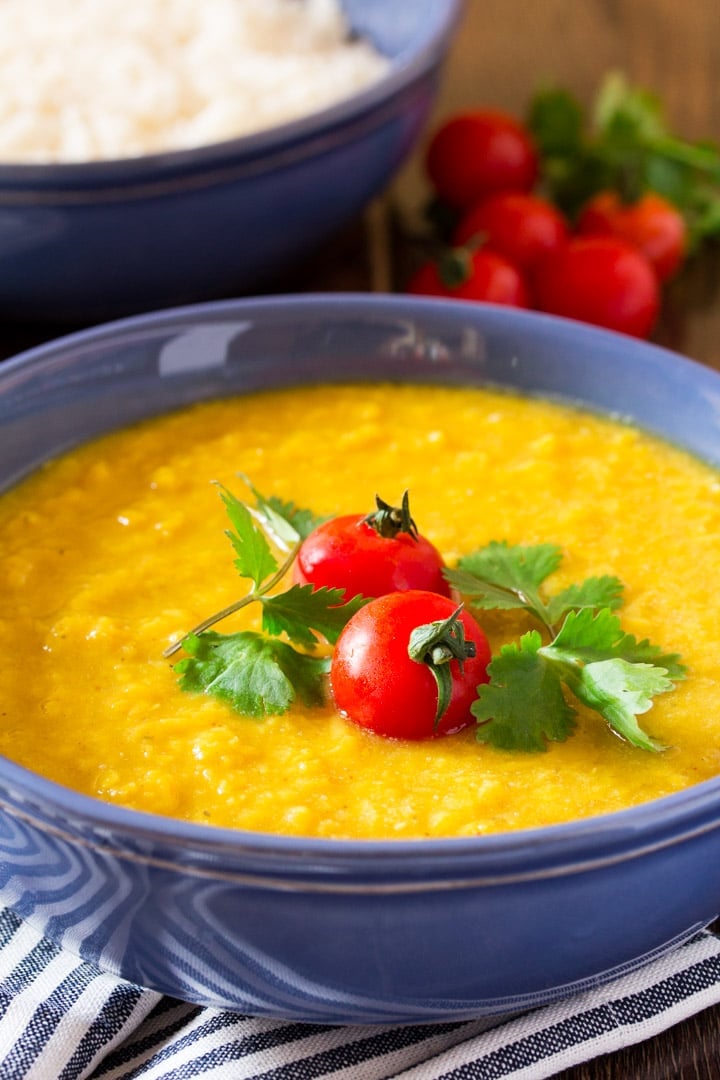 For this Daal I use a simple masoor daal which are also know as split red lentils (pictured below). Simply soak the split red lentils in some water, and then boil with spices, until cooked. Add a dollop of butter and chopped coriander, pair with a bowl of freshly steamed rice, and enjoy with kachumber salad. It's easy peasy and comfort food at its best.
Masoor Daal (Uncooked)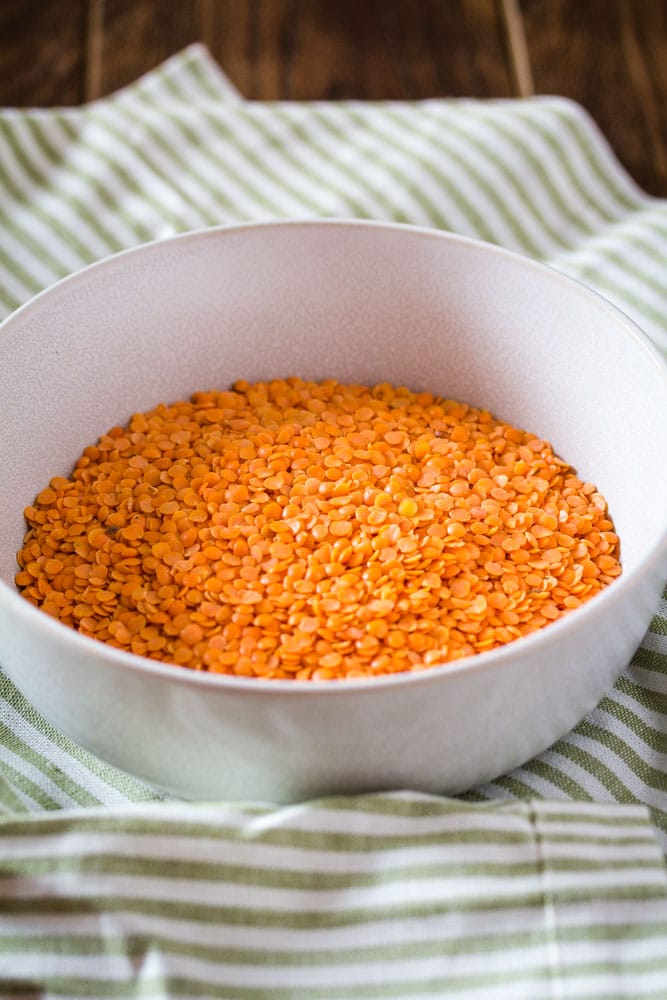 Tadka Dal made with Moong & Masoor Lentils
If you're looking for a more indulgent daal, then Tadka Dal is your answer. It's made with two type of lentils: moong and masoor, and finished off with a delicious tadka which is made with sliced onions, garlic, and cumin seeds. Super delicious, and as always finish off with a sprinkle of chopped coriander if you have some on hand.
Mixed Moong & Masoor Lentils (Uncooked)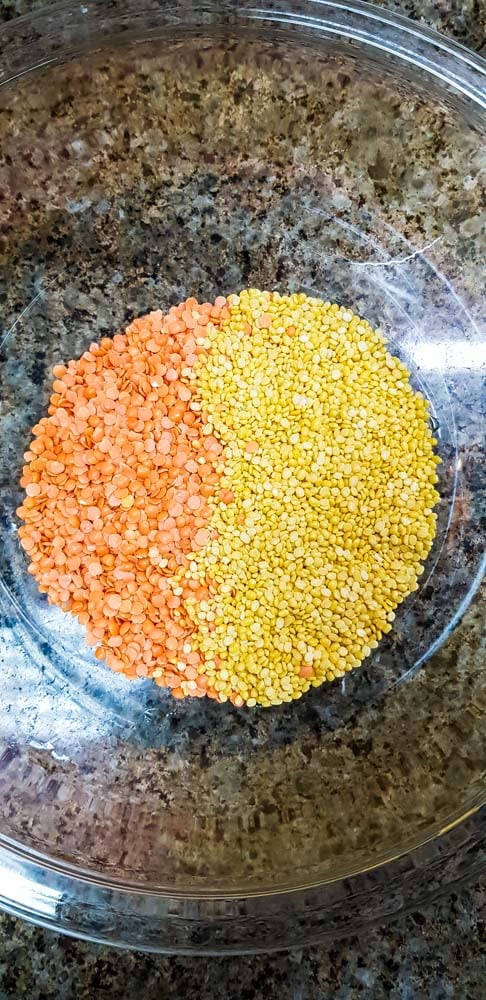 Moong Dal Tadka (Small Yellow Lentils)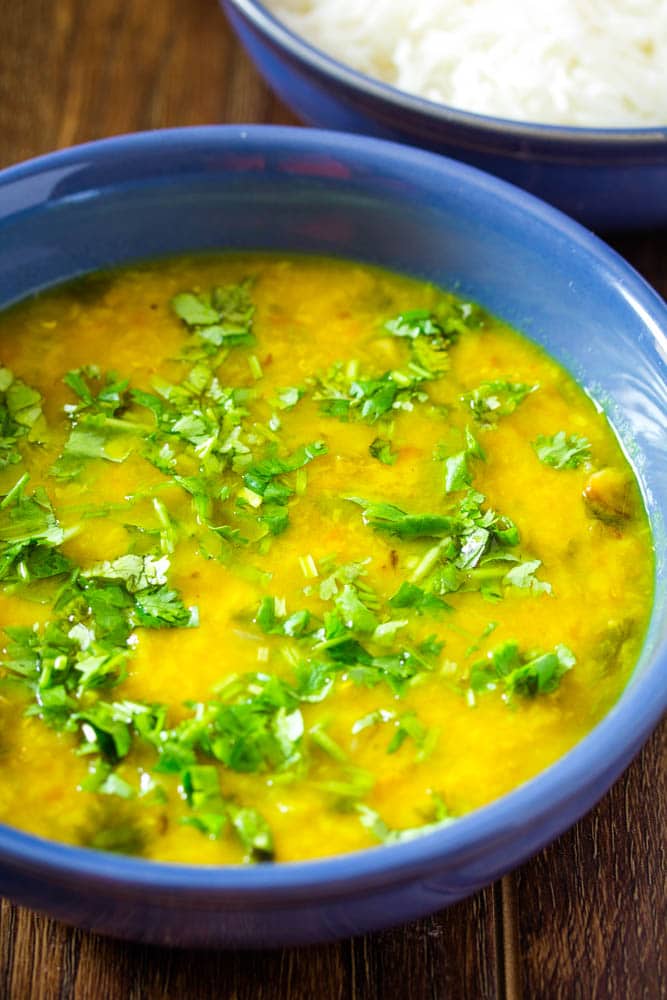 If you have only one type of daal at home (i.e. moong dal), then you should make this dal. It's similar to Dal Tadka but only requires one type of lentils. It's also super yummy and delicious.
Moong Daal (Uncooked)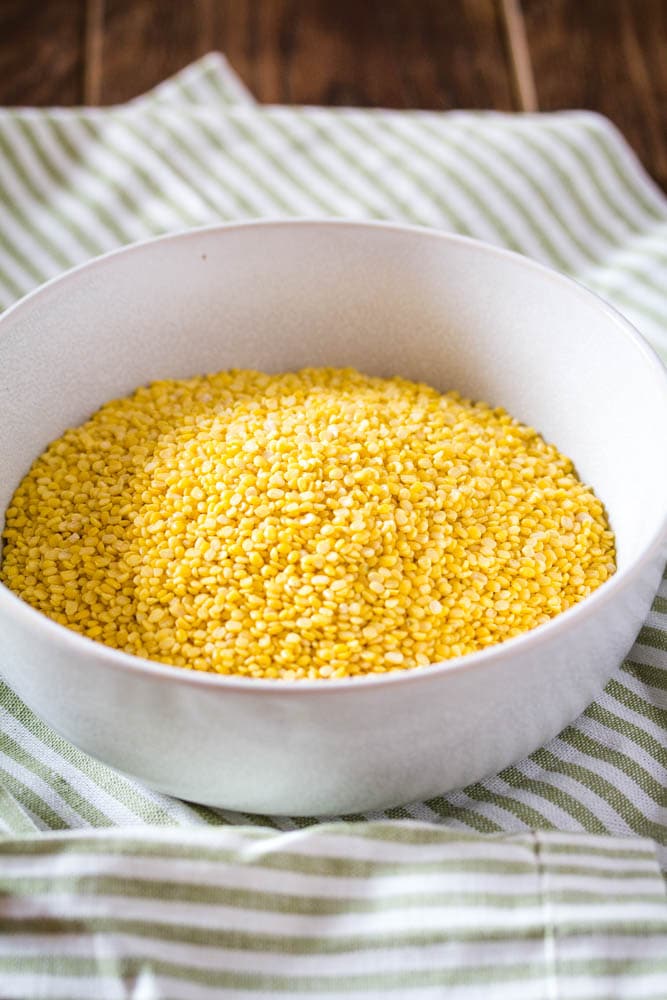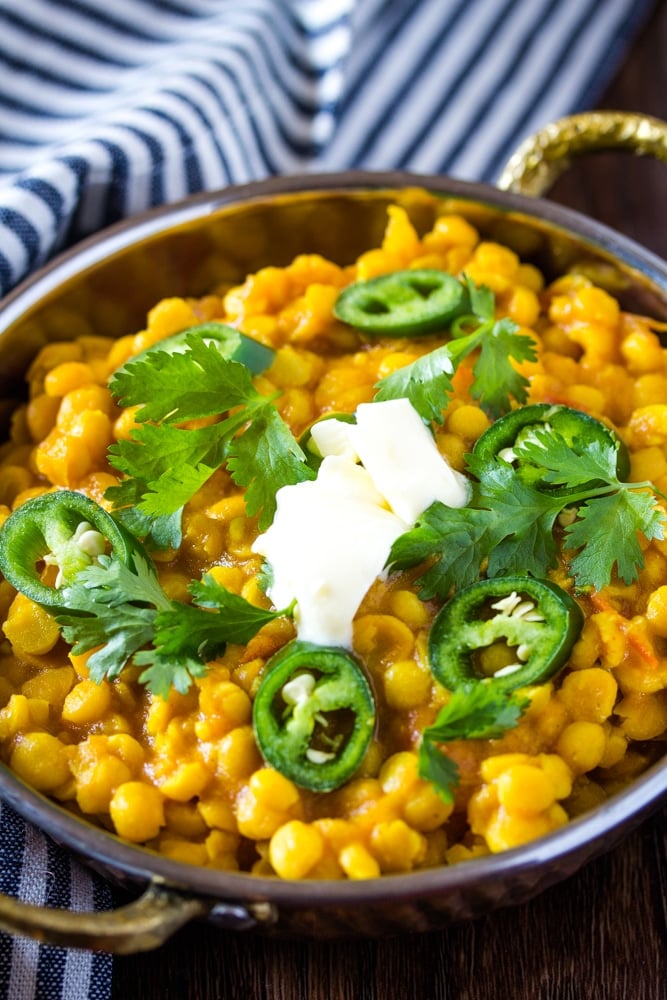 While moong and masoor lentils are made by boiling with spices, this Chana Dal is slightly different. It is on the dry side, so usually served with roti as opposed to rice. I make it with a masala of tomatoes and onions.
Chana Dal (Uncooked)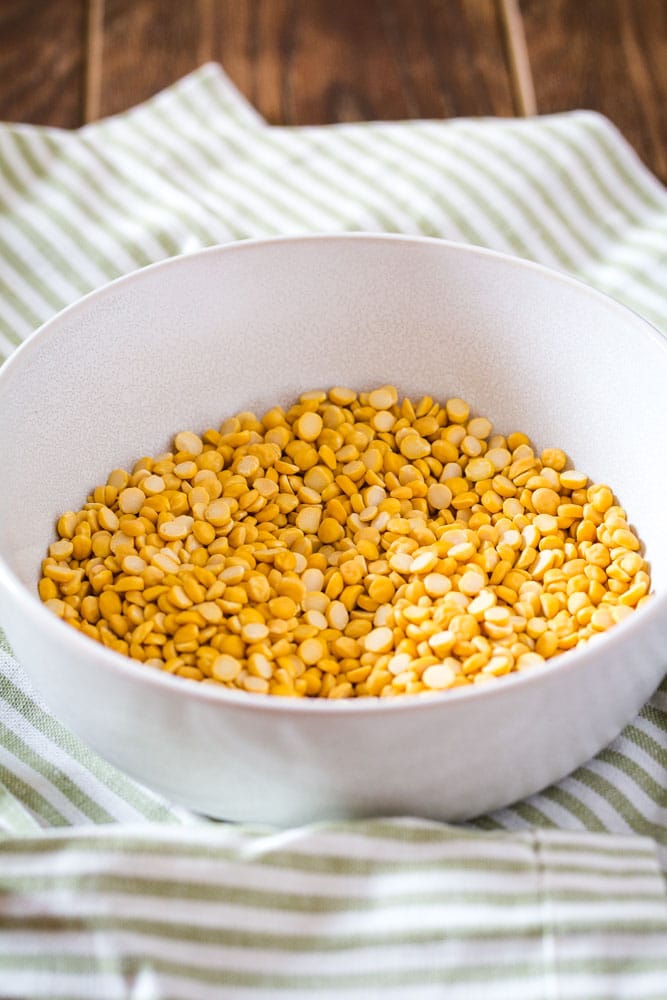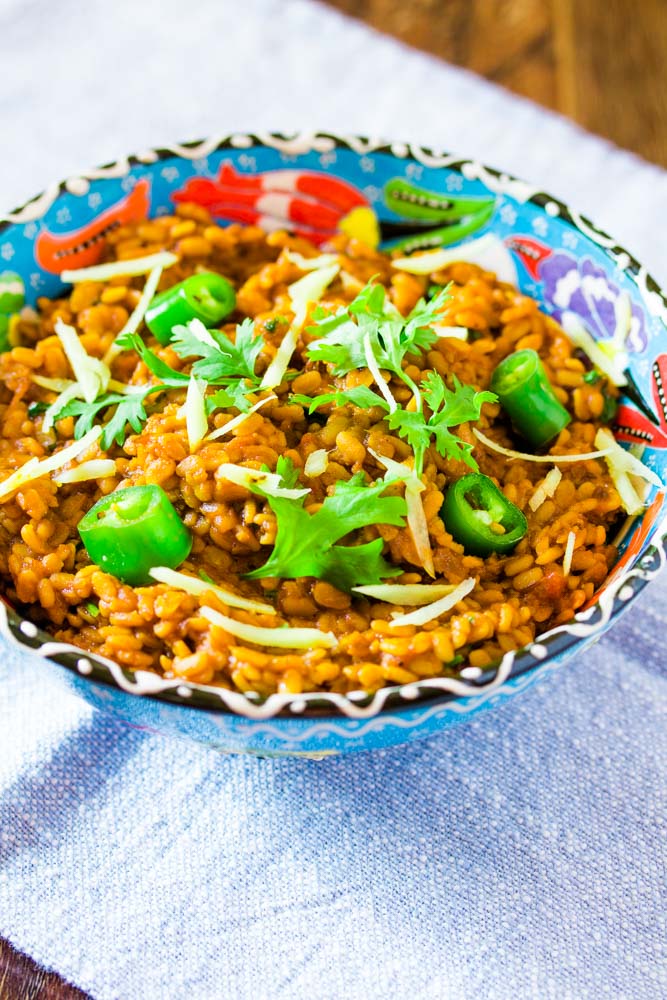 Mash ki Dal is also usually served with roti as opposed to rice, as it's dry and does not have gravy. It's also made with a tomato and onion masala. Mash ki Daal is also known as white urid lentils or urad daal, and it's a delicious nutritious lentil. It's traditionally not finished with a tadka like other lentil recipes in the sub continent.
Urad Dal (Uncooked)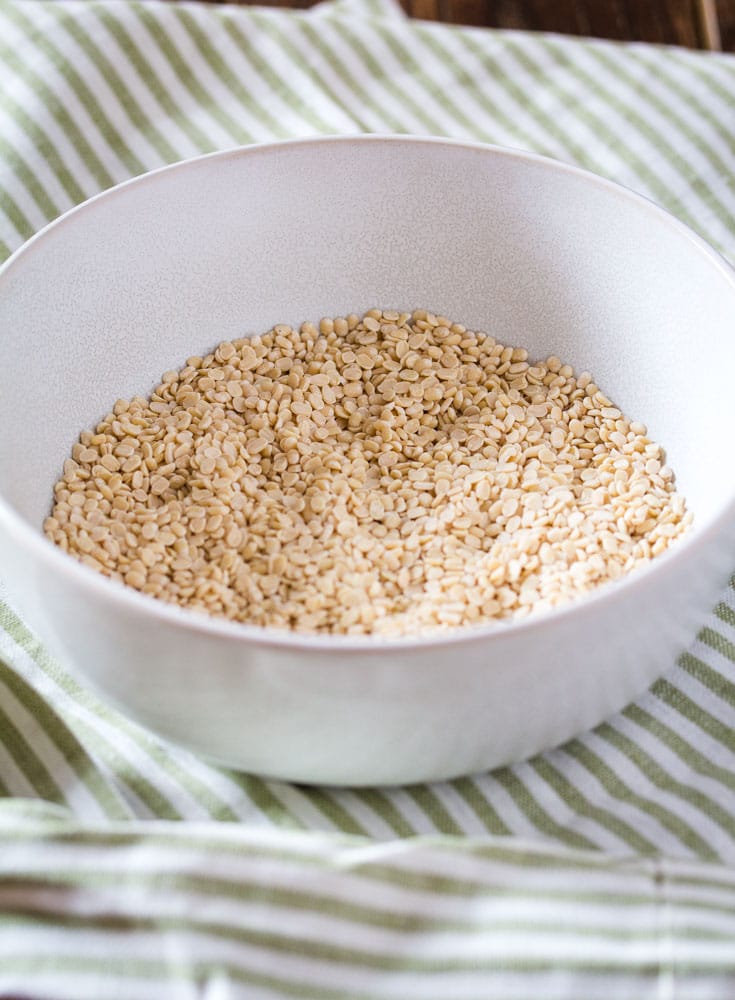 Kaali Daal (Whole Black Lentils)
Kaali Daal aka Maa ki Daal is made with whole black lentils, and is super healthy and delicious too.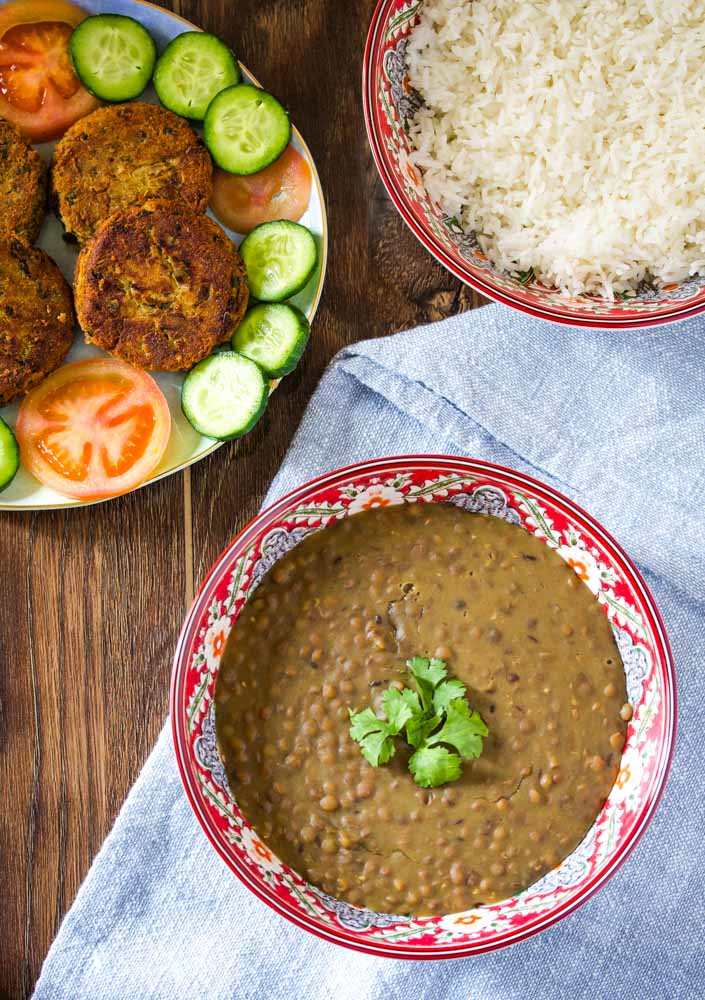 These black gram lentils are soaked first, and then boiled with a handful of pantry spices, and finished off with a beautiful tadka!
Kaali Daal / Black Gram Lentils (Uncooked)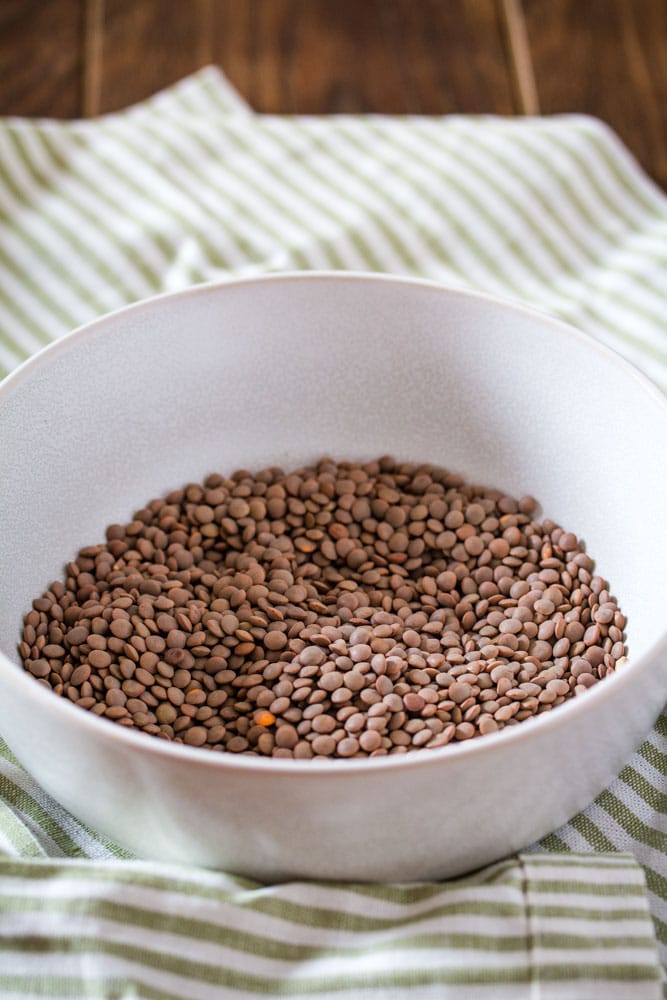 Basic Spices
The most basic spices used in my lentil recipes are:
Salt

Turmeric powder

Kashimiri Lal Mirch OR red chilli powder

Coriander powder
Tadka

(Spice Tempering)

Many lentil recipes are finished off with an oil tempering known as tadka. The most basic tadka recipe is as follows: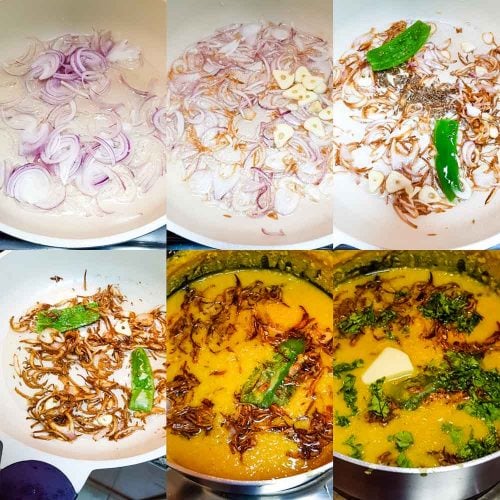 Heat oil to medium high heat.

Add sliced onions, and saute until just beginning to become light golden at the edges.

Add sliced garlic, and

saute a few more seconds.

Then add slit green chillies OR whole red chillies.

Add cumin seeds and then saute for about 10 seconds until aromatic.

Pour this tadka over the prepared lentils.
There are many other types of tadka, but this is the most common one I've seen and used. Some people add curry leaves and other whole spices as rai dana (mustard seeds) to their dal tadka.
Storing & Freezing
Daal can be stored in the fridge in an airtight container for up to 3-4 days. It can also be frozen for up to 2 months.
Serving Suggestions
This is my favourite part of the whole guide, hehe. Lentils are on their delicious, but the game changes when you add different sides and condiments. You can keep it simple with an easy salad, OR go wild with sides such as pakoras. Here's a list of what you can pair with your lentils. Enjoy!
Savoury Snacks
Chutney & Raita
Salads