It's tea time, my favorite time of the day. The sun is about to set, and the birds are flying off to their nests. I watch my mother as she adds tea leaves to boiling water in a small saucepan on the stove top.Three teaspoons of tea leaves for two cups of water. That's the secret to a good, strong cup of tea, she tells me. She instructs me to wait thirty seconds for the tea leaves to boil in the water, and then to turn off and cover the saucepan. It's time to let the tea leave steep and release their flavor.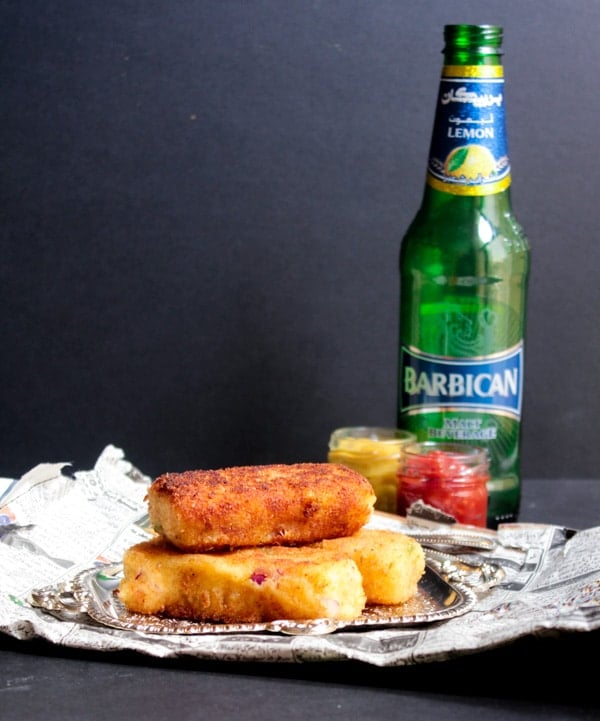 While the tea is doing is doing it's thing, my mother heats up oil in a fry pan and adds potato cutlets in the pan. The sound of the oil sizzling as the cutlets hit the pan is music to my ears. These potato cutlets are my favorite tea time snack. They are crispy on the outside from the breadcrumbs, and fluffy on the inside with an occasional crunch of a sweet onion.
I take out two mugs. The tall red one for my mother. Blue, patterned one for me. It doesn't matter that the handle is slightly chipped. It's like holding an old friend's hand. I get the plates and forks ready for the cutlets. Even the plates don't match, but that doesn't matter. Things don't have to match at home. That's the beauty of being at home.
I watch in anticipation as she takes out the cutlets onto a day old newspaper. It's so that the excess oil can be soaked up by the newspaper. We all know not to do that anymore, something about ink transferring to the food. But it's such an ingrained ritual that we cannot let go of it easily.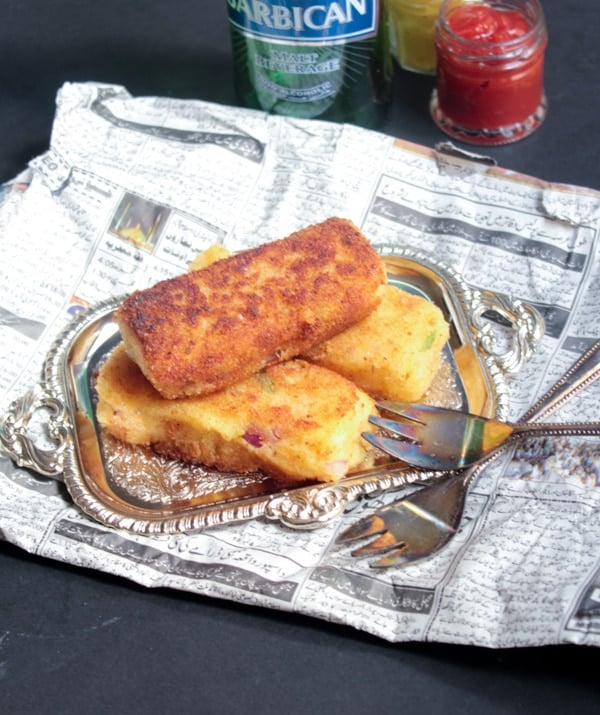 I carefully pour out dark amber colored tea into our mugs. One spoon of tea whitener for each of us, and two spoons of sugar each. We sit down on the sofas, our tea, the cutlets ready to be devoured. It's time for a mother daughter chat.
***
This recipe is dear to my heart. I never really wrote down the ingredients, I just remember it from watching my mother make it in front of me. And I think the recipes that we know like the back of our hand, are the ones that are the most special ones. Like dear old friends we can turn to for comfort. Recipes that forgive if we make a mistake in measuring one or two ingredients.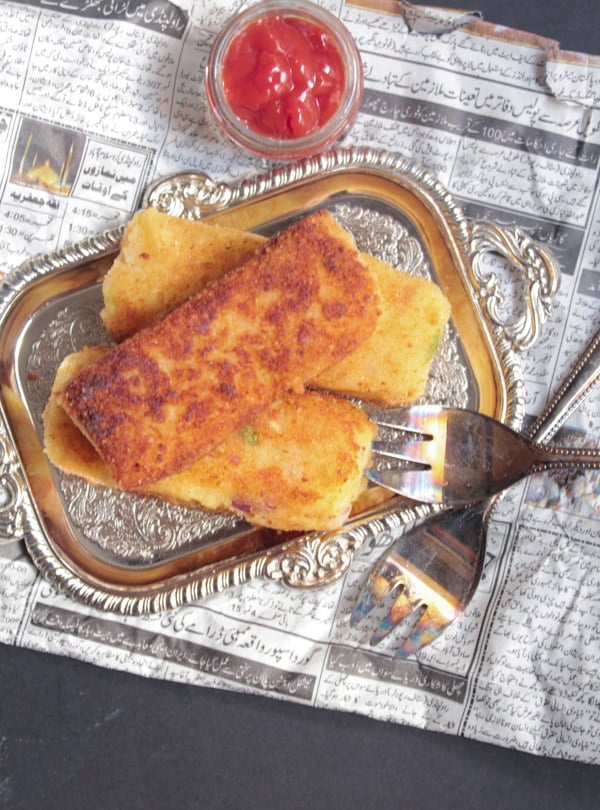 These cutlets are so easy to make and don't require many ingredients. Potatoes, an onion, breadcrumbs. a green chili or two and a few basic spices. But what results in the combination of these simple ingredients is extraordinary. The bread crumbs lend a deep golden brown crispy texture, and the potatoes inside are soft and fluffy. These can be served with a hot cup of tea or any beverage of your choice.

Crispy Golden Potato Cutlets
Total Time
1
hour
30
minutes
Ingredients
3-4

large russet potatoes

1

medium red onion chopped finely

2

green chilies

de-seeded and chopped finely

A handful of fresh chopped coriander

1 1/2

tsp

salt

1

tsp

red kashmiri chili powder

can substitute with cayenne pepper

1/2

tsp

coriander powder

1/2

tsp

cumin powder

2

eggs + 1 tablespoon water

1 1/2

cup

dry breadcrumbs

1/2

cup

oil for frying
Instructions
Wash the potatoes thoroughly and peel them. Put the peeled potatoes in a large pot with enough water to cover them completely and boil until the potatoes are completely boiled, and a fork slips through easily.

Once the potatoes are boiled, drain them in a colander and wait for them to cool.

After the potatoes are cooled, mash them with a potato masher or a fork in a large bowl.

Add the chopped onions, the chopped green chilies and the chopped coriander.

Add 1 1/2 tsp salt, 1 tsp red kashmiri chili powder, 1/2 coriander powder, 1/2 tsp cumin powder. Mix all of these ingredients together until well combined.

Shape the cutlets with your hands. You can make them round, or rectangle like I've done.

In a medium bowl whisk the eggs together with the water.

In a separate bowl or plate add the dry breadcrumbs.

Carefully dip each cutlet in the egg mixture first, and then the breadcrumbs covering the surface completely. Place on a tray.

Heat oil in a medium sized fry pan, and add the cutlets. Make sure not to overcrowd the pan.

Fry the cutlets on each side for about 2-3 minutes or until the outer layer is a deep golden brown.

Serve with ketchup, mustard or any condiment of your choice.