Halwa Puri is a Pakistani popular breakfast platter that consists of puris, chole masala, suji halwa and aloo ki bhujia. It's a delicious combination of breakfast foods that's popular throughout the region, but especially popular in Lahore.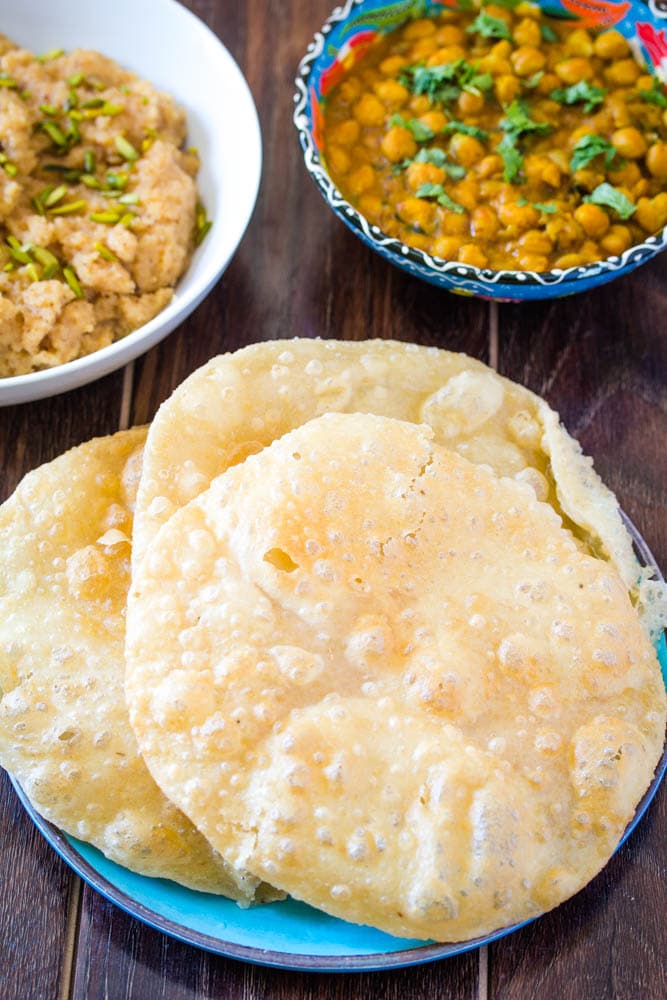 So, I'm a foodie as you all must know by now. That's why I decided, it's time we talk about the MOST popular breakfast in Pakistan: halwa poori. Or do you write halwa puri? Who cares as long as we have some flaky and soft pooris to dip into halwa right?
So, why exactly am I writing this post? A.) I wanted to have a post on the internet which covered everything about halwa poori (i.e. a list of ALL the recipes you need to make a complete halwa poori breakfast in one place) and B.) I figured its time we honour the tradition of halwa puri and appreciate it for existing in our lives. Lol.
But seriously. Halwa puri is so much more than just a platter of delicious food…its as iconic as the truck art in Pakistan.
I know, I know, halwa puri isn't exactly healthy. But what I also know is the excitement that comes with waking up on a lazy weekend morning and having halwa puri. It's the small things in life that brings the most happiness. And I think halwa puri is also a taste of happiness, isn't it? Add some mango milkshake or karak chai to really take it up a notch! 
What is Halwa Puri?
Halwa Puri is a popular Pakistani breakfast platter that originates from the Indian subcontinent. It consists of the following dishes and is considered a weekend brunch in Pakistan and India: 
A deep fried flaky and soft flatbread that's made from whole wheat flour and all purpose flour. Click for the recipe here for detailed tips and step by step photos on how to make perfectly soft pooris.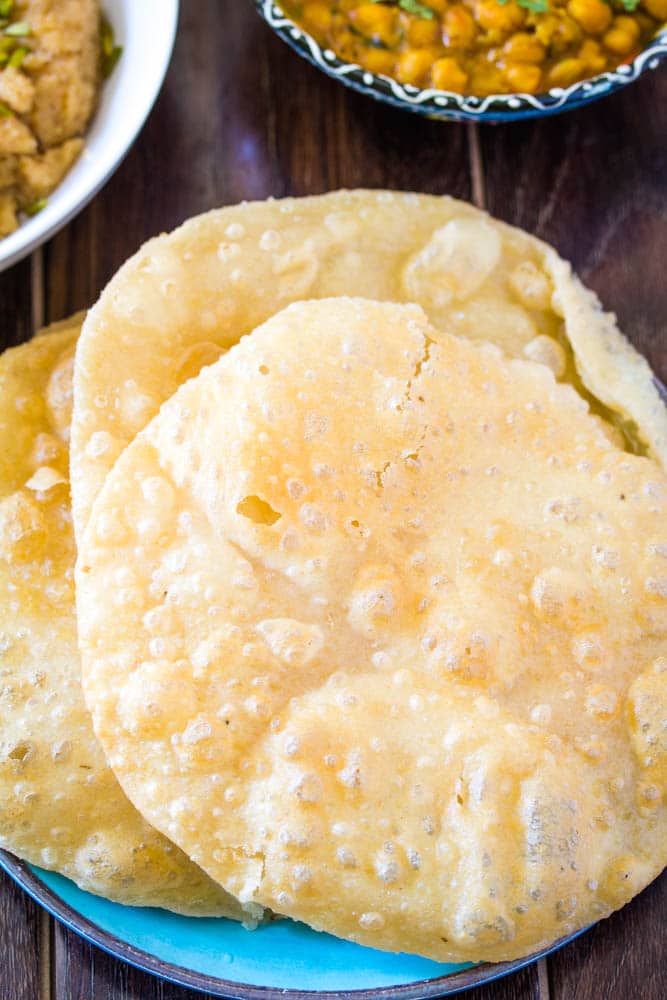 This halwa is made from suji (semolina) and is always, always served with poori. This recipe tastes exactly like the halwa we get with poori from the restaurants in Pakistan. The great thing is, that it's super easy and quick to make. Also happens to be one of the most popular recipes on the blog! Click here to get the recipe.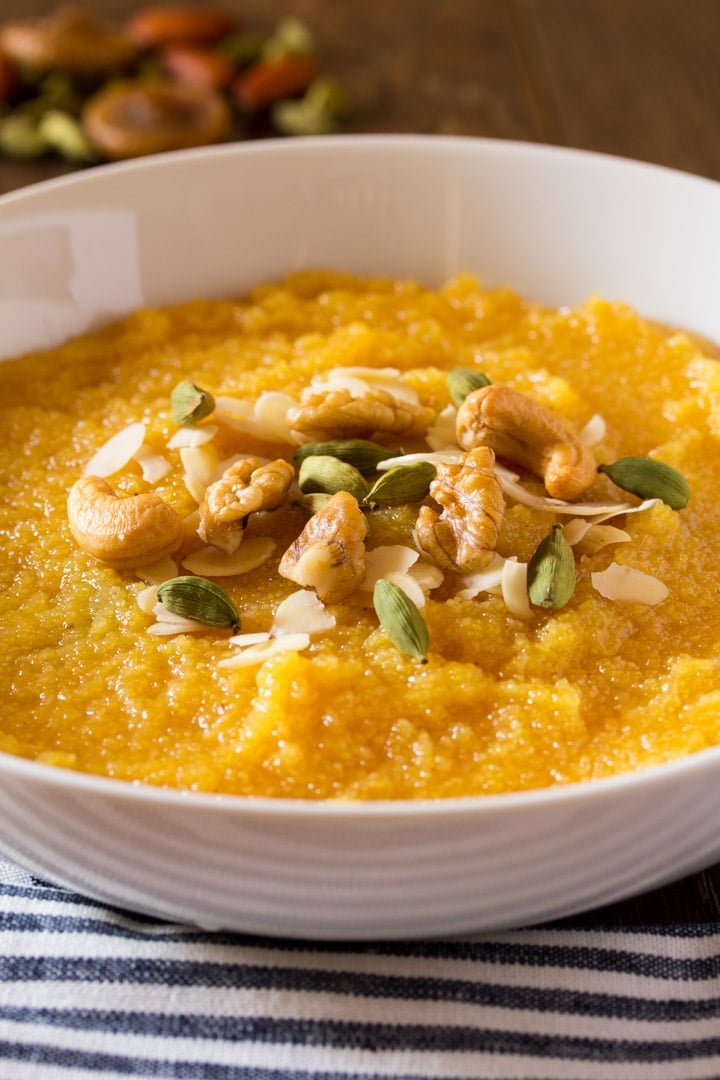 Chole masala or chana masala is always served with halwa poori too and its so so delicious. I absolutely love the combination of sweet and savoury, and I'm sure you will too. This recipe is also super easy. Get the Punjabi Chole Masala recipe here for step by step photos.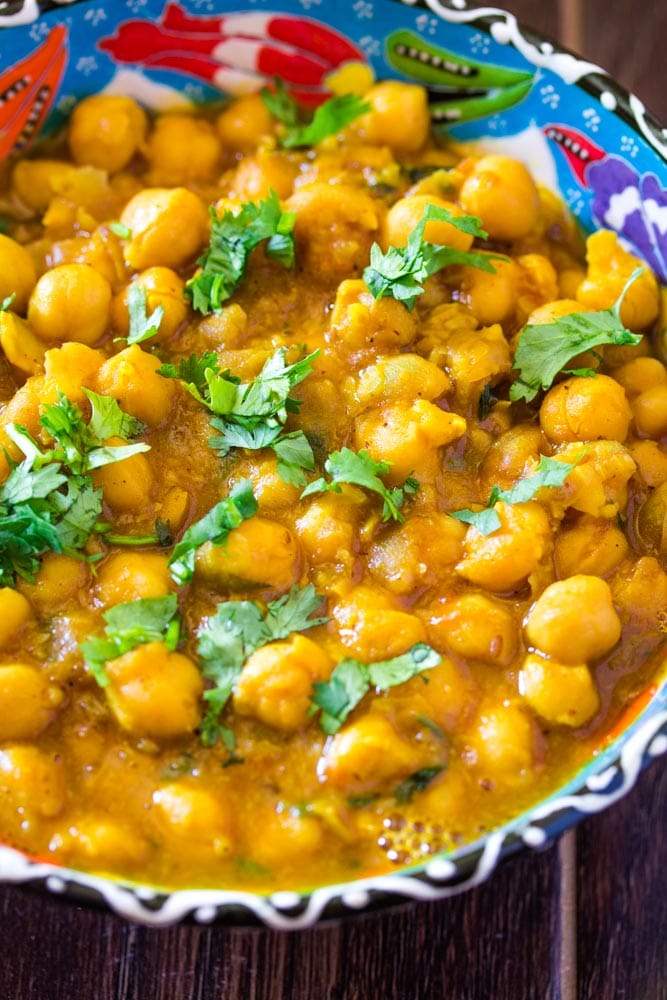 This is also known as a aloo ki tarkari, and it's delicious potato curry that's perfect served with poori halwa. Click here to get the recipe.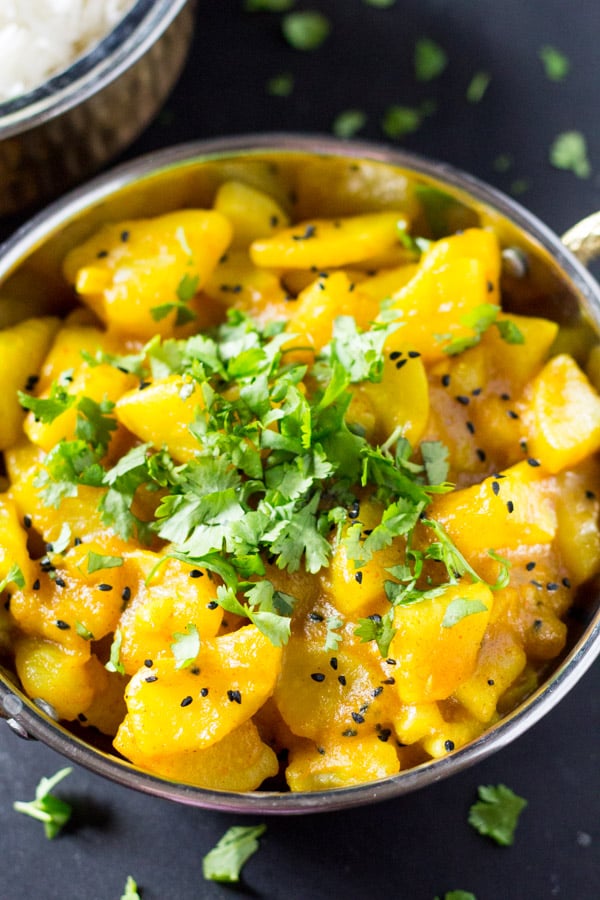 Now of course, if you're making halwa puri at home you can pick and choose what recipes you want to make. But I do encourage you to try this whole breakfast platter at once, and you'll know what a seriously delicious breakfast this is!
Let me know what YOUR favourite halwa puri memory is in the comments below. 🙂