Dear Summer,
I love you. I love how the sun shines bright against the blue sky. I love playful days at the beach, I love being able to dance in the summer rain, I love being able to indulge in this Thick Creamy Mango Milkshake and my favorite cold coffee. I love all the beautiful colors around, the bright green of the grass, the pretty pinks and purples of the flowers, and the smoky scent of BBQ parties, and the cold creaminess of ice creams.
But mostly I love you for mangoes. The king of fruit, the sweetest of the fruit. Aren't mangoes so cheerful to look at with their bright yellowish orange flesh? I understand their a bit hard to cut properly, and can be at times messy to eat, but their sweetness makes the mess worth it. That's why I love you so much, summer.
Summer, you're the best. Please don't leave and let winter take your place with it's icy coldness and dark days. Like ever.
KThanksBye,
The Summer Girl
Okay, so this summer girl is a tad dramatic no? Okay, okay so it's me. I love summer, and I truly love this so very easy, so very cold and so very thick mango milkshake. To be honest this is not much of a recipe, and I think that's the beauty of it. It's also healthy-ish depending on how much sugar you add.
So I hope you try this delicious milkshake, because it's a surefire way to quench your summer thirst after a long summer day at the beach! 😉

Thick Creamy Mango Milkshake
This is thickest, creamiest mango milkshake ever made with only 3 ingredients. No cream added!
Ingredients
3

fresh mangoes

3

cups

milk

Sugar to taste
Instructions
Peel and chop the mangoes. Add to blender.

Pour in the milk. The amount of milk can be reduced or increased according to how thick you want the milkshake to be.

Blend on high speed for a few seconds until smooth.

Taste the milkshake, if you need more sweetness, add sugar as desired.

Serve cold.
Looking for more perfect summer drinks?
Salted Caramel Mocha Ice Cream Shake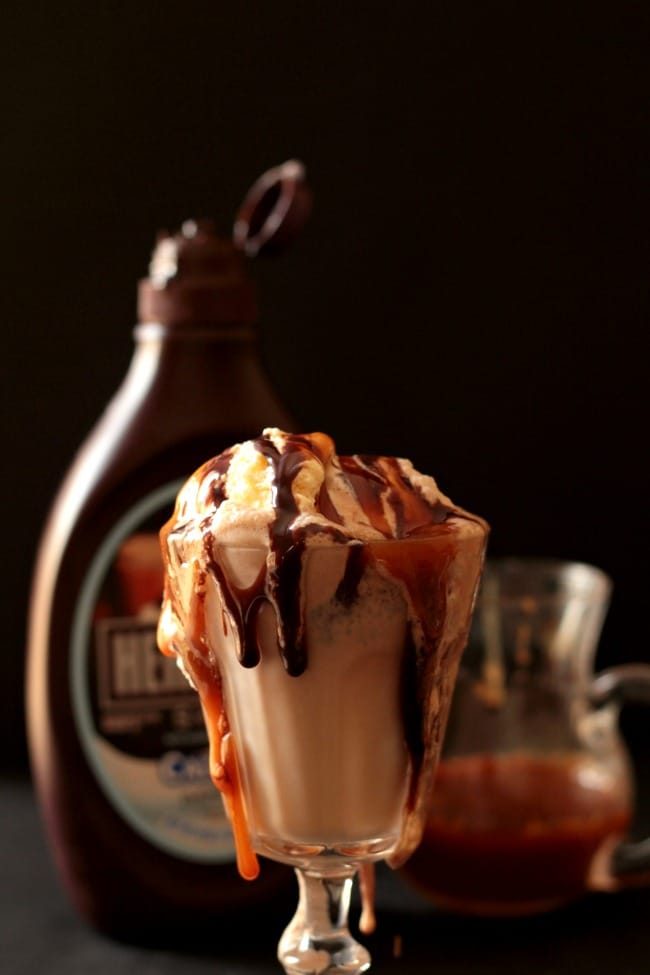 Easy & Creamy Cold Coffee with Ice Cream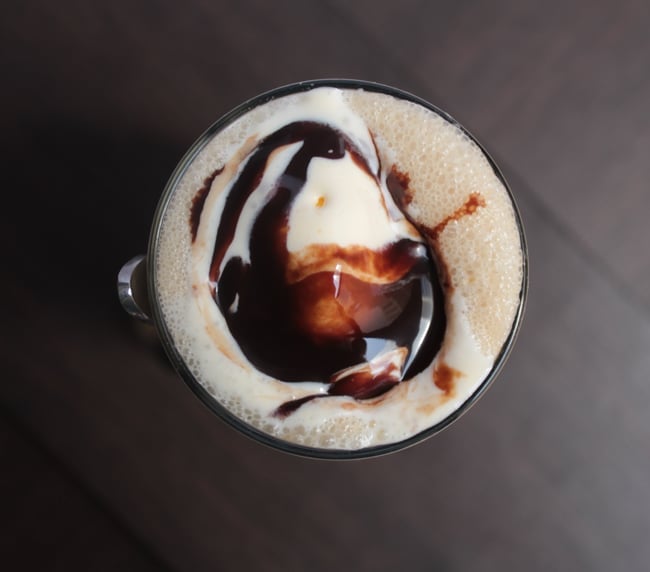 Cocoa Puffs Cereal Milk Milkshake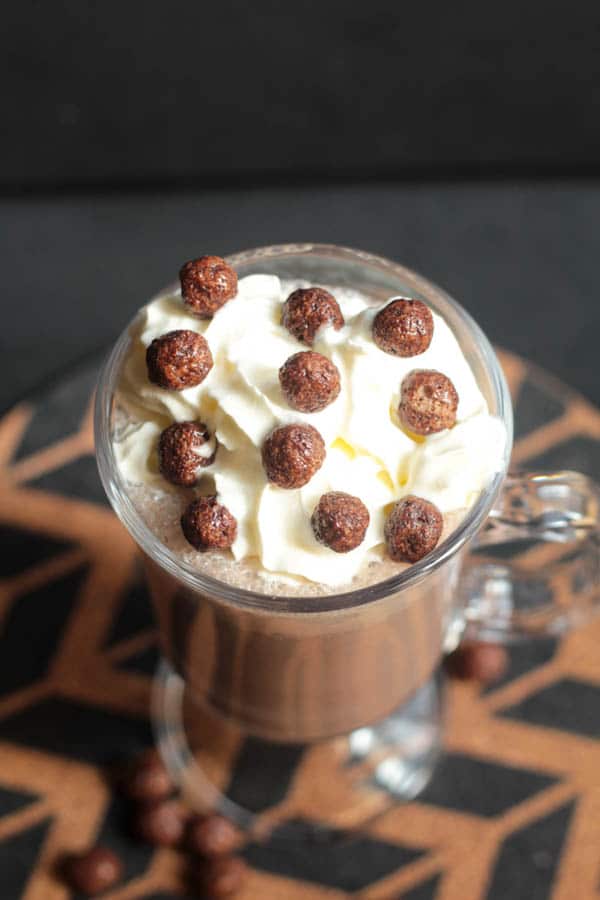 Reese's Peanut Butter Cup Banana Milshake