Happy Saturday everyone! Hope you're all enjoying a lazy weekend! We've got a week long holiday here in Bahrain because...EID! So for those of you who aren't familiar with Eid, it's an Islamic holy celebration and if you want to find out more about it...you can read the details here! 🙂 We're all very excited for the week long holiday and have got lots of exciting stuff planned such as eating out, sleeping in and watching movies. Since it's the weekend I thought I would share a an easy brunch recipe perfect for a lazy Sunday morning - this gorgeous Easy Cheesy Baked Oregano Omelette.
To be honest, I don't like eggs. Boiled eggs? Nope. Plain omelettes? No way. Poached Eggs. Umm, not thanks no trying those wobbly ones! Scrambled eggs? Yes, sometimes, but not always. Flavorful and cheesy baked omelettes like this one? Yes, please!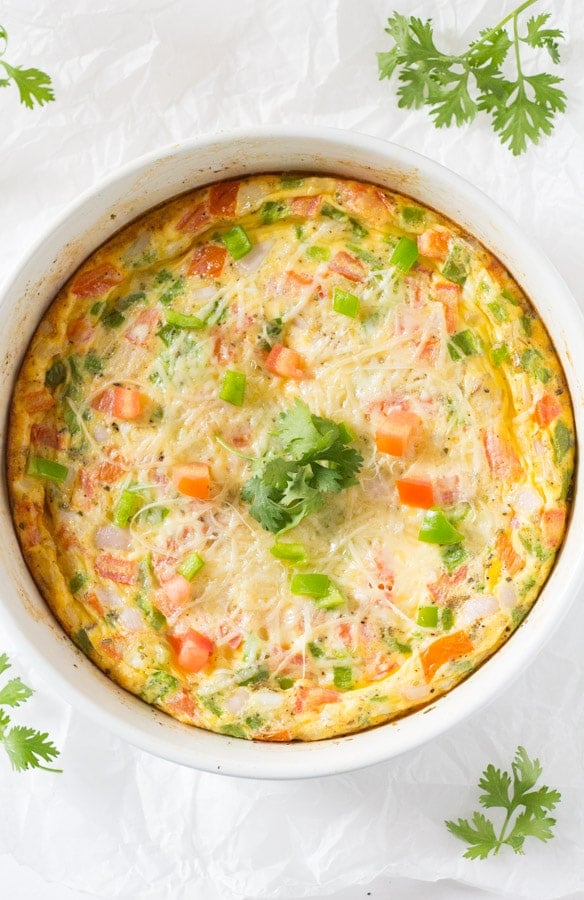 This easy omelette is whipped up in about 25 minutes, or even less if you have amazing chopping skills. I don't and I chop very slowly so it takes me sometime. Lol. But nonetheless, this is a delicious breakfast recipe and I often like to make this on weekends. Weekday breakfasts are so rushed and usually we don't get time to sit down as a family and have a long leisurely breakfast.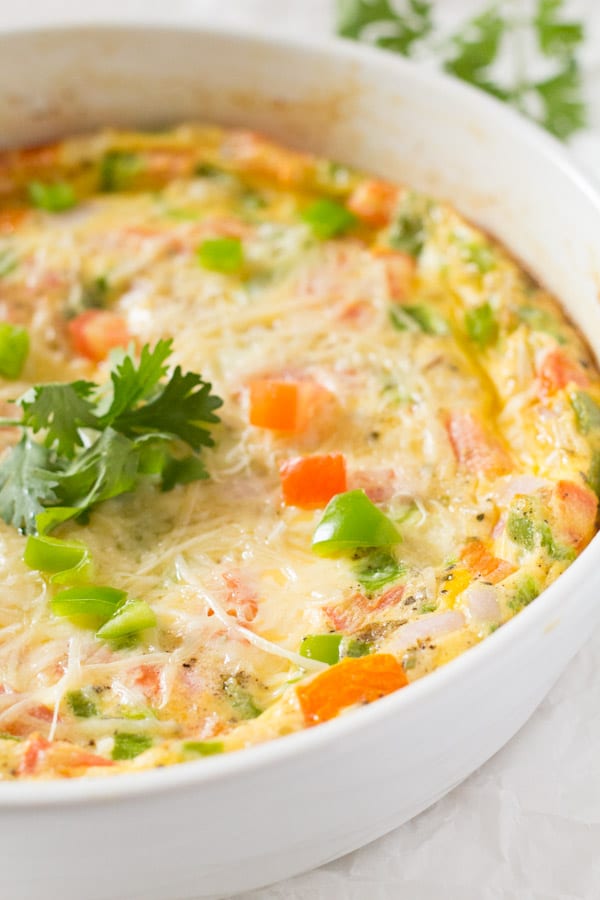 That's why I like weekend breakfasts. Hot mugs of freshly brewed tea, sometimes with an added cardamom pod or two, warm crusty bread and an easy omelette like this one. Mmmm now that's what I call happiness.
By the way, I was just browsing through my own recipes here at the blog, and just noticed this is the first omelette recipe (read savory) that I'm sharing here. So I've made a resolution to share more easy savory breakfasts in the future!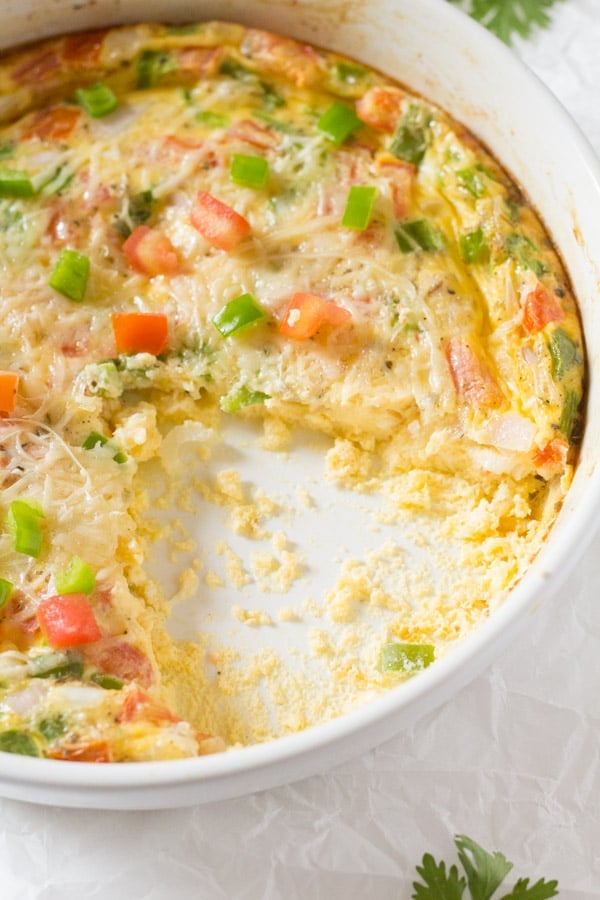 And here's the very first eggy, cheesy and savory breakfast recipe on the blog! Hope you make it soon and enjoy it with your family.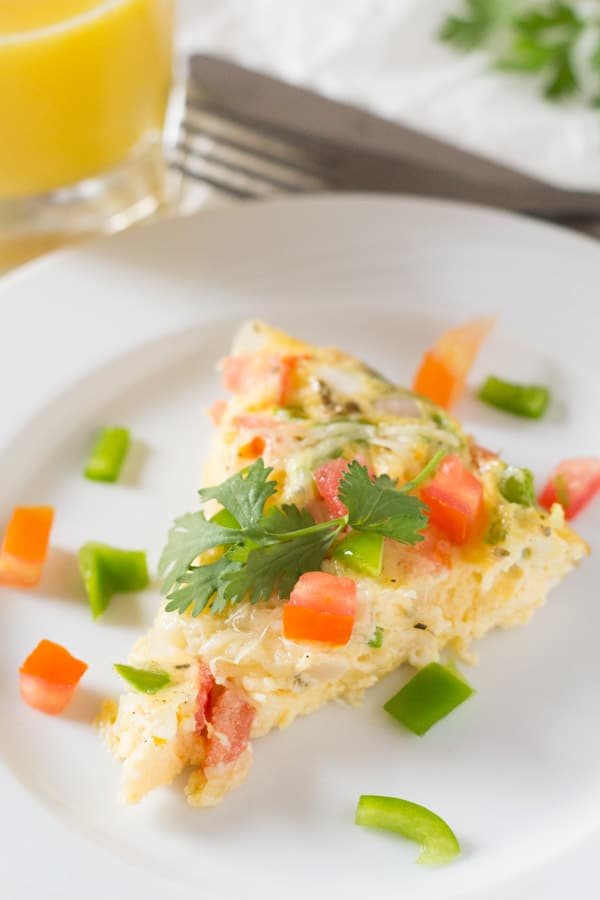 Happy weekend! 🙂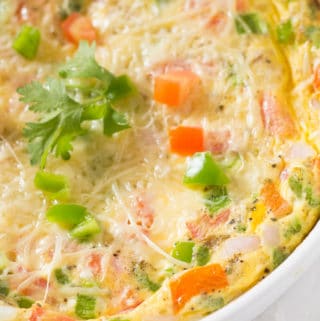 Easy Cheesy Baked Oregano Omelette
This Cheesy Baked Oregano Omelette is so easy to whip up in the morning and so very delicious! Perfect for lazy weekend brunches.
Print
Pin
Rate
Ingredients
6

eggs

1/2

cup

milk

1

small tomato

chopped into cubes

1

small onion

chopped into cubes

1/2

green capsicum

chopped into cubes

1/2

teaspoon

dried oregano

Salt and pepper to taste

1/2

cup

shredded cheese

I used Grana Padona which is similar to Parmesan cheese. You can use any good melting cheese that you have on hand such as parmesan, cheddar, grana padona or mozzarella
Instructions
Preheat oven to 180 C/356 F. Lightly grease a 10 inch baking dish.

In a medium sized bowl whisk together the eggs and milk. Add in the chopped tomato, onion and capsicum and mix. Add in the dried oregano, salt and pepper and mix.

Pour this omelette mixture to the prepared baking dish.

Bake for about 10 minutes or until the omelette is cooked on the edges but still needs to be cooked in the middle. At this point scatter the cheese over the omelette and for cook for 5-7 minutes or until the omelette is cooked to your liking.
Looking for more delicious breakfast options?
Peanut Butter & Chocolate Chunk Oatmeal Pancakes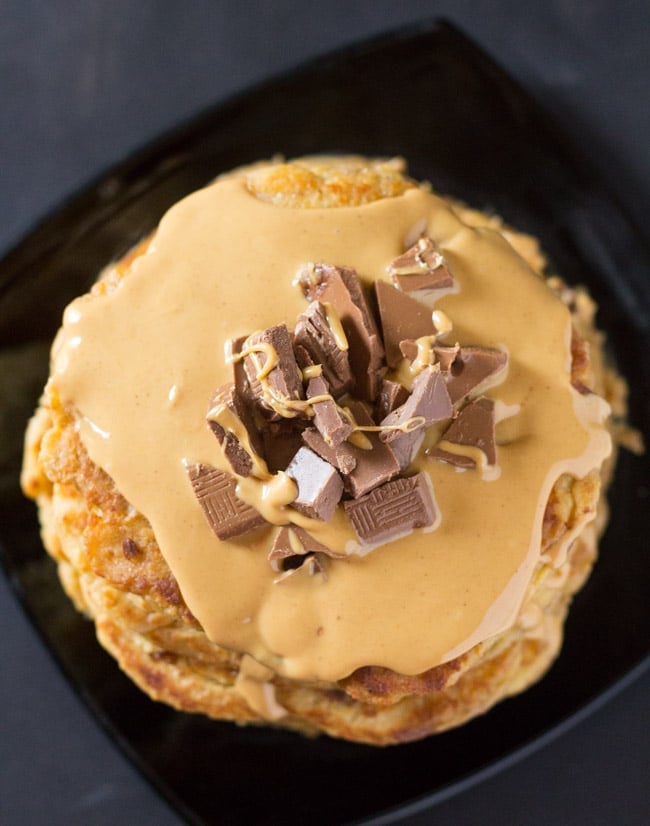 No Mixer Double Chocolate Muffins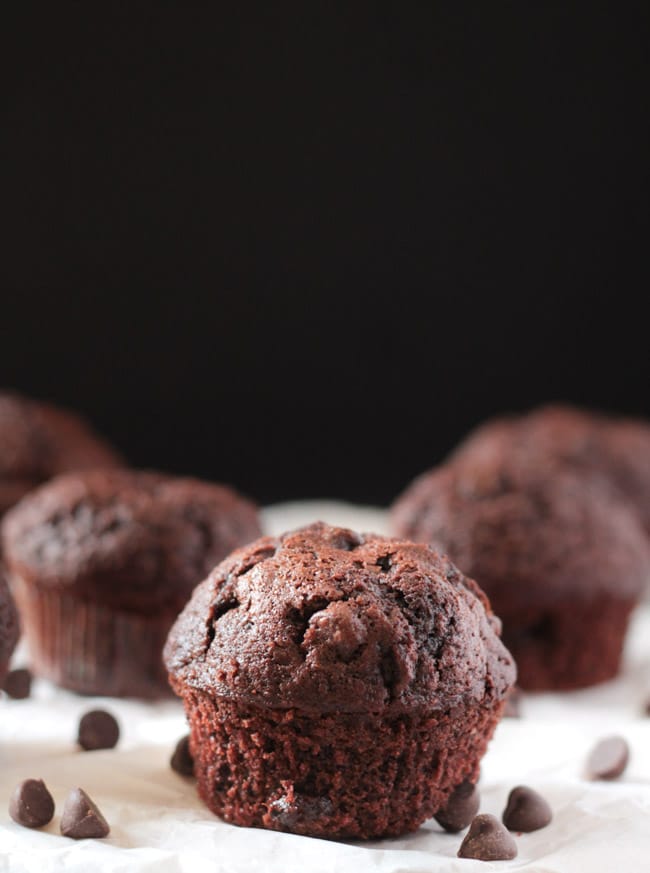 Hershey's Kisses Chocolate Stuffed Pancakes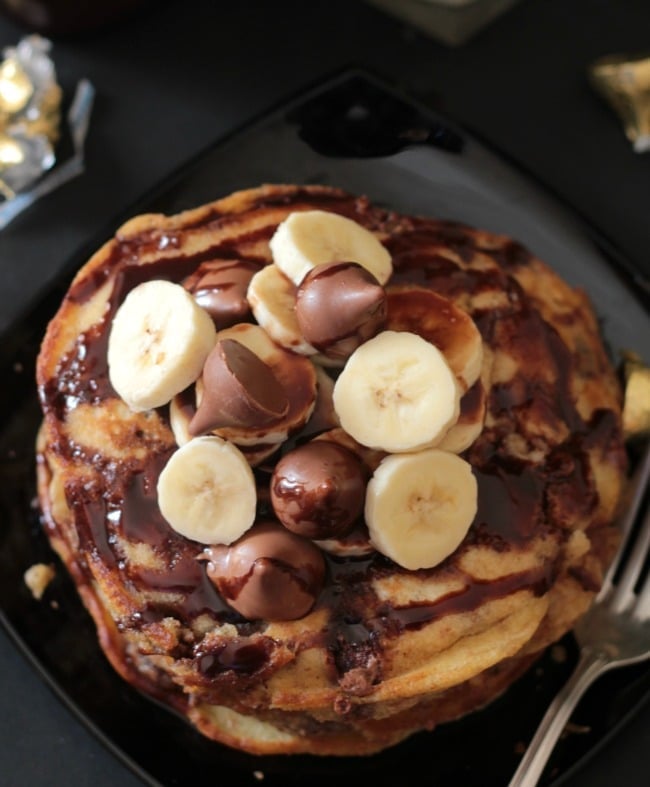 Walnut Brownie Oatmeal Bowl with Strawberries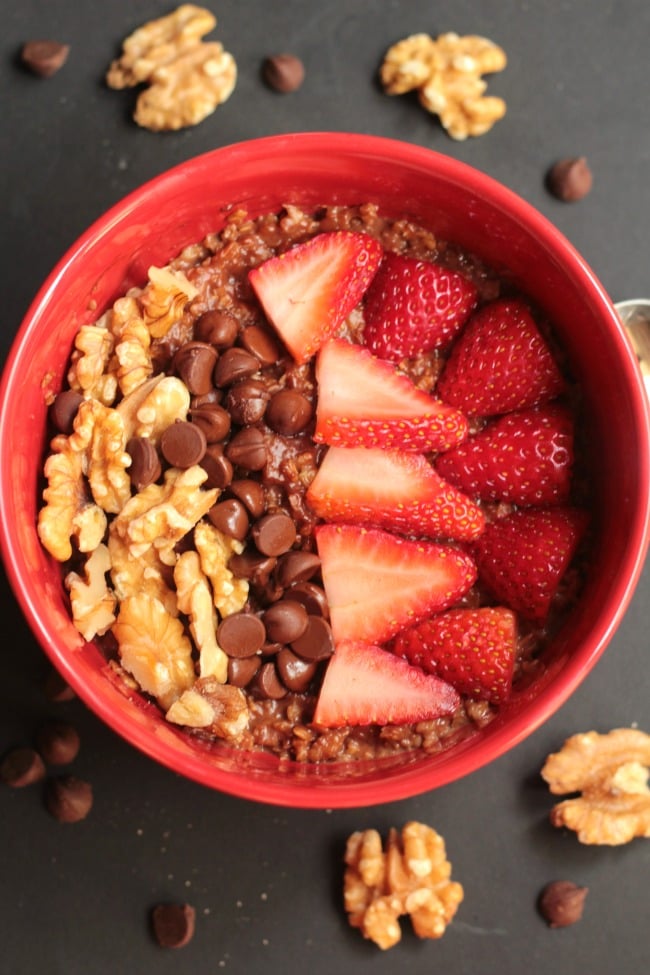 Classic Sour Cream Baked Donuts